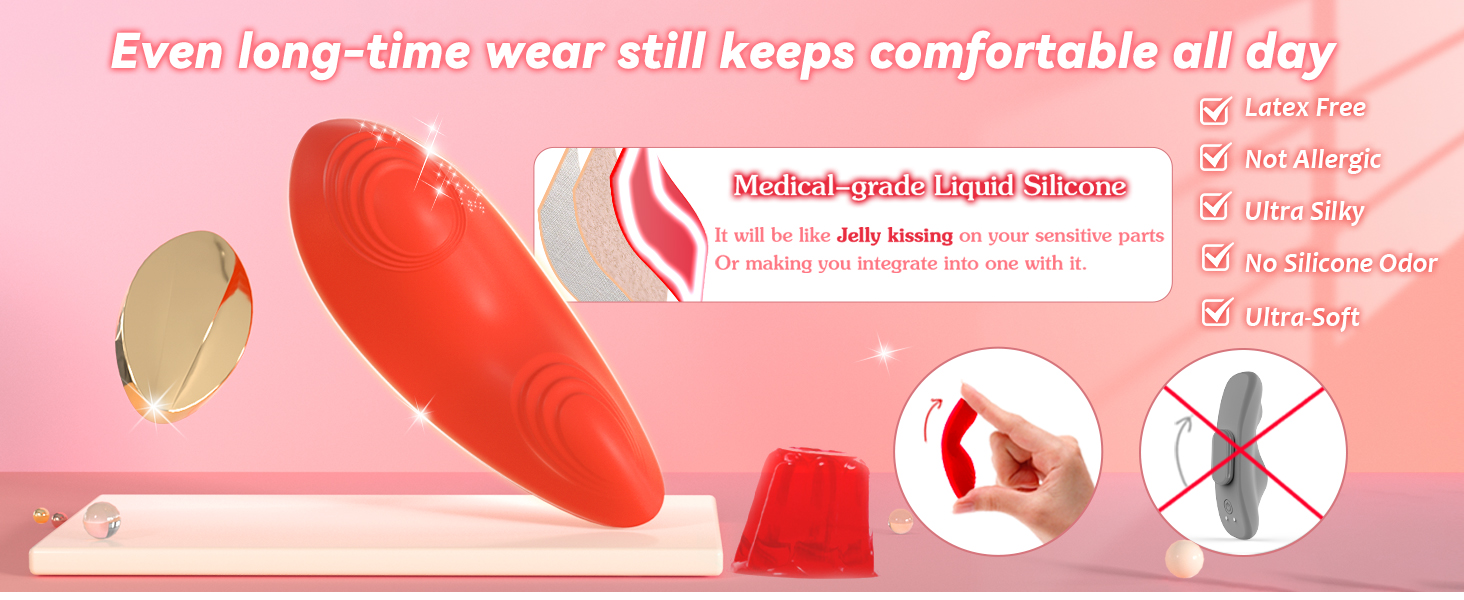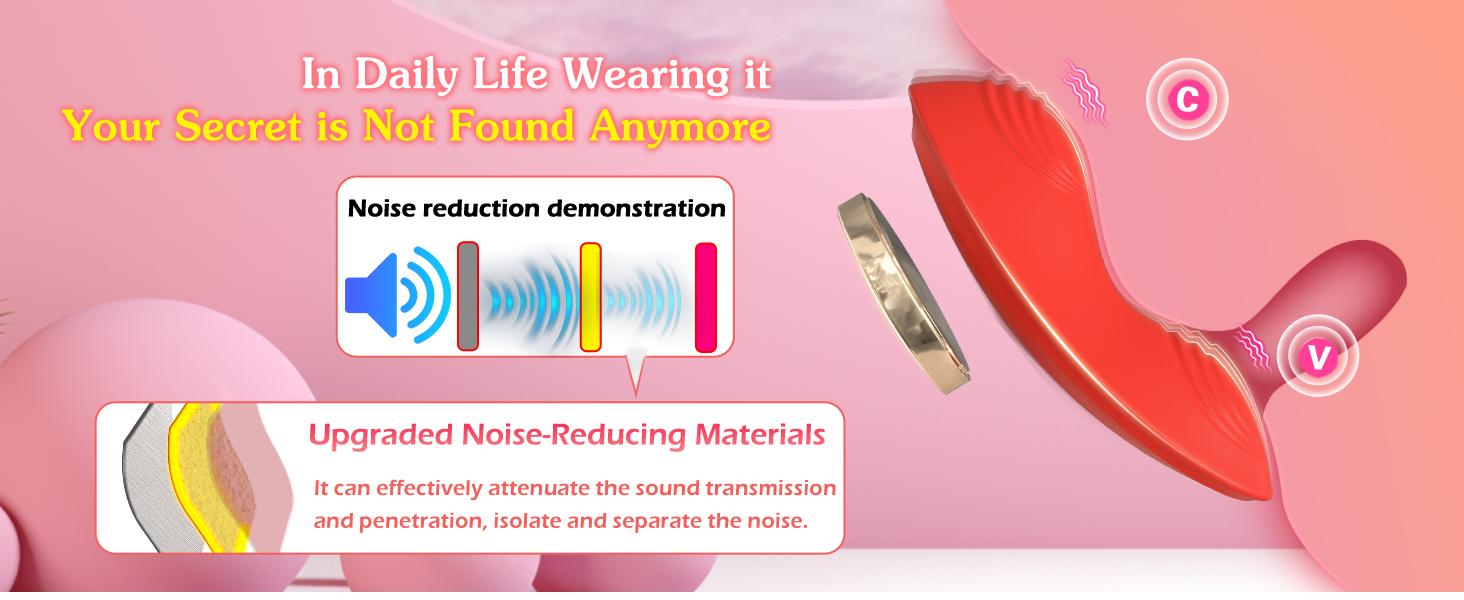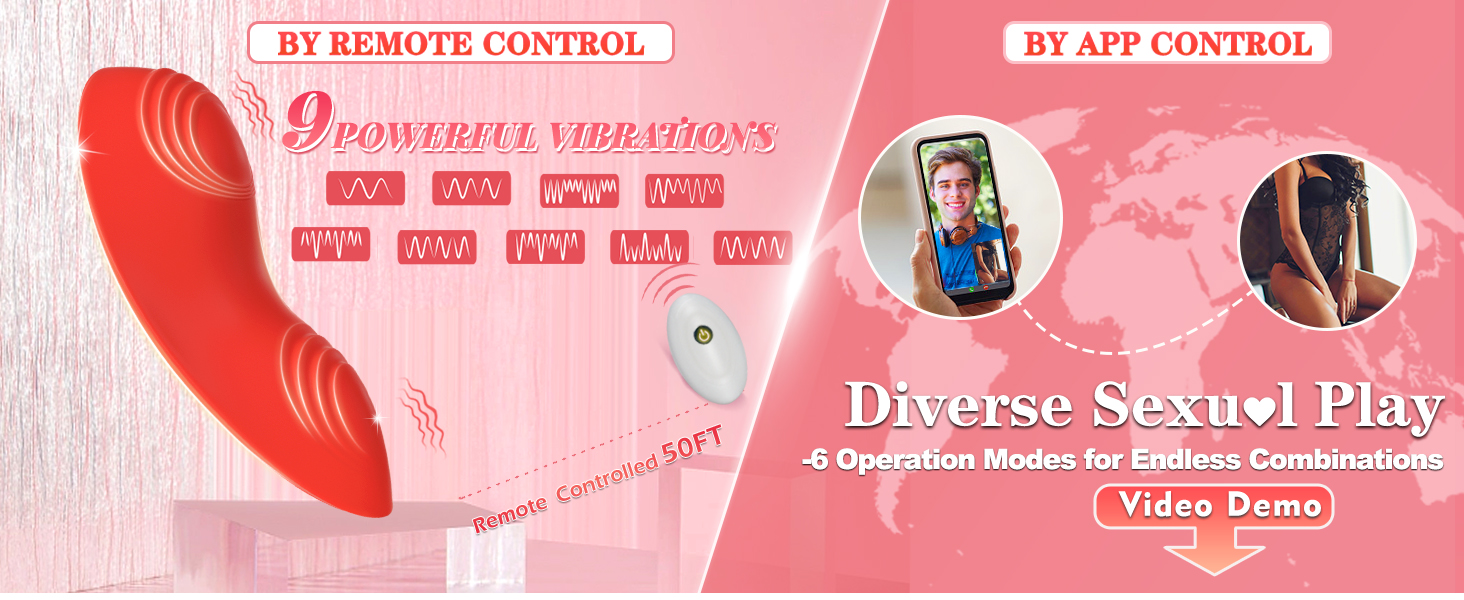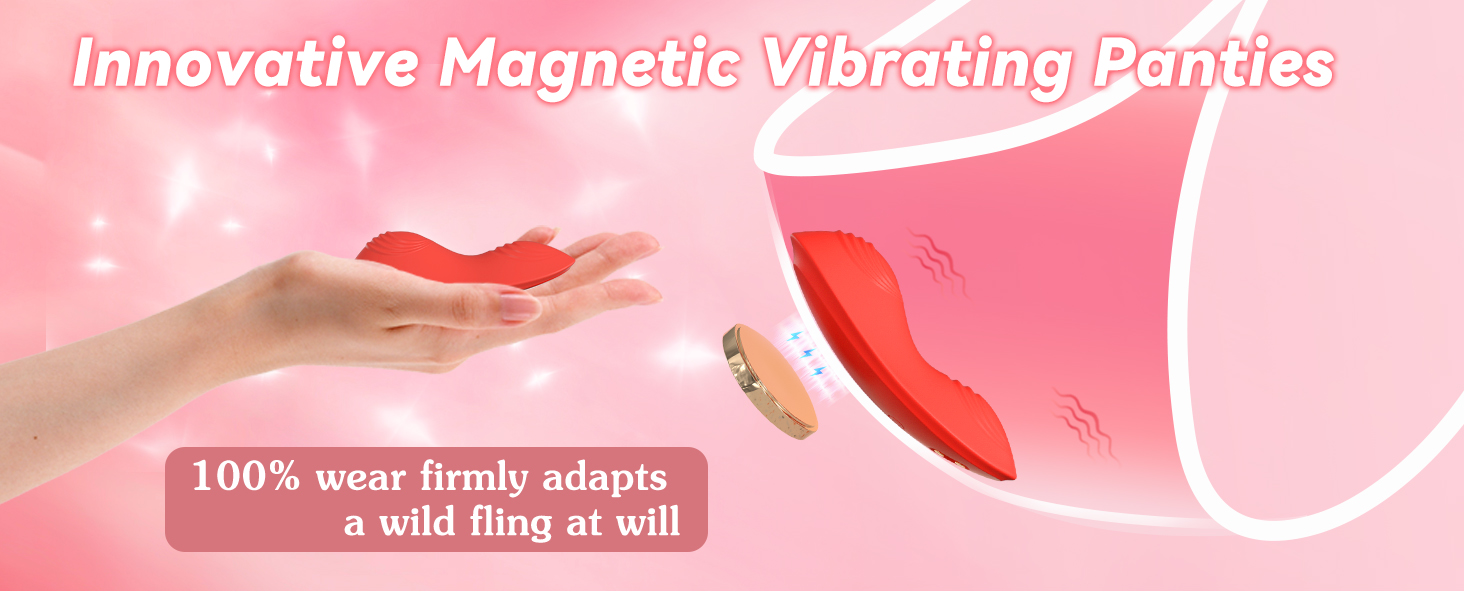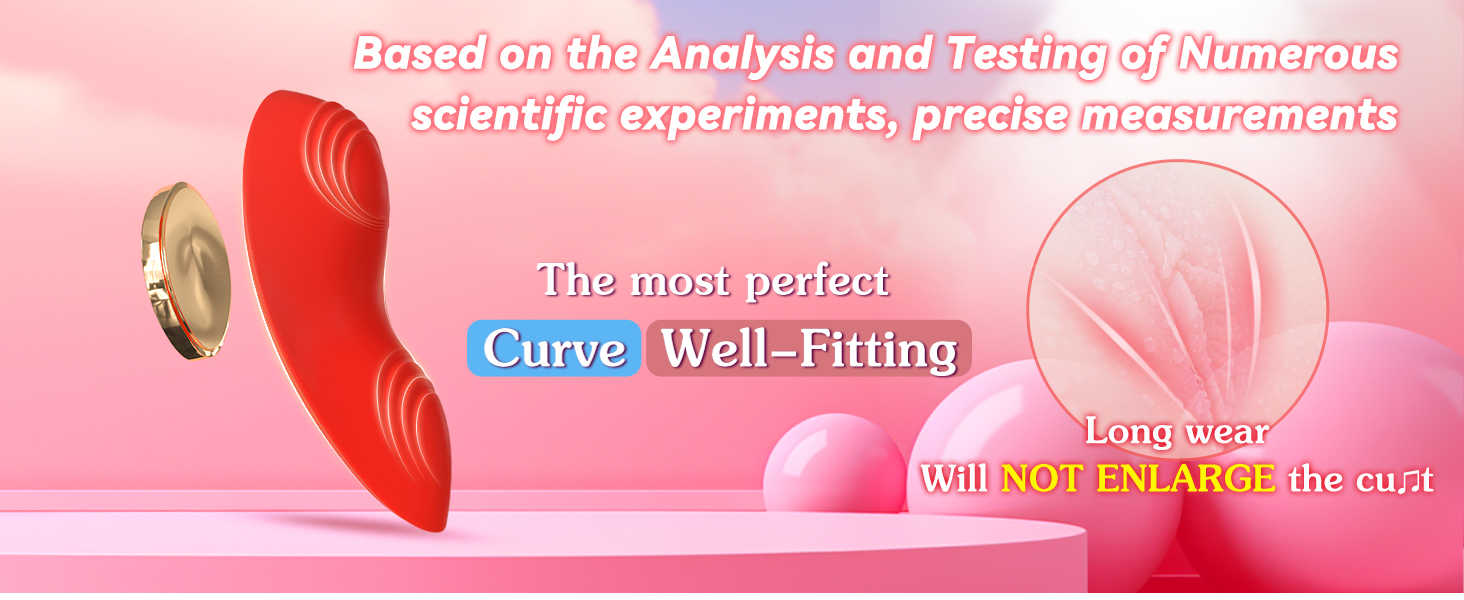 ❤【Ultra-Soft Liquid Silicone Vibrating Panties with 3-layer Wrapping for Ultimate Comfort】 – Unlike on-the-market remote control vibrators with rigid plastic exteriors, this couples vibrator boasts a unique multi-layer structure. Its first layer is comprised of jelly-like liquid silicone, ensuring a perfect fit for both clitoris and vagina. The second layer acts as an anti-noise barrier, while the third layer facilitates vibration transfer. Enjoy the best comfortable wear!

❤【Whisper-Quiet Play & 9 Adjustable Vibrating Modes】- The silent feature of panty vibrator lies in the combination of sound insulation layer and microwave vibration,which effectively attenuates the transmission and penetration of sound. Its vibration mechanism has been optimized,including a dedicated noise-canceling layer that subtly dampens the sound produced during use. Let you enjoy freedom on more occasions. Each vibration mode offers customizable intensity levels for personalized pleasure.

❤【APP Long Distance Shareable Play-Experience The Thrill of Intimacy Even When Miles Apart】- With wearable vibrator , couples in long-distance relationships can now bridge the gap and share intimate moments together. The innovative APP control feature allows you to connect and control the pleasure remotely, giving you the power to tease and please your partner with just a few taps on your smartphone. Make him work for you then watch your partner's self-consolation to sync both climaxes.

❤【Diverse Sexual Play- 6 Operation Modes for Endless Combinations】- Equipped with the ability to connect via webcam, you and your partner can have access to its 9 vibrations, text and video call in the interactive mode. Classic mode for 9 ready-to-enjoy vibrations. Video mode customizes your favorite scene. Music mode syncs the vibration with your favorite music. Delimit mode creates individual vibrations and shake mode customizes shaking frequencies.

❤【Hands-free Couple Play- Magnetic "Lock" Vibrator In Place & Remote Controlled】- The clitoral stimulator features a unique "Lock" mechanism that securely holds the female vibrator in place with ease. And couple sex toy comes with a convenient remote control that lets you or your partner customize the vibrating modes and intensies with just a click. Experience the thrill of anticipation as you surrender control to your partner, or explore your desires with hands-free solo play.

❤【Invisible Thin & Mini Vibrator with Ergonomic Design】-This long distance vibrator is specially designed for occidentals, thus it excellently fits in the secret sensitive curves. The intelligently convex surface and lines can perfectly fit the C spot and G spot, delivering double stimulation that will leave you breathless with ecstasy. Even long-time wear will not enlarge the vagina.

❤【USB Rechargeable & Lightweight & Discreet Package】-Equipped with a traditional USB charging interface, it's safe, waterproof, easy to clean, and it's small and lightweight so you can take it anywhere you want. Our packaging is very discreet and handed to you with great care.
Interactive Mode
Interact with your partner remotely in real-time even a million miles apart, and control her vibrator. ( Video, Voice Call, or Text)
Classic Mode
Classic mode with 9 ready-to-enjoy vibrations to open up more fun possibilities.
Video Mode & Musical Mode
Video mode customizes the favorite sex scene & Musical mode syncs the frequency with your music rhythm.
Draw Something & Shake Mode
Draw something mode creates your individual modes & Shake mode customizes the frequencies with the body shake.