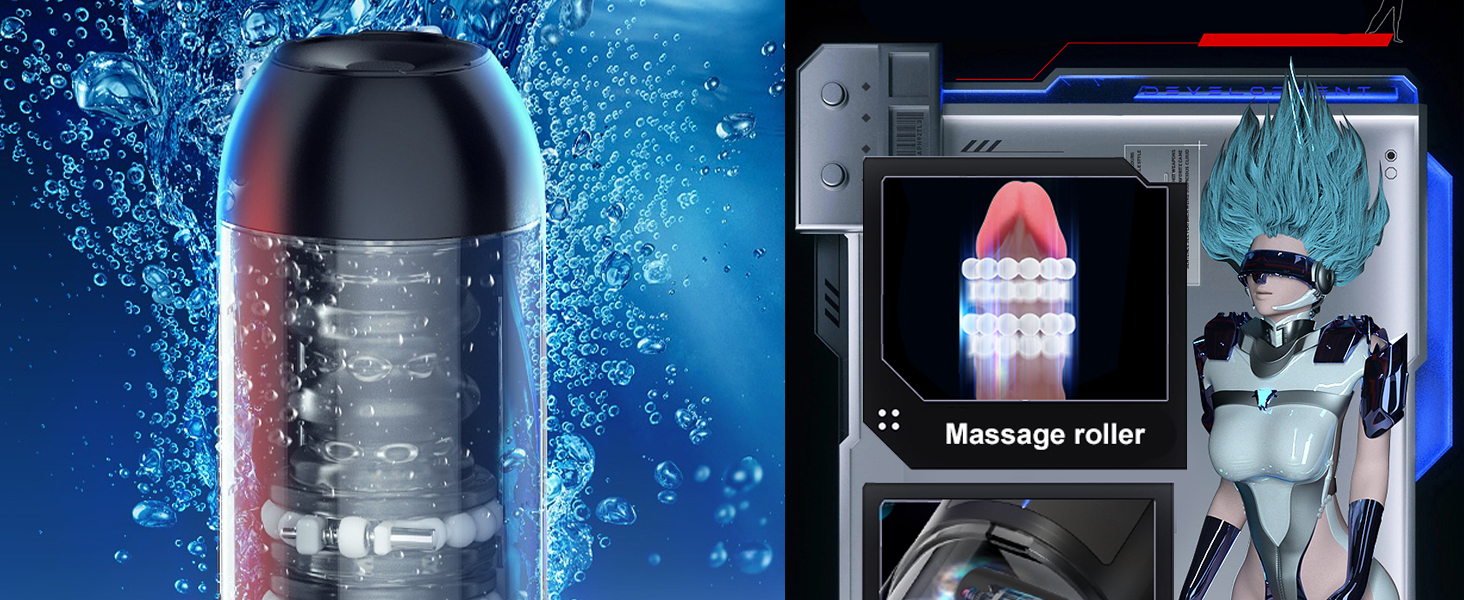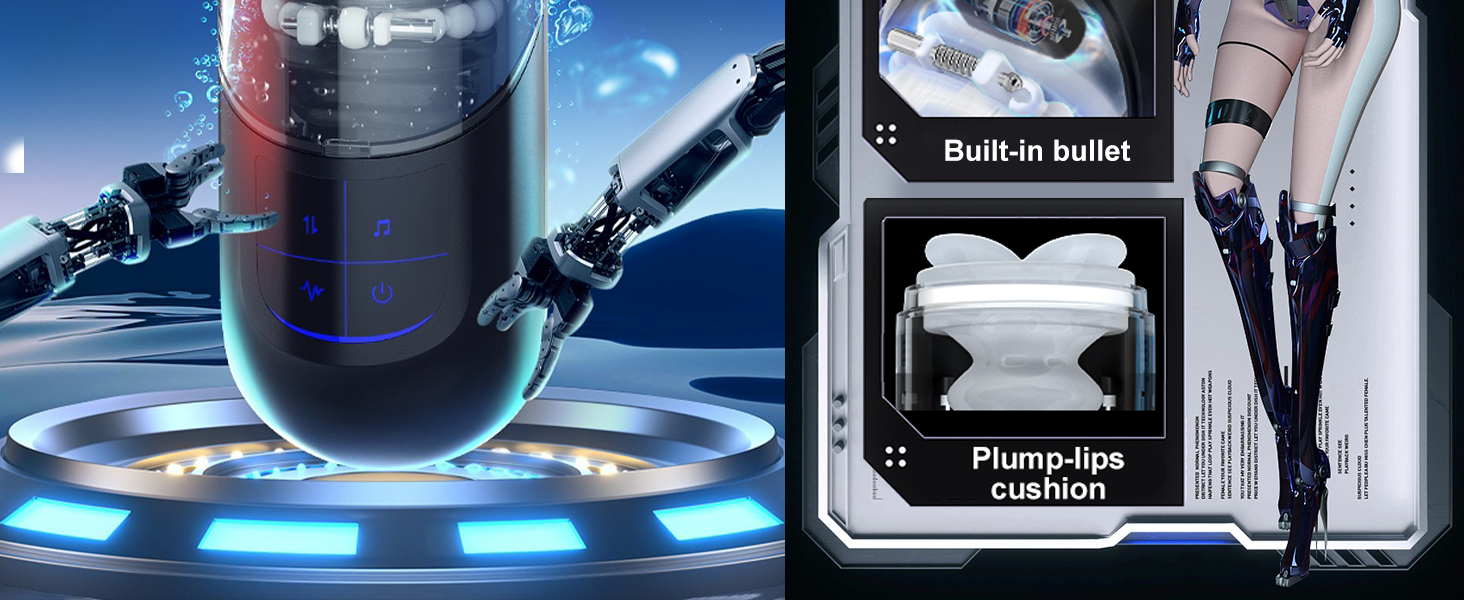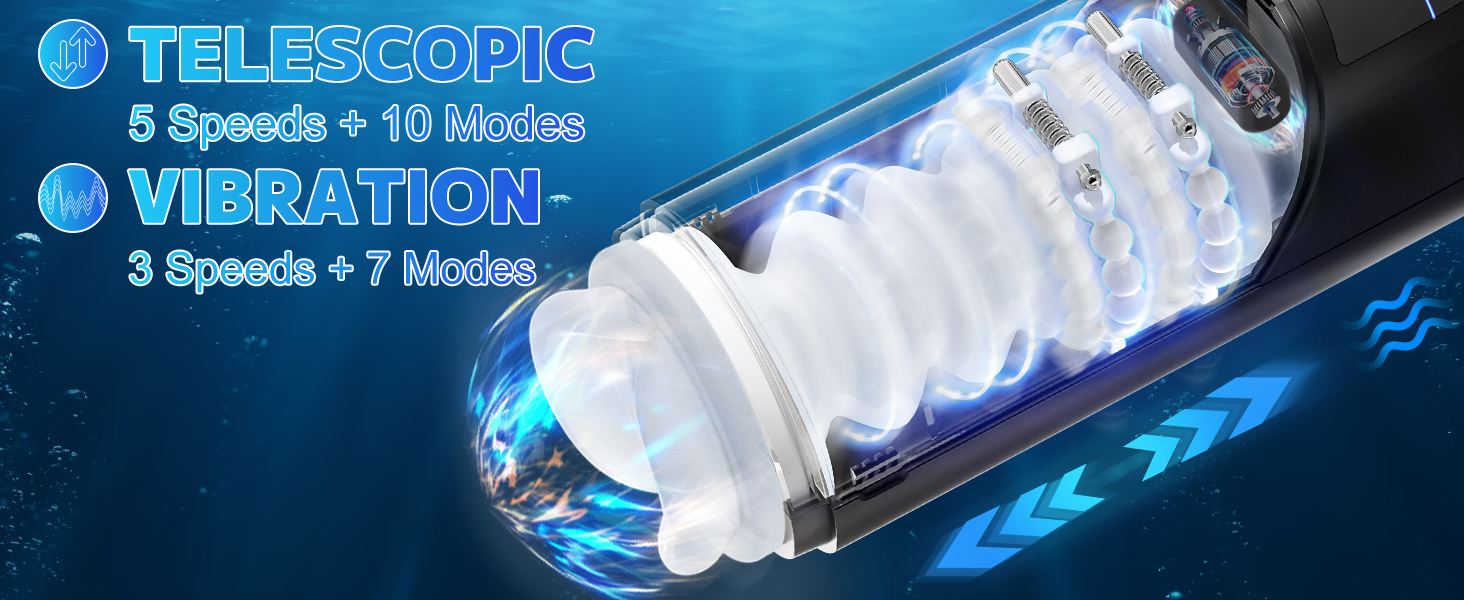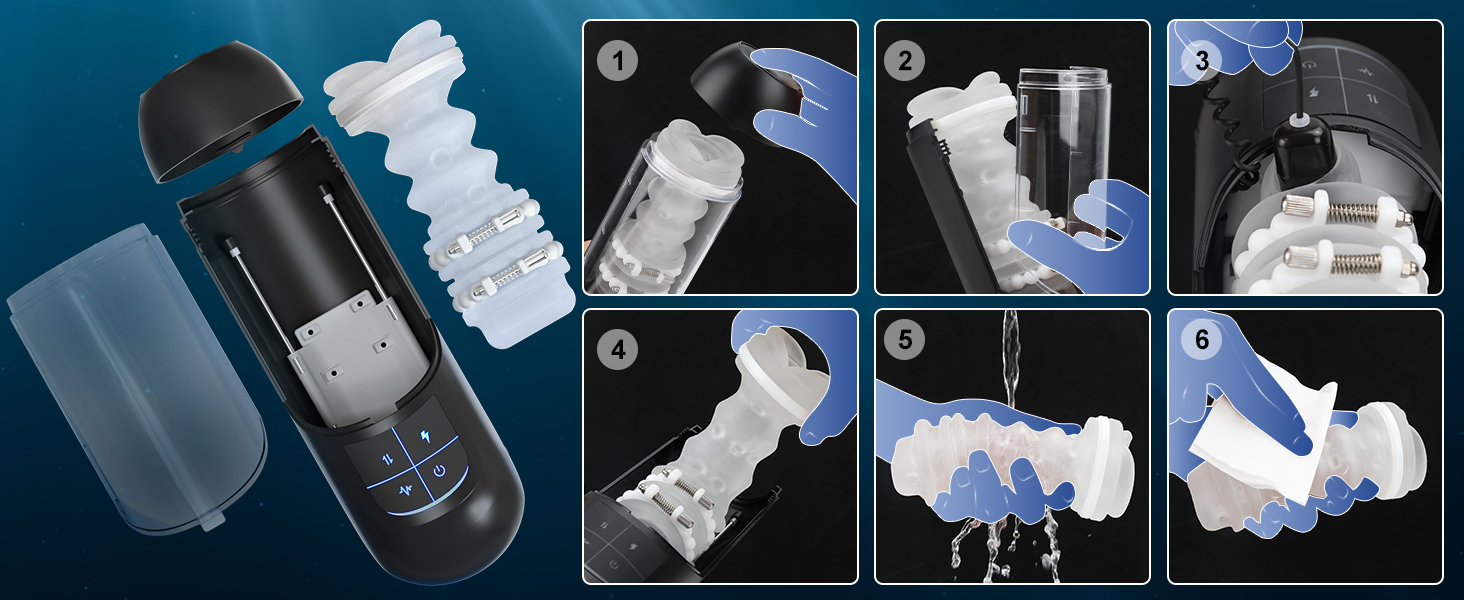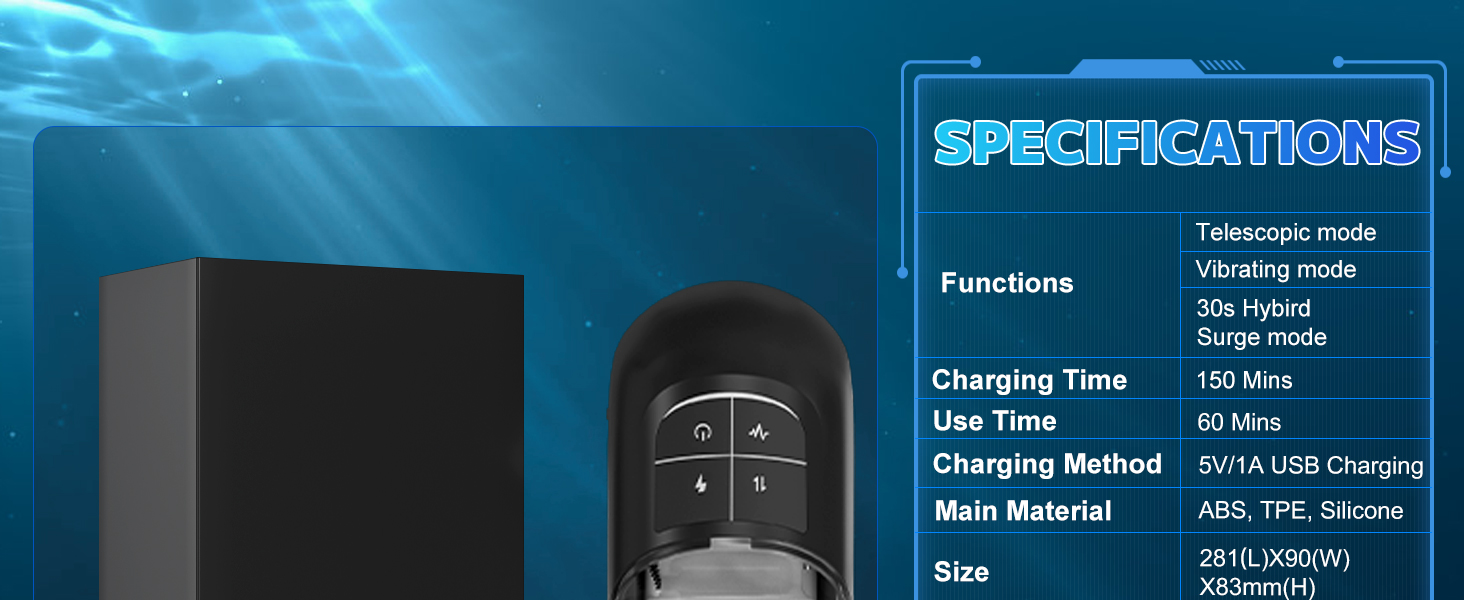 【Comfortable & Realistic Feeling】- Experience ultimate pleasure with our automtic masturbator, featuring a 5-inch deep 3D channel with massage particles for a comfortable and realistic feeling. Designed with a mouth-shaped fat entrance that provides a full cushion, this toy ensures easy entry and allows you to indulge in maximum satisfaction.
【Fully Massage with Rolling Beads】- This masturbation stroking toy equipped with two rows of balls that move rapidly up and down with the thrusting modes, providing extra stimulation to the penis. The tightness can be adjusted to your preference, ensuring a personalized experience.
【Powerful Vibration & Thrusting】- Experience exciting sensations with our male automatic toy featuring 5 thrusting modes and 7 vibration settings. Its powerful motor provides thrilling stimulation, delivering an unforgettable experience that you won't forget.
【One-Button Burst Mode】- This masturbator features a "One-Button Burst" mode that instantly activates a combination of thrusting and vibrating stimulation, allowing you to achieve orgasm in the shortest possible time. This mode is particularly helpful for males on the edge of climax, helping them to reach explosive climaxes at the last step.
【 Waterproof & Long-lasting Battery】- Experience uninterrupted pleasure with our waterproof masturbator, designed for immersive use in bathtubs, swimming pools, and other water-based environments. With a long-lasting rechargeable battery that offers approximately one hour of runtime on full charge, this toy guarantees maximum satisfaction. Plus, it comes in discreet packaging to protect your privacy.