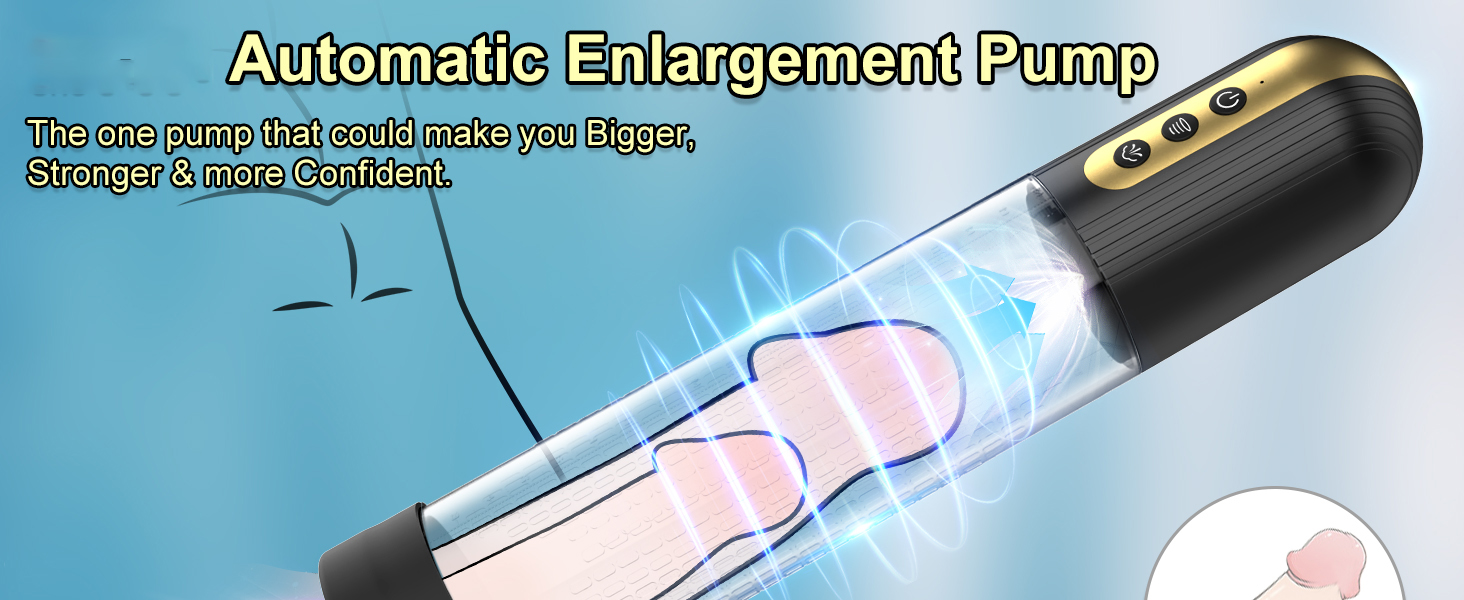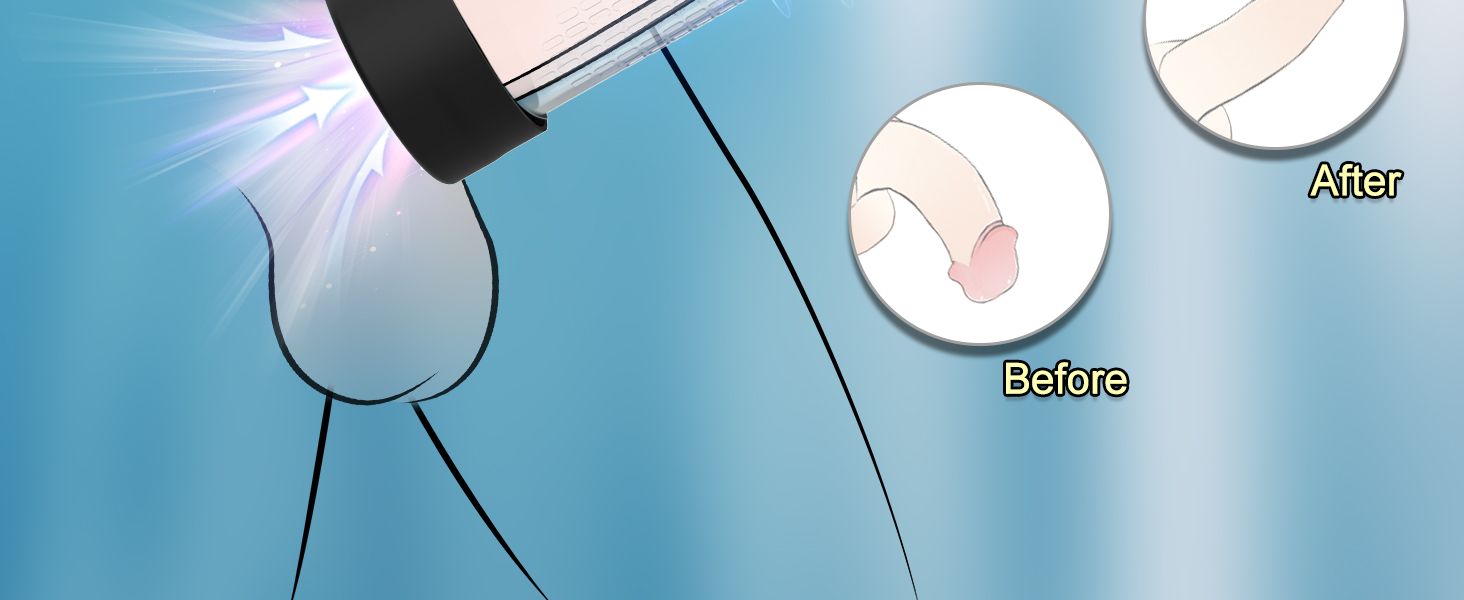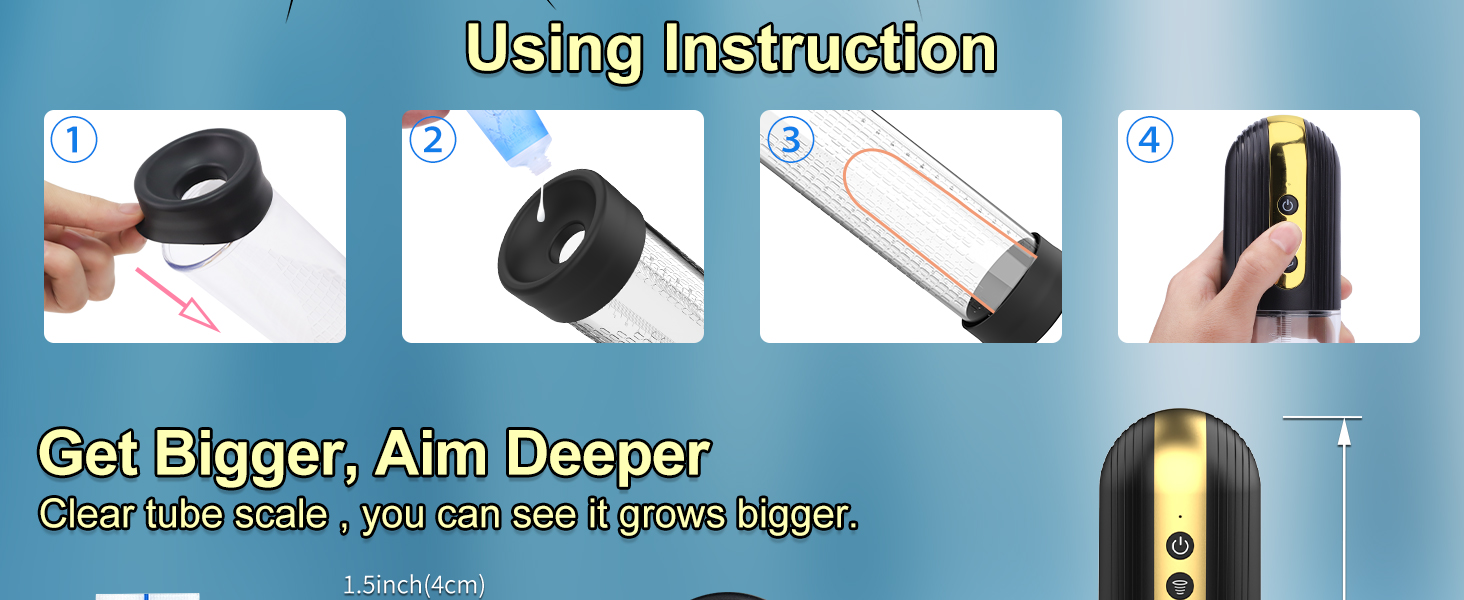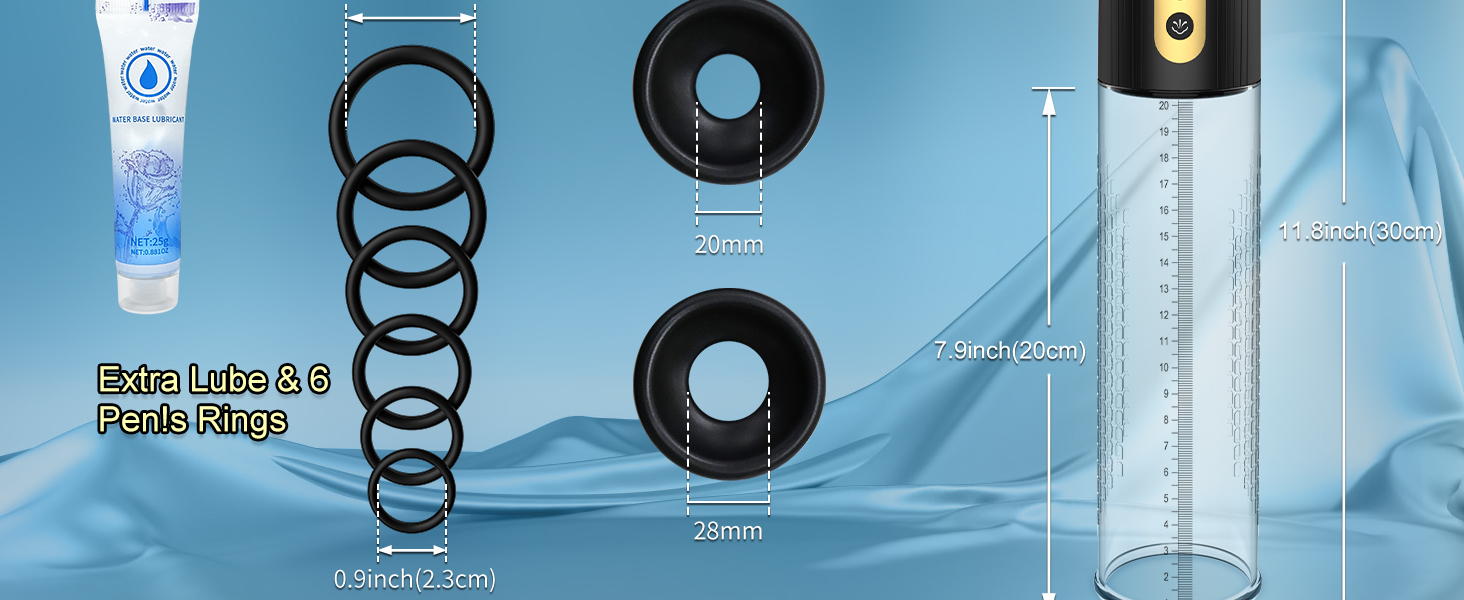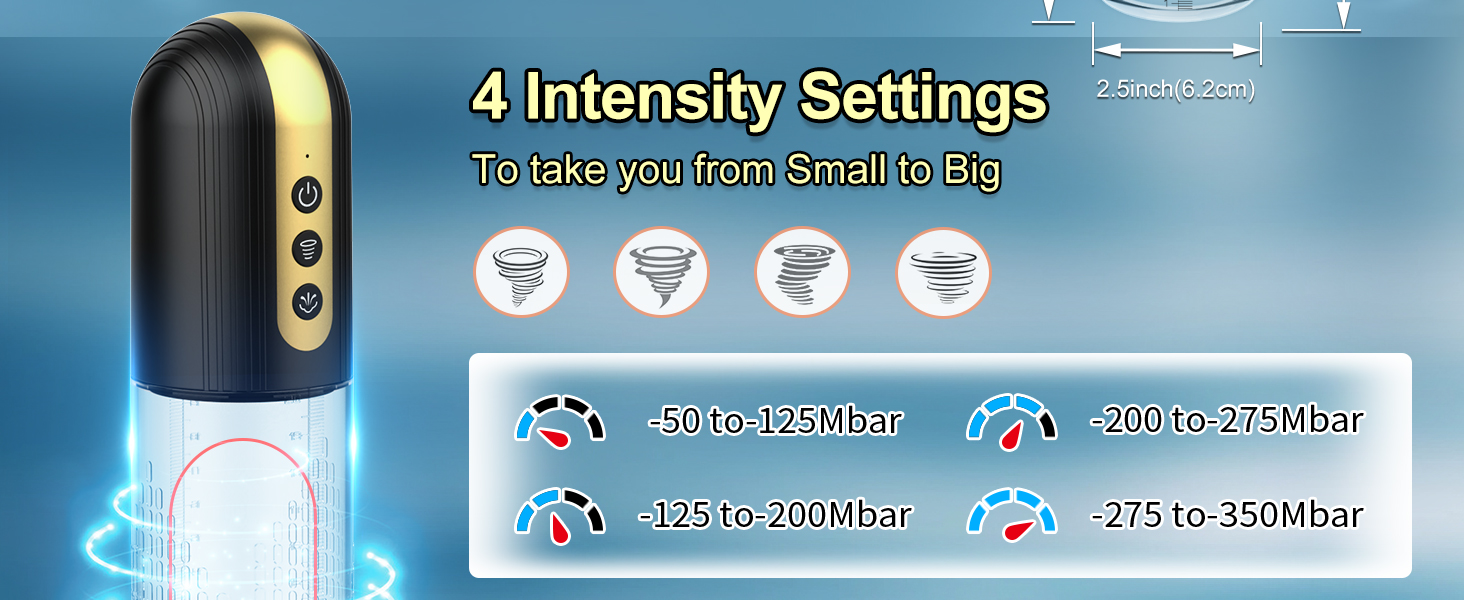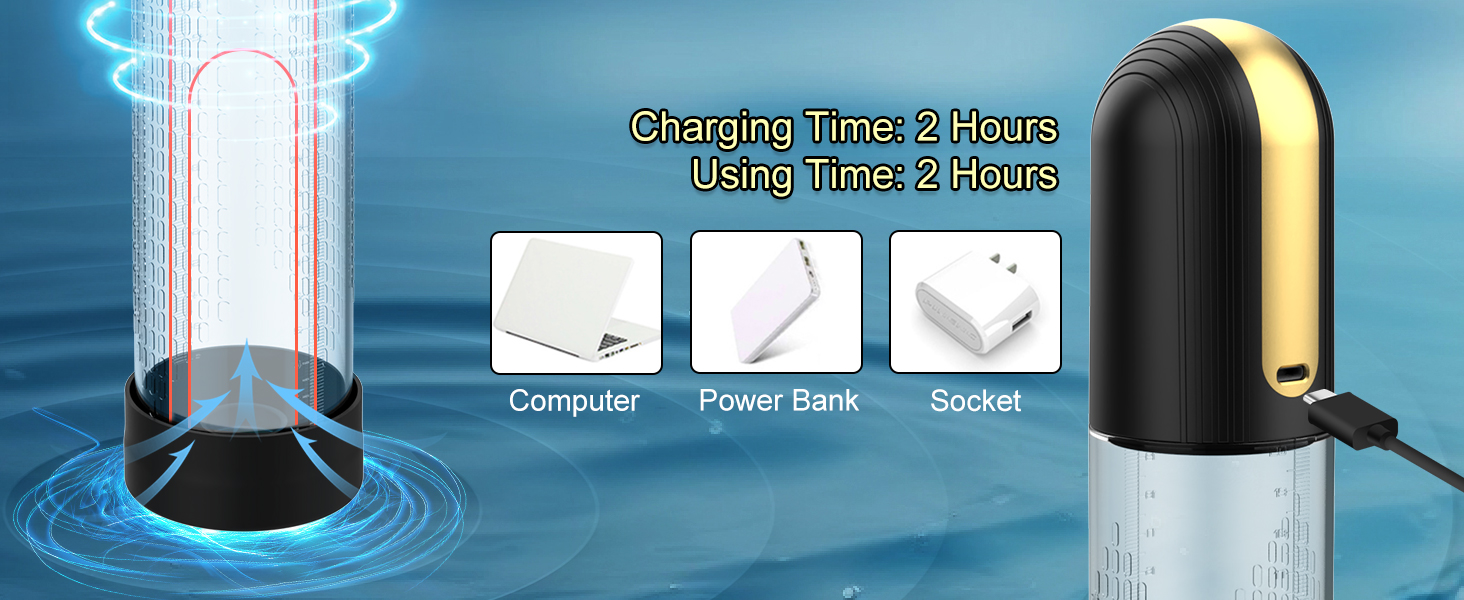 【Scientific Penis Enlargement】 The penis pump creates a vacuum space by exhausting air, so that it sucks the penis to make the corpus cavernosum filled with blood, therefore to make it bigger and longer. The pump allows you to release air when it is too much pressure, so it is safer for the penis.
【4 Sucking Intensities】This penis enlargement pump has 4 optional sucking intensities, each mode has different pressure to meet your needs. After turning it on, you can choose your desired modes for the penis training exercise. Please don't use more than 30 minutes every time.
【Clear Scale for Visible Surveillance】The penis erection training pump has been designed with clear scale on the transparent tube, so that you can see how much progress you have made day by day. By repeated training, your penis forms muscle memory that make itself become bigger.
【Premium Materials】The stamina trainer pump adopts high-end PC material, so that it will not crack due to pressure or when it falls to the ground. The sleeve is made of flexible and enhanced silicone, so it will seal up the vacuum space and will not be sucked into the tube when using.
【Detachable for Easy Cleaning】The tube and sleeve of the pump is make easily detachable from the main part, so you can clean it up with water with any concern, but do not wash the main engine, you can wipe it clean.
【6 Extra Silicone Penis Rings】We include 6 silicone penis ring to enhance the erection training effects, the rings are made of flexible body-safe silicone and comes in different sizes to fit your needs.
【Type-C USB Rechargeable】This erection extend pump is made rechargeable via a type-c USB cable, you can charge your toy easily, even if you lose the original cable, you can still charge it with your type-c phone charging cord.