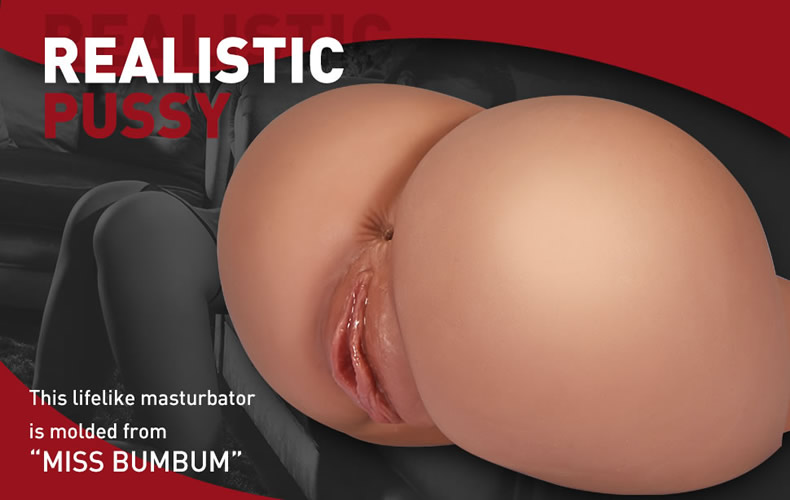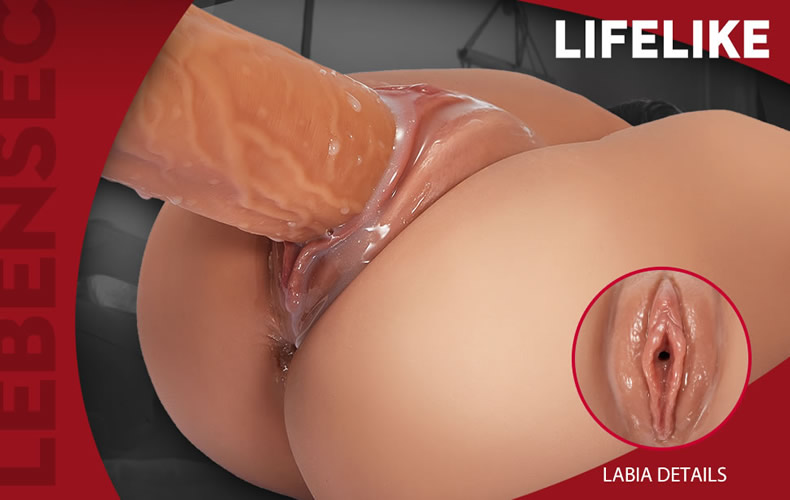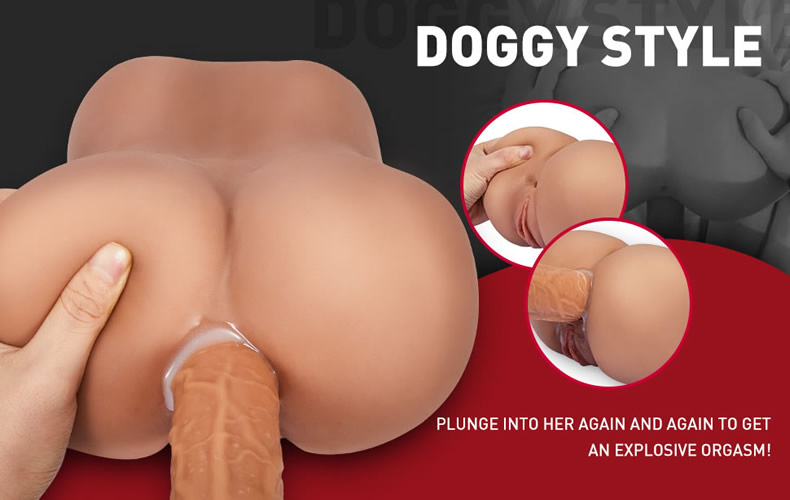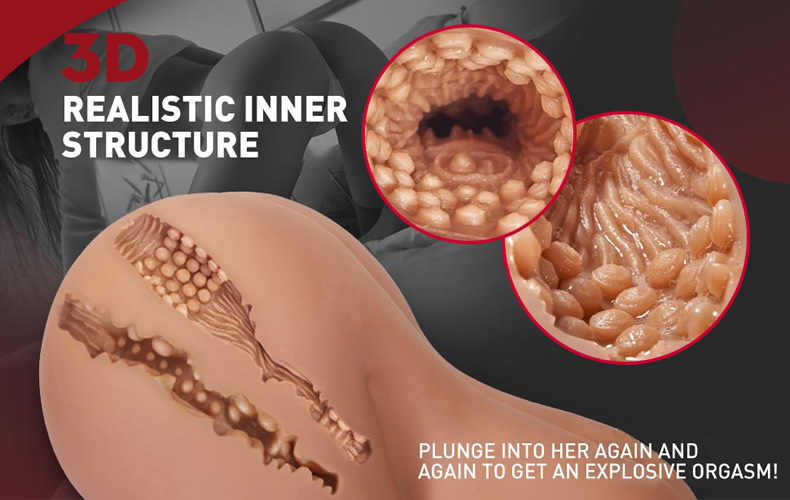 A brown bubble butt bends over in doggie style, exposing 2 realistic fuck holes to you.
The tight love tunnels full of dense humps and ribs, engulf and massage every inch of your pleasure rod.
Right size with 5.5lb in weight, can be placed sturdy without moving around.
Superior TPE material feels extremely smooth and supple.
100% waterproof for aquatic fun and easy cleaning.
This brunette sweetie willingly grovels on the bed, shivering in anticipation. You clench her perfectly round cheeks, and the soft meat changes shape in your hands like dough. That arouses you a lot. One of your hands slips down to her cunt, finding it wet and ready, her juices almost leaking down her leg. "Make me yours, babe…" She groaned in delight. Sportively, you choose to ram into her tight ass first. She's surprised by your sudden move, her ass tightening around your man meat and her toes curling because of pleasures. You can clearly feel the dense textures in her love tunnel. That's so damn good. The sound of flesh on flesh filling the room, pleasures building and building, you finally cum inside. It's a great decision to bang your warm load to her waist, she loves it!
Please note: Using the lube for the best experience.