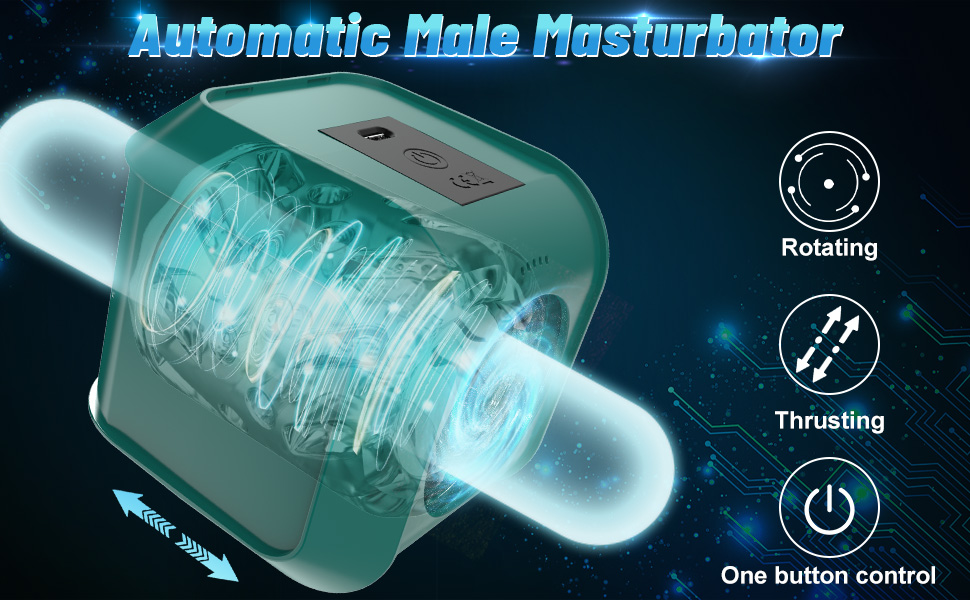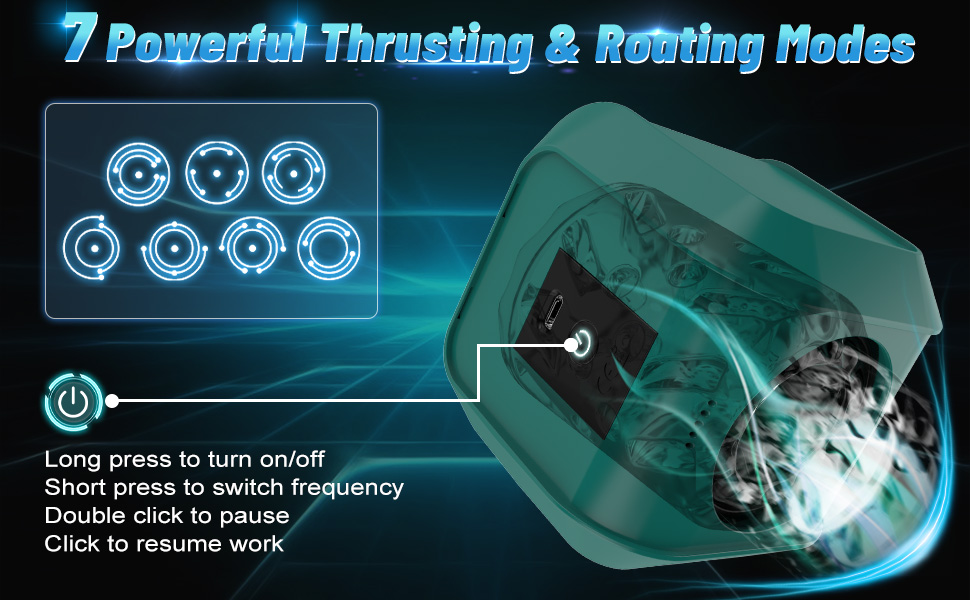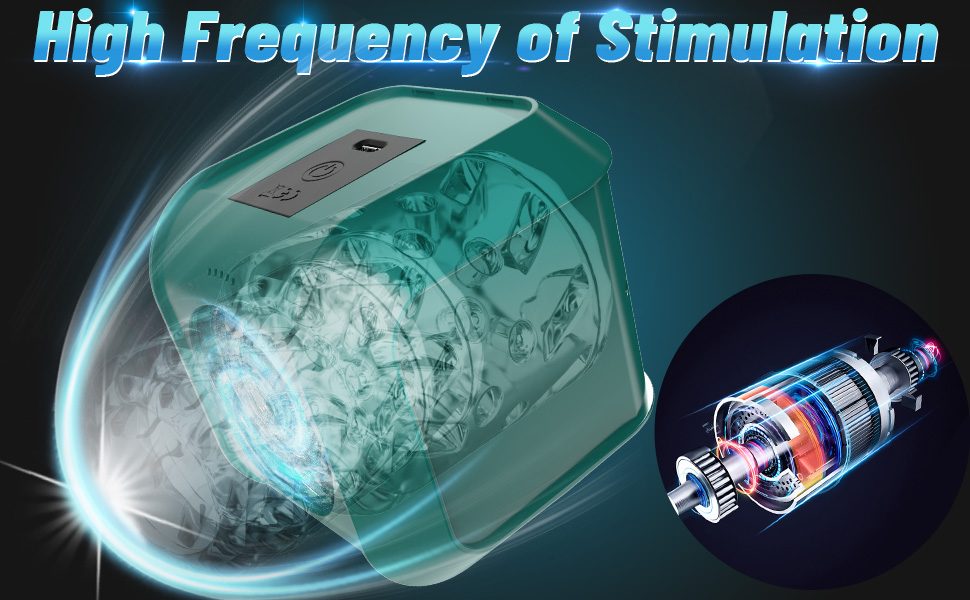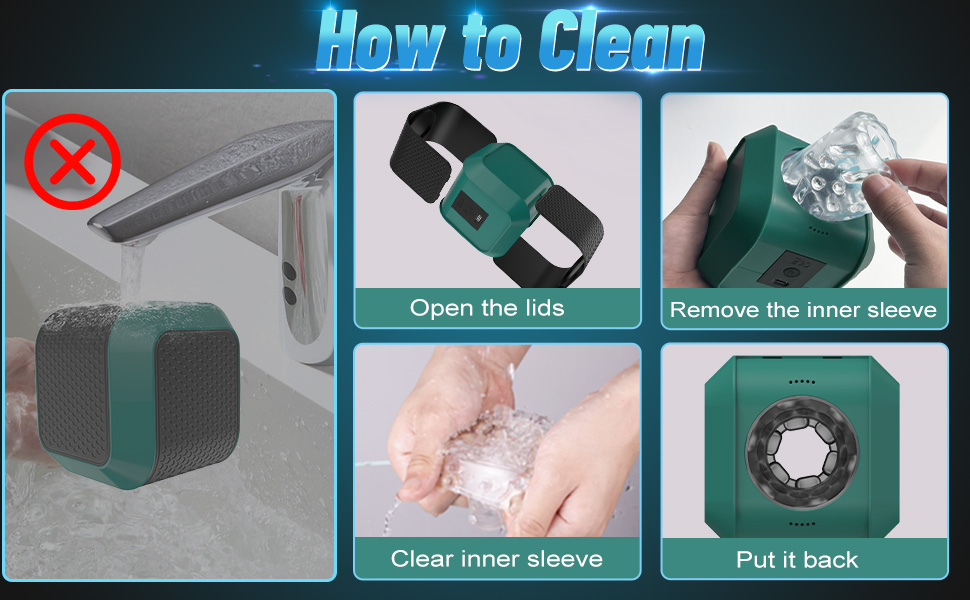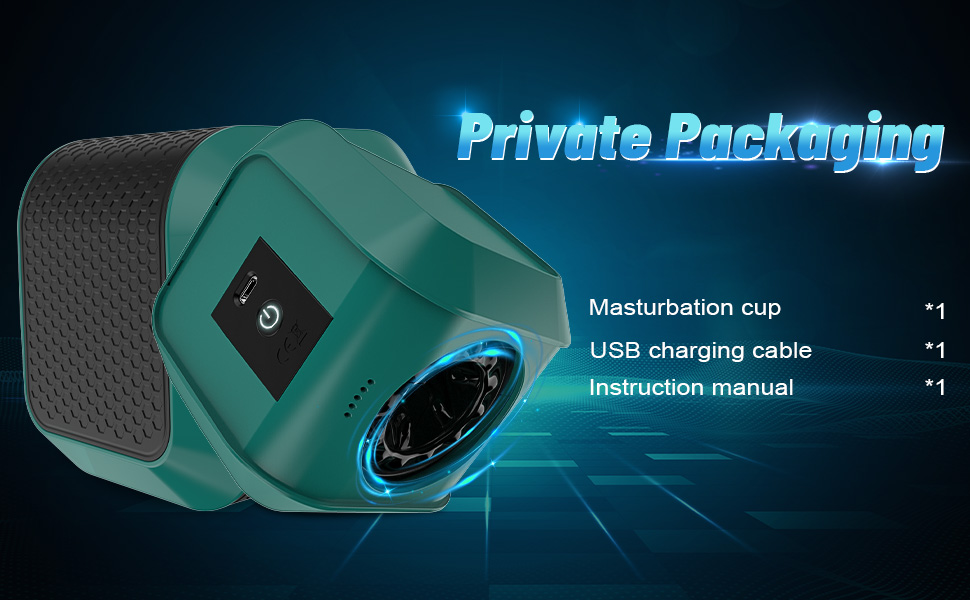 MALE MASTURBATOR DESIGN AND APPEARANCE: This blowjobsex machine for male is a tesseract shaped adult sex toys & games. Remove the two caps and the men sex toy can wrap around you flesh-light. The open-ended design allows it to move forward and backward without being limited by length restrictions. It is a suitable pocket pussies to use for masturbation.
POWERFUL ROTATION AND RETRACTION: This retractable and rotating male masterburbater allows you to switch between rotating and retracting modes at will. This oral sex machine masturbation toy will not have lag because of the powerful motor.
ELASTIC TPE MATERIAL AND USB RECHARGEABLE: The soft inner sleeve of this penis stimulator is custom made of TPE material with large grains of silicone that are soft and comfortable to the touch. This male sex toy stroker also comes with a convenient USB charging cable, so you can charge it with your phone charger, computer or USB power adapter. Charging time is 3 hours and lasts about 1 hour.
EASY CLEANING AND PORTABLE: The inner sleeve of this cheap pocket pussy is removable and can be removed for cleaning after each use. Note that please do not put the entire toy into water. Product Specifications: 4.07 inches * 4.07 inches * 4.07 inches, Weight: 16.29 ounces. This retractable rotating penis pump is portable, so it is convenient for you to use.
PRIVACY PACKAGING AND AFTER-SALES SERVICE: Discreet and careful packaging. This automatic male masturbator is backed by a reliable after-sales service. If you have any questions for sexual toys, please contact us (Order Information – Sales Information – Send Message). We will reply within 24 hours. Please note that there is no shelf life for adult products. No purchase under 18 years old.