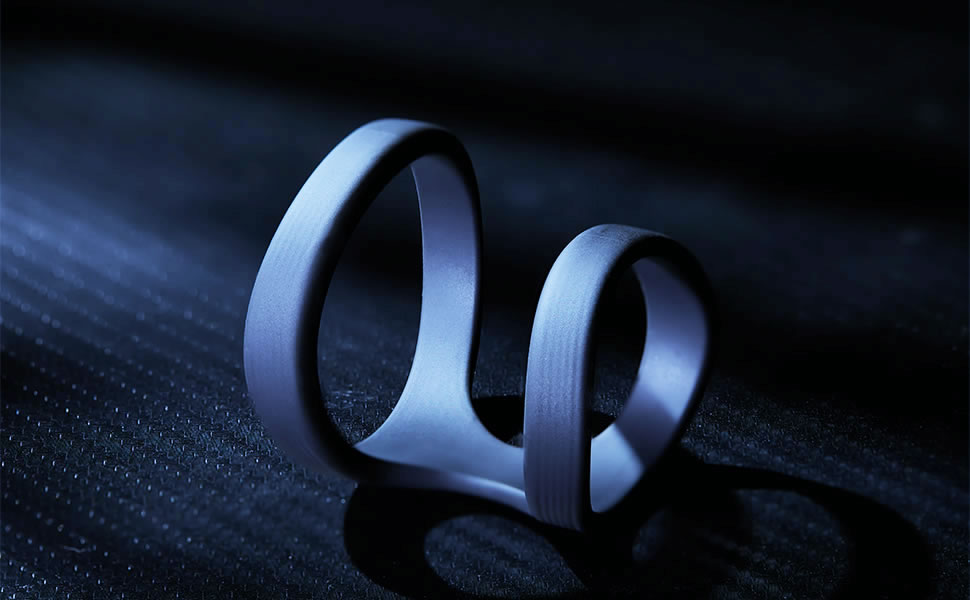 Dual-ring design for multi-wearing ways, realize more lasting sex performance
Limit blood return to the penis, physically prolong the erection time
Body-safe silicone with no odour, and ultra-high elasticity guarantees your comfort
Crafted indigo blue, a perfect decoration for your manhood
100% waterproof, brings convenience into sex
We've been striving to help you get the most desirable sex at the least cost. The double-ring design provides a variety of ways to wear the toy. You can fix the two rings at the bottom of the penis, or place them on the penis and testicles. It is not just a single physical assistant that helps you become stronger and more stalwart sexually, it also indirectly helps you meet the sexual desires of your partner. Being filled, being penetrated deeper brings a higher sense of carnal satisfaction. Underwater games have always been mysterious and full of temptation. The water shrouds the outline of the beautiful body, the visual temptation is simply irresistible! You, with this sex toy, will immediately turn this fantasy into reality! Get hard, and stay hard!