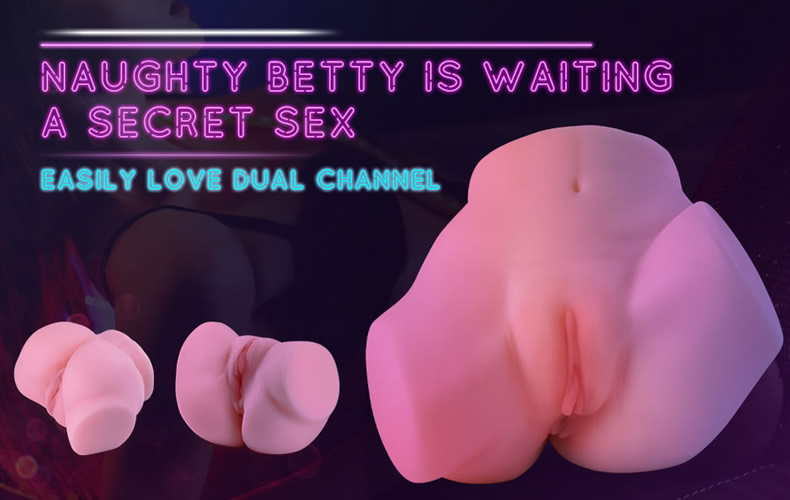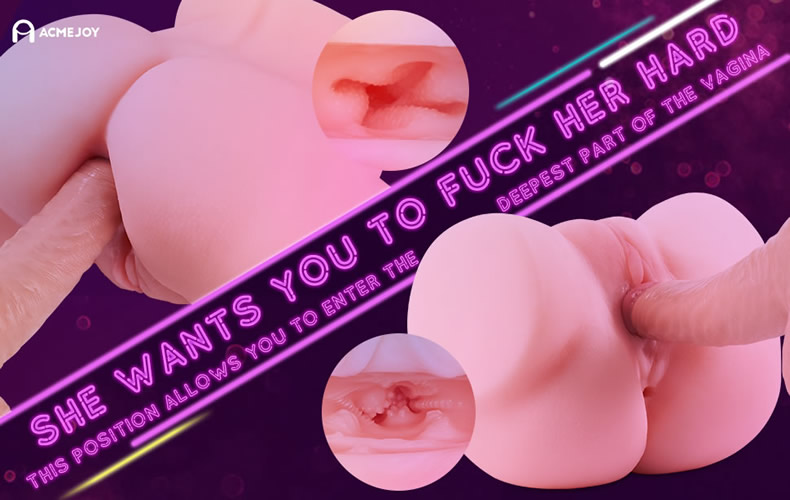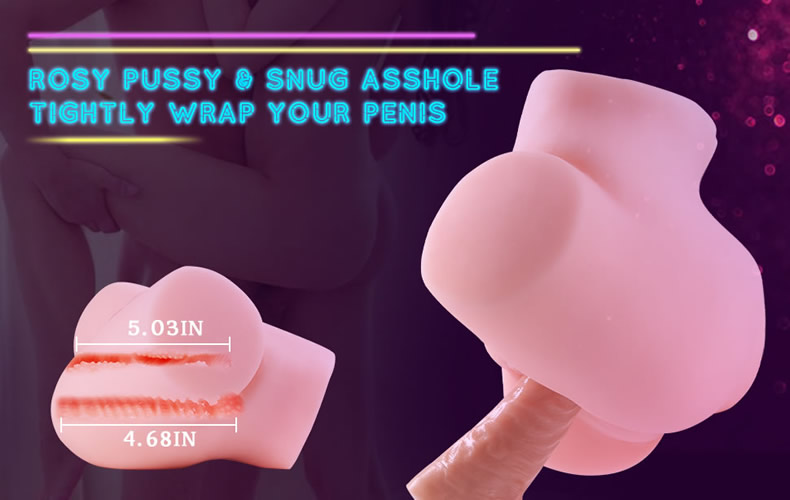 Lifts one leg up to reveal her entire lustful, ready cunt to you.
Plump butts, slap it at your will.
Two channels, two exciting sexual experiences.
The internal channels are full of particles and folds, give a richer pleasure.
Made of TPE, safe and waterproof.
She is a petite but sexy girl. It's your first date at night, she wears a miniskirt, so sexy. She slides her fingers across her charming body, lifting up her skirt every now and then, looking at you longingly. Your eyes are stick on her attractive butts, desperately want to start a hot game with her. Finally, you find a great place: not a single person here. The atmosphere becomes subtle, and you can't bear it anymore. You hug her by her waist, lean against a wall and keep her close to you. Then lift her skirt, raise one of her legs. She is very cooperative with you and allows you to fiddle with her at will. You pull out your hot dick and couldn't wait to insert it into her vagina, so tight, and the particles and folds in the channel make you groan. You thrust quickly, and your hands are roaming around and slapping her plump butts. Intense pleasure pounds your dick and your brain. You want to change the posture, so you turn her back to you and insert dick into her anus, which is a different kind of stimulation. Your moving speed becomes fast, under the effect of great pleasure, your cock finally ejected hot fluid….
Please note: Using lube for best experience.