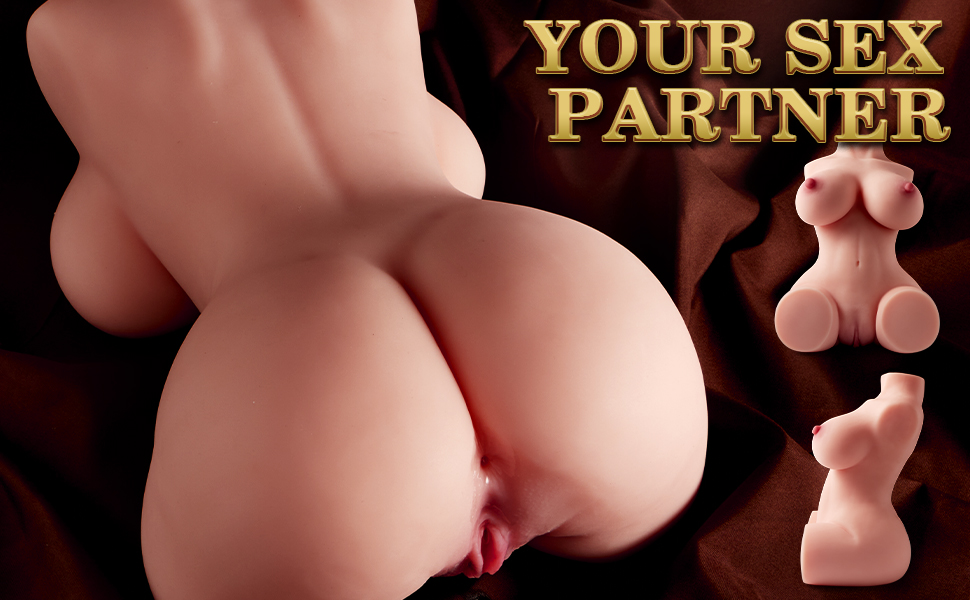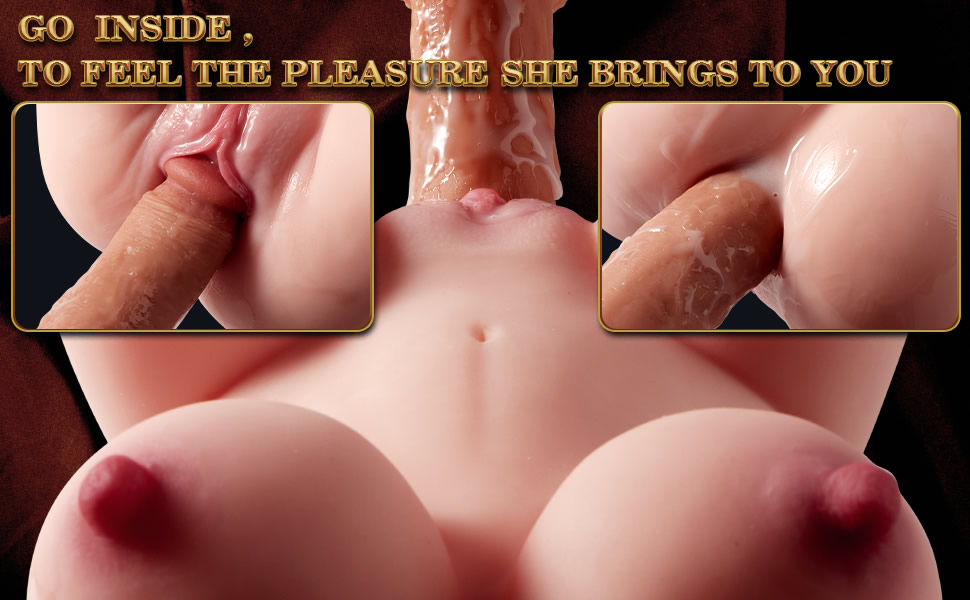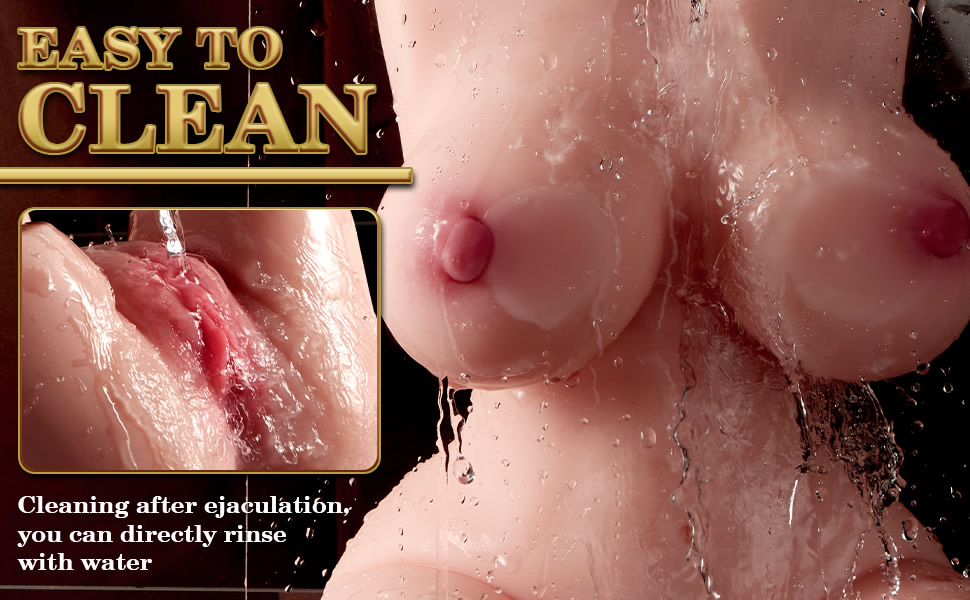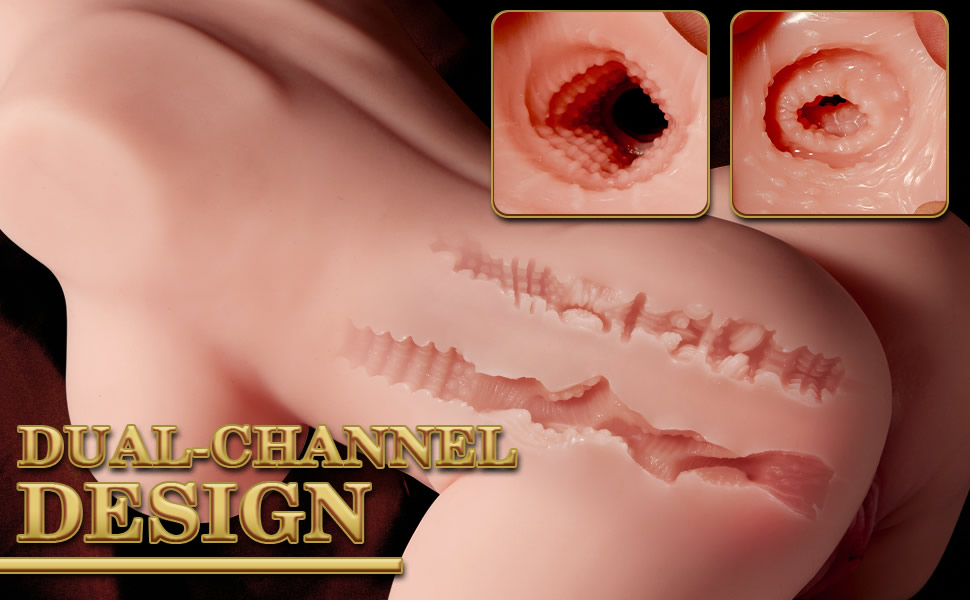 【Super Lifelike Design】When your hand gently strokes smooth realistic masturbator during sex, you will feel a super-real feel, you can caress your "dream lover" or slap her vigorously. The lifelike sex doll for male masturbator with big boobs realistic vagina and tight anus. With adult love sex doll's attractive torso and sensual curves like a slim lady, you can hold her slender waist and let her spend every happy moment with you.
【Attractive and Sexy Doll】The realistic sex doll for male masturbator with perky breasts and a slim waist. Built-in moulded skeleton makes the adult love sex doll stable enough to prevent wobbling. The nipples are pink and supple and you can lick them with your tongue, or suck on them with your mouth and rub them with your hands. Her sexy buttocks are very tempting during sex, you can enjoy playing with her for a pleasurable and sexual stimulation.
【Dual tight 3D Channels 】Adult torso doll haves two different holes, vaginal and anal, each will provide a strong grip. The channels of adult love sex doll have many functional areas and a lot of suction. The pocket pussy for male masturbator is like a beautiful girl who is just beginning to have sex, the deep vaginal as well as anal channel is like a suction cup that wraps perfectly around a man's penis. So that you can experience the pleasure of sex to the greatest extent.
【Great Gift for All Male】Made from highly safe TPE material. When making love to the adult love sex doll, you can rub her pussy and fat ass vigorously and enjoy the sexual excitement of playing with her. The tightness of her vagina will make you come so much that you won't be able to stop spurting hot cum inside her. Suitable for a variety of positions such as missionary, doggy style and female rider, the adult love sex doll for male masturbator is perfect for gifting to yourself or friends.
【Discreet Package】If you receive the sex masturbator with talcum powder on the surface, it is normal, the powder keeps the sex doll dry. The realistic sex dolll will be packaged discreetly. The boxes are packaged with great attention to privacy and security, being shipped clearly and confidentially, without any sensitive labels to protect your privacy.