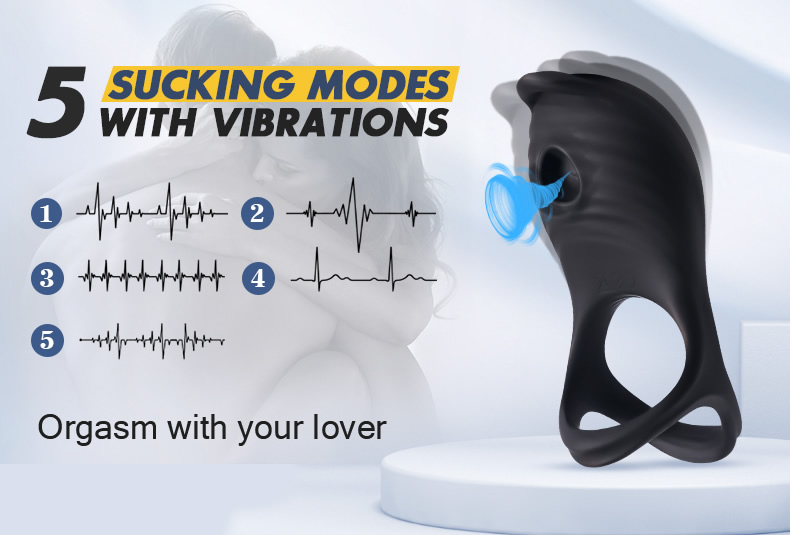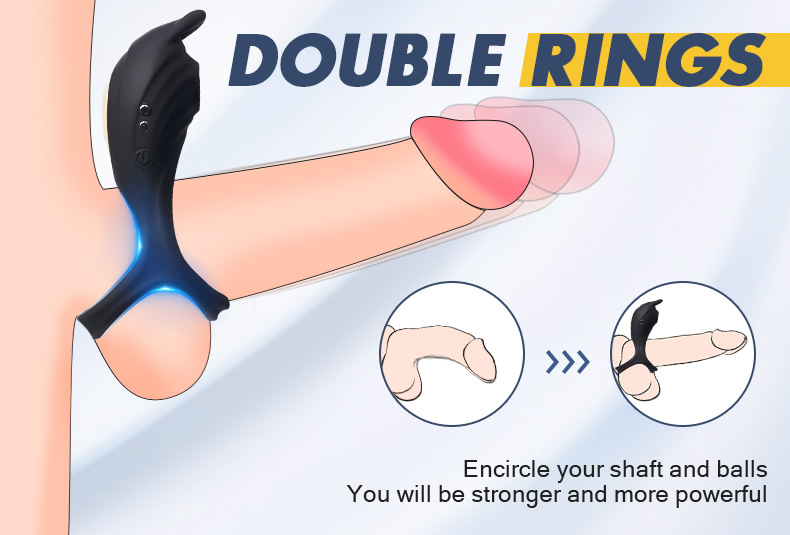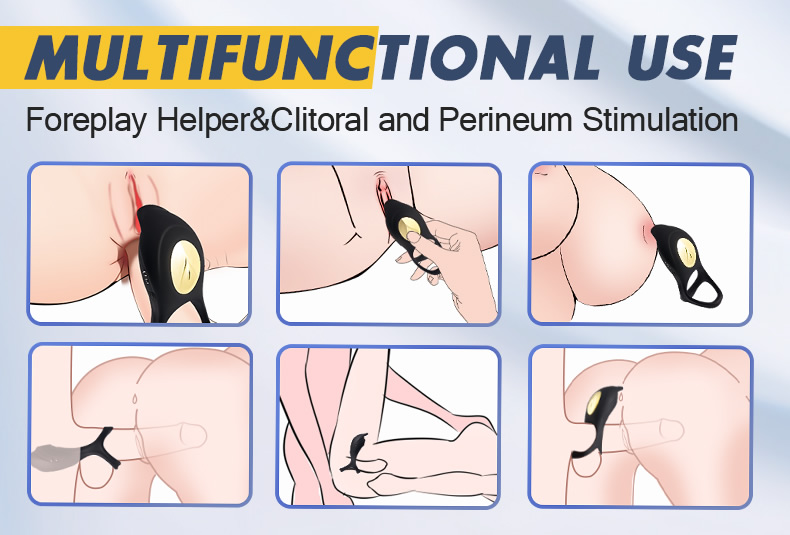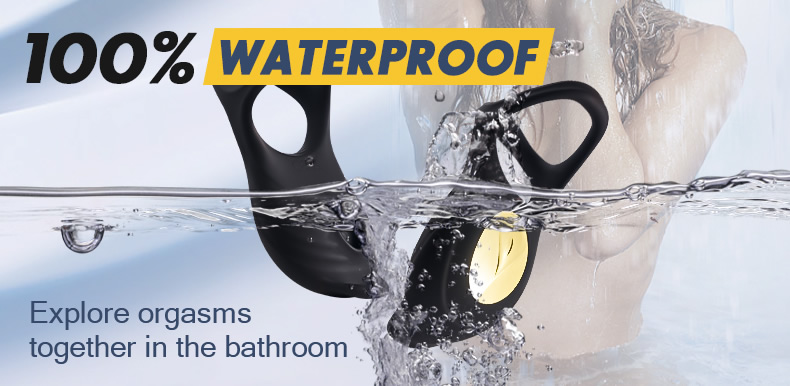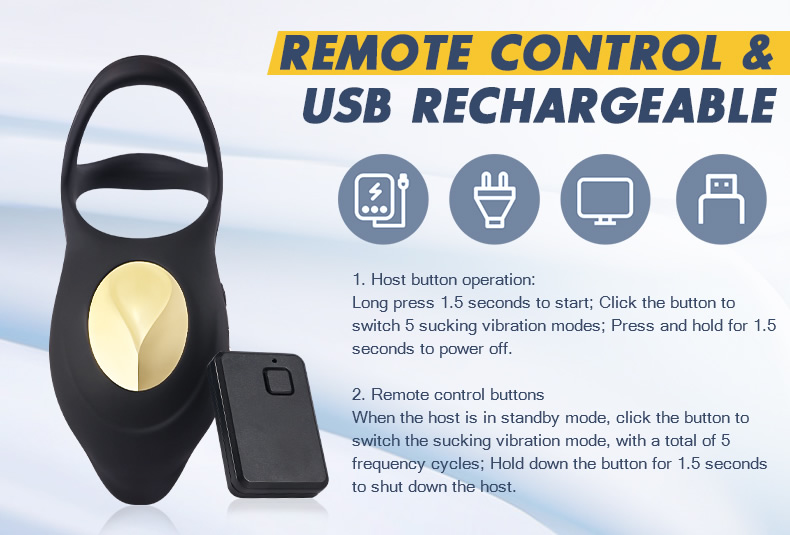 5 vibrations and 5 suctions, bring you different levels of orgasm
Double rings around your shaft and balls, so you can thrust your partner harder and longer
The bottom sucking orifice gives maximum sucking pleasure to nipples and clitoris
It can enlarge the penis, prolong erection time, and bring you extreme pleasure
Stretchable silicone, one fits all size
It's rechargeable and 100% waterproof, and you can unleash your lust in the bathroom
Our cock ring is designed to satisfy your desire and help you become a sex machine that keeps running. 5 sucking patterns plus 5 vibrating frequencies will help you with foreplay. when both you and your partner are in the mood it would be easier to reach orgasm.
The silicone double rings encircle your shaft and balls can effectively prolong ejaculation.It will also thicken your penis and push it more forcefully into your partner, making your partner gasp for breath.
Pleasant foreplay before sex can help create a better vibe for sex.The uvula at the top, constantly licking the nipple; A small mouth at the bottom that continuously sucks on the clitoris or your perineum. This crazy cock vibrator is definitely worth a try.
It's perfectly waterproof, allowing you to explore how to have an orgasm in the bathroom.
In addition, it can be operated remotely. In this way, our cock rings can also support you and your partner in fulfilling each other's sexual desires in a private space. The cock ring is USB-chargeable and you can use it anywhere in the world.
On top of that, men who regularly use cock rings are more confident, perform better and last longer during sex. And many women said sex was more fun when their partner used a cock ring, and they liked it.
So don't wait! This cock ring definitely exceeds your expectations. Explore better sex experiences with your partner! More extreme climax, waiting for you to arrive.