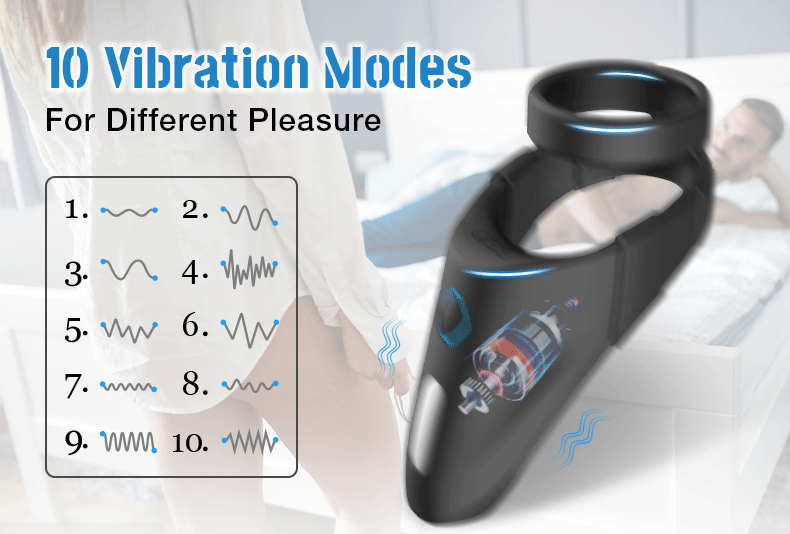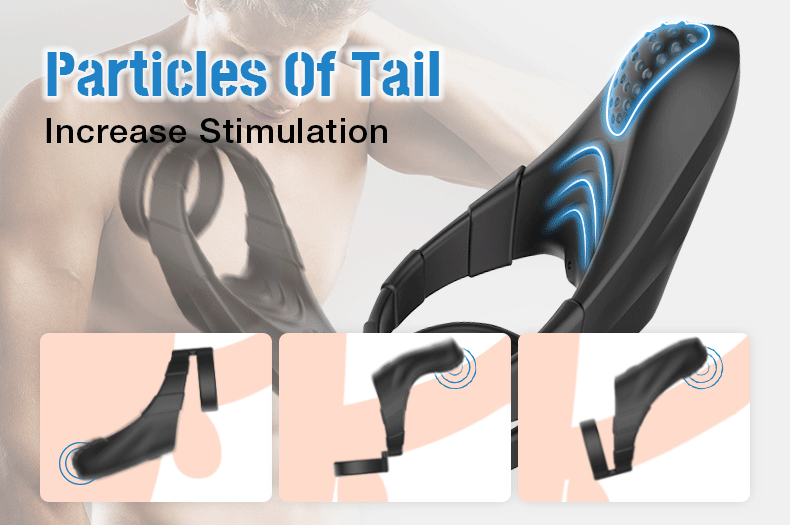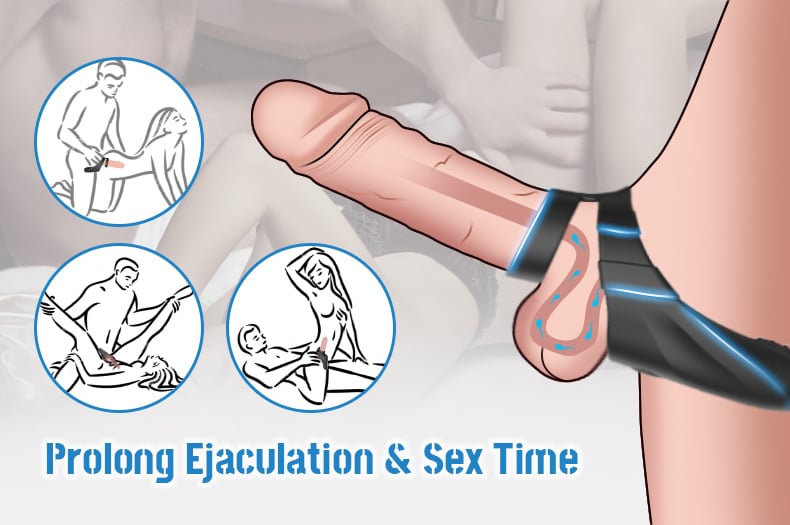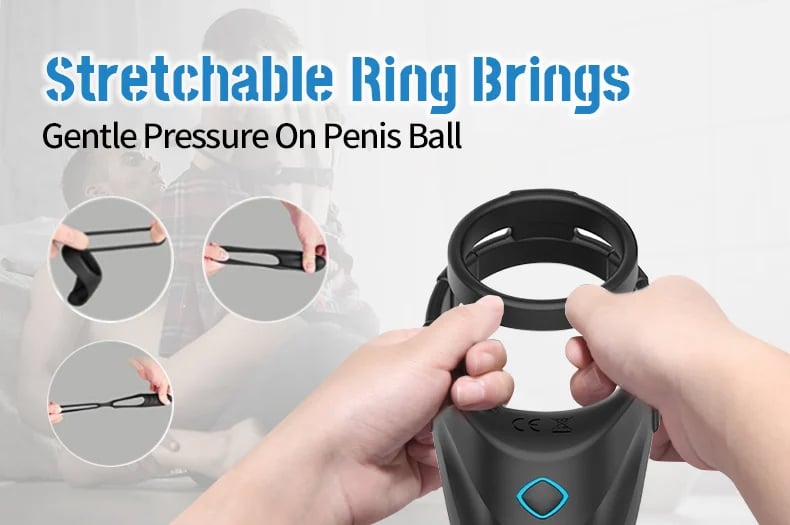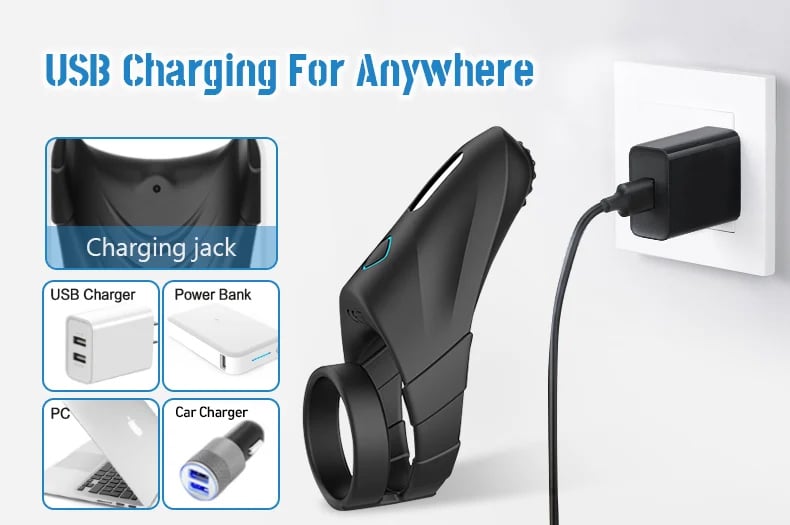 Double cock rings lock your penis and testicle to delay ejaculation
The prolonged end-tip stimulates the area between the place of perineum and anus
10 vibrating modes for the pleasure of different intensities
3 textures on it increase the stimulation to your sensitive place
Elastic cock ring made from silicone to suit any size
USB rechargeable makes it can be used conveniently
Vibration can't attract you anymore?  The 10 vibrating modes of this product will never bore you, every mode will give you a different intensity of pleasure. The vibrating of its whole body will stimulate all your sensitive points. After using it for a while, your dick will be stronger.
Maybe it's not enough just stimulating your anus and penis, you need to research a new sensitive place.  Congratulations!!! You will have fresh experience when you own this product. The Double-deck cock ring locks your penis and testicle, and the prolonged end-tip will stimulate the place of the perineum and anus and the particles of it give you the feeling of trembling.
Another reason you can't refuse it is that it can delay ejaculation and prolong your sex. It will bring your partner a more thrilling adventure. Your partner must be proud of your long-time erection.
If you are worried about your dick is too big to wear this cock ring. That won't be a problem. It's so soft and elastic that can stretch to suit your size. And it will add some pressure to your penis and ball.
USB charging makes it can recover energy in any place in the world.