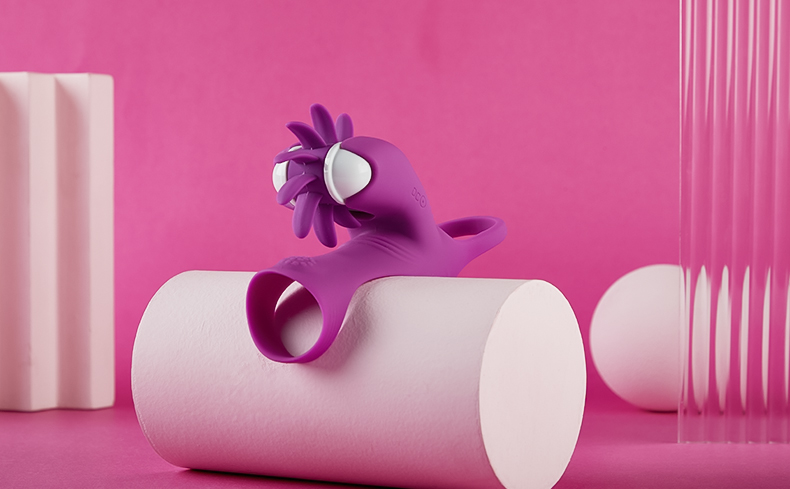 Soft silicone sleeve can enhance and improve erection time and hardness
Featuring 10 distinct rolling modes to keep your play fresh
Rechargeable battery offers up to 60 minutes of continuous play
Segmented rings can deliver incredible shared thrilling sensations
Deck out your penis with some brand new kit, and enjoy sensational vibes and perhaps prolonged pleasure with this rechargeable penis enhancer. A powerful rolling wheel sends waves of pleasure down your shaft, while simultaneously teasing your partner's sweet spot.
If you're looking for an exciting new way to spice your love life up, this toy can deliver incredible shared sensations, and stimulate not only your hot spots but also your lover's external erogenous zones.
Kick off with 10 distinct rolling speeds to keep your playtime more exciting and varied, there's plenty of fun just waiting to be found.
The soft silicone sleeve slides on easily with just a small pump of water-based lube, moulding to the shape and girth of your penis, and can potentially keep your enhanced erection aroused until the final whistle blows.