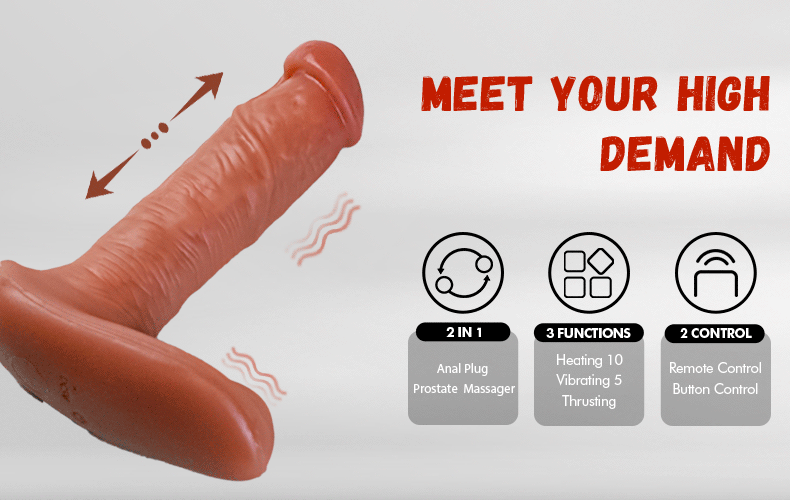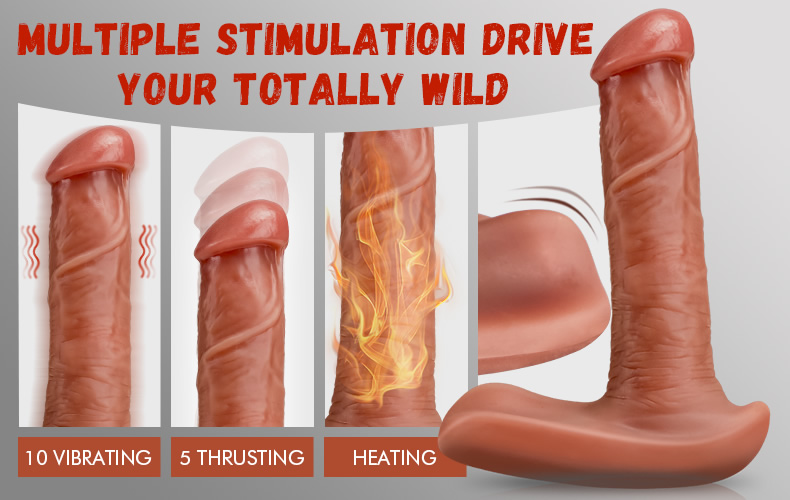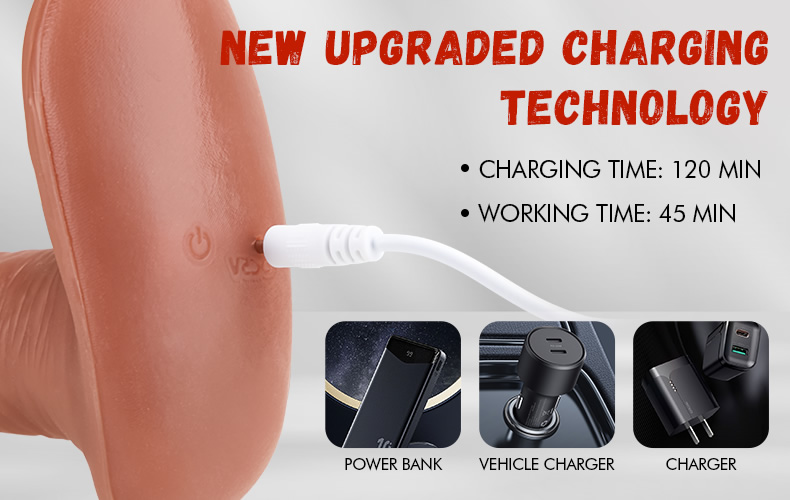 5-minute rapid heating up to 38°C, allowing the warm current of thrusting to immerse your body
Empowering you to choose your desired climax mode in 5 thrustings and 10 vibrating modes
Wear the penis, the motor at the end of the penis will continuously stimulate your hot spots
10-meter remote control range, freeing your hands to indulge in pleasure
Experience a more comfortable and lifelike sexual encounter with the soft and non-toxic silicone material
Besides stimulating your vagina, it will be an excellent anal vibrator
Are you tired of the general anal vibrator and craving for a life-like penis to penetrate you? Our dildo can meet your requirements! Silicone, small size, and life-like skin touch, he can easily penetrate your anus without hurting you. 10 Vibrating 5 Thrusting assist he immerses his whole body into you to massage your prostate giving you a 10-minute ejaculation-free orgasm and rubs your perineum with the bottom motor, simultaneously. IPX5 waterproof, you can rest assured to enjoy the erotic carnival in the bathroom, 15M remote control can help you unlock more fun games.