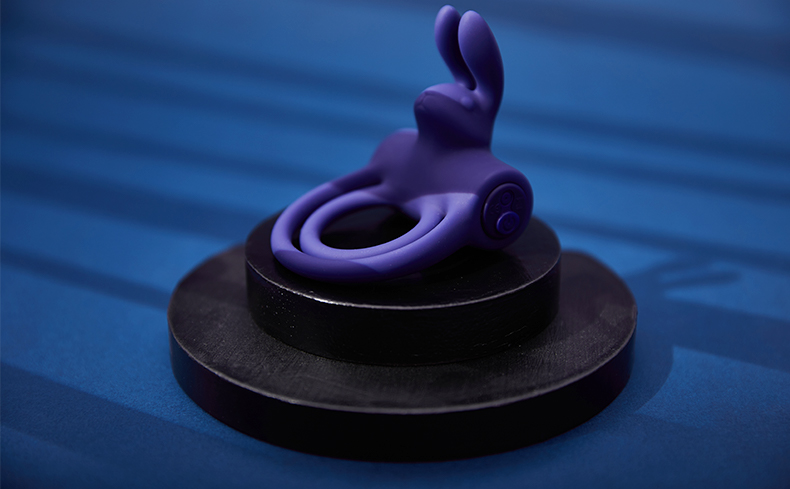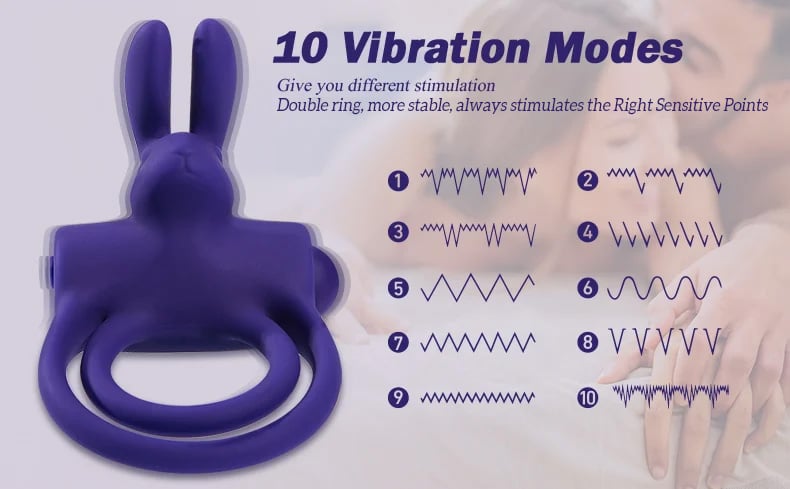 10 vibrations to stimulate the testicles and vulva for solo or couple's play
The rabbit-shaped design gives you different visual stimulation. Rabbit ears are accompanied by vibrations that can precisely stimulate sensitive spots
A double ring can be secured on your penis, effectively extending ejaculation
Silicone, easy to stretch, suitable for most penis sizes
USB rechargeable, you can use it anywhere
Want to spice up your sex life? Try this rabbit-shaped cock ring from KINKLOVE! Delicate rabbit-shaped appearance, accompanied by strong vibration, the rabbit ears will stimulate your penis or testicles with high frequency.
This cock ring has 10 different vibration frequencies, so you can enjoy different pleasures. And you'll love the buzz, which makes sex even more fun. It has a flexible double-ring design that attaches to the base of your penis and allows you to insert your partner in any position.
You won't get bored with this versatile cock ring, which can aid in foreplay, and stimulate your lover's nipples and other sensitive areas. Its delicate rabbit ears stimulate the clitoris precisely as you insert her vagina. Congratulations, you can see your lover is completely conquered by you!
Use this cock ring to enhance your relationship and sexual atmosphere with your partner. Buy it now and give it a try.