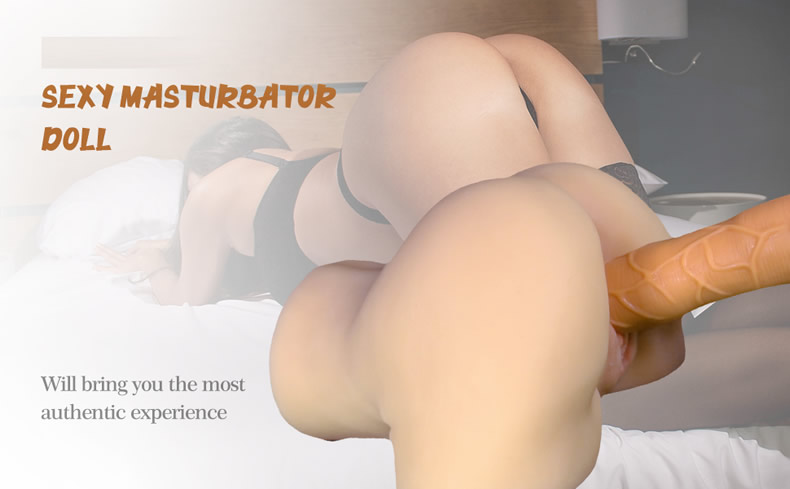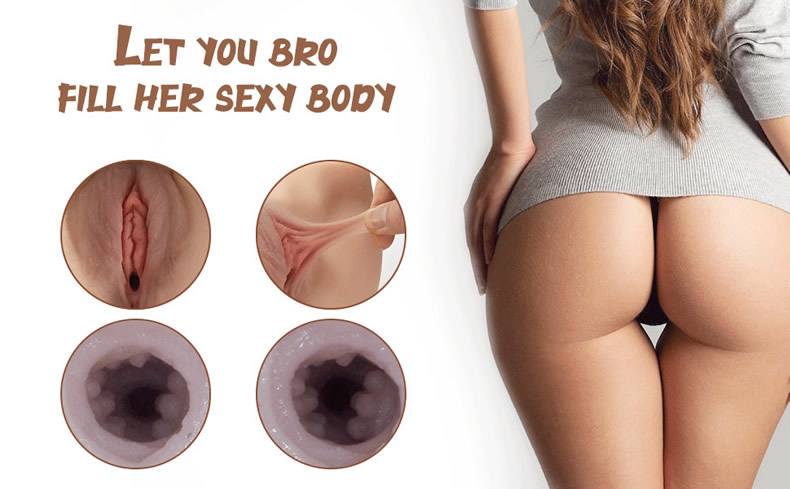 Life-size realistic vagina and ass masturbator in doggie style for a lifelike experience.
2 openings of the vaginal and anal,you can choose your favorite gameplay.
Made of skin-friendly TPE material for the most realistic and safe sex experience.
Heavily textured canals provide intense sensations with every thrust.
Easy to clean and store.
This is Cherry, a sex expert. She has a lot of experience with sex, and she has a lot of ways to make you feel like you're in heaven. The structure of the double lips of a perineal masturbator will give you the thrill of a double massage. When you insert her, both the head of the penis and the base of dick will feel tightly wound. Cherry learns about men, men can't resist sexy curves, unique labia, soft inside, real skin tone, slim waist, and big butt. Give you the strongest visual impression. Open labia and tight anus show her desire to make love with you, she will be the truest sexual partner! No one wants to say no to doggy sex style, the sound of your penis hitting Cherry's ass makes you feel even more excited. Most compatible with water-based lubricants.
How to clean:
Once you are all done, clean up is pretty straight forward, flush through the 2 holes with warm water and soap. And then wipe it dry with a towel. Dry this male sex toy in a cool place to keep the inside of the channel drys to extend the service life. Gently dusting corn starch on the surface can also help extend life.