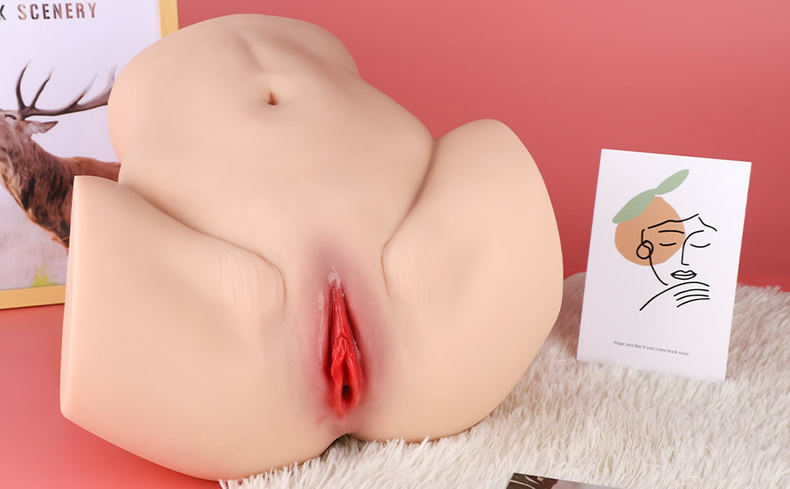 This hip toy looks super attractive, with its unfolded legs and a round butt, it looks very dreamy from any angle, all these qualities can give you unimaginable sexual pleasure.
[ SPREAD EAGLE ] Ruby is a dancer, her body is super flexible, her legs can be opened without the use of restraint tools, you can see her clitoris more clearly, this posture allows men to penetrate deeper when thrusting. Of course, you can also try a variety of sex positions.
[ DUAL CHANNEL ] Find your favorite entrance. Ruby's vagina is sweet and soft. You can feel the tightly wrapped feeling when you enter the toy. A special g-spot is also designed in the passage of the vagina, find it and hit it hard. She also hides a smaller and tighter anus. The spiral pattern and dense particles provide a different pleasure than the vagina.
[ REALISTIC APPEARANCE ] The goosebumps on Ruby's skin and the folds at the base of his thighs look super real. The cool touch feels like your partner just took a shower. All this makes this Ruby look so real.