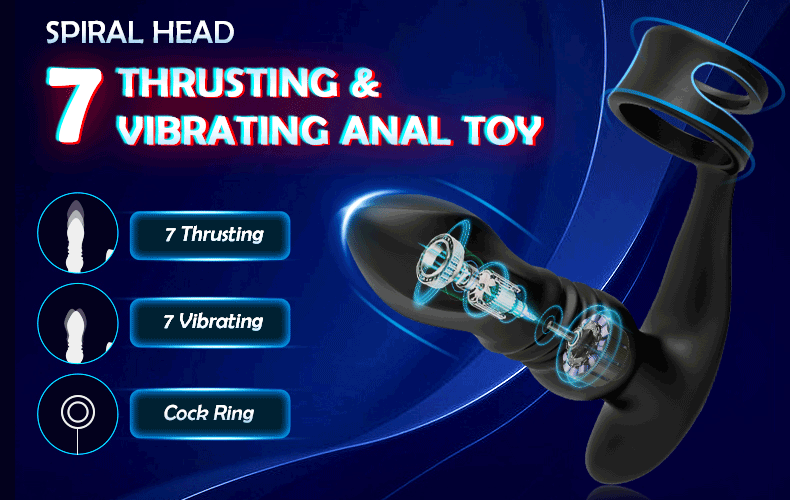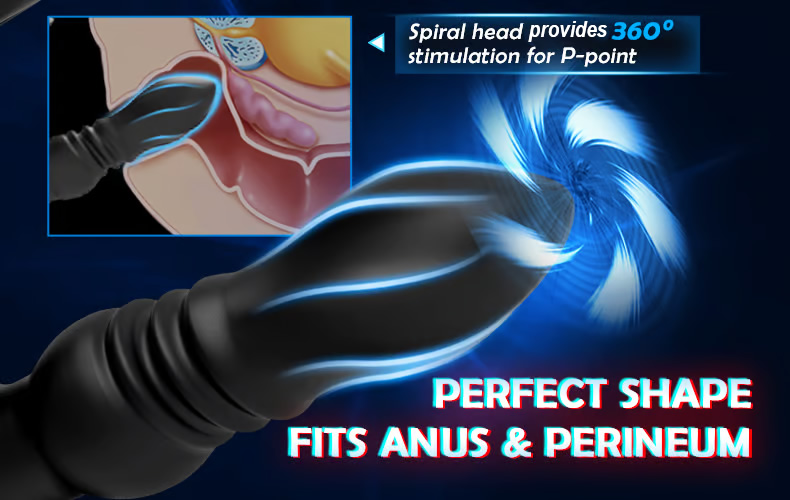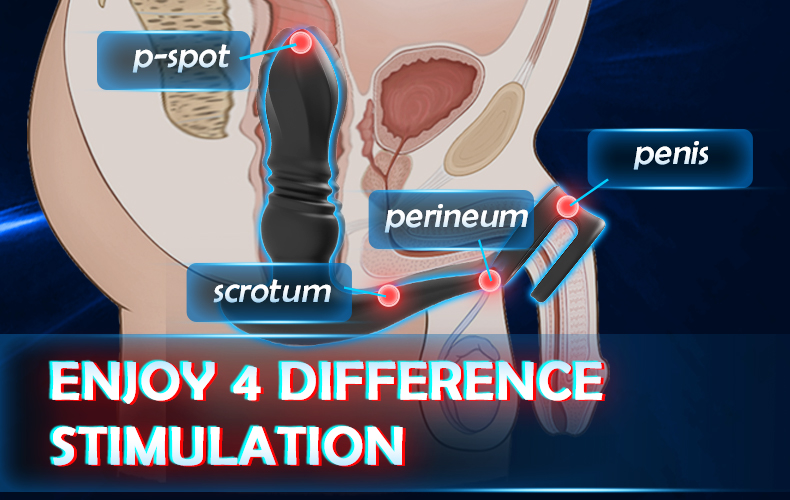 Drill spirals to design, assault P-spot, and explore the potential for anal.
Own 7 thrusting & 7 vibrating modes for unforgettable orgasms.
Enjoy 4 different stimulation of p-spot + perineum + scrotum + penis.
The double cock rings design, delays ejaculation time, and enhances erection hardness.
Edible silicone material, super soft, safe to use.
IPX7 waterproof and remote control, more sexual play.