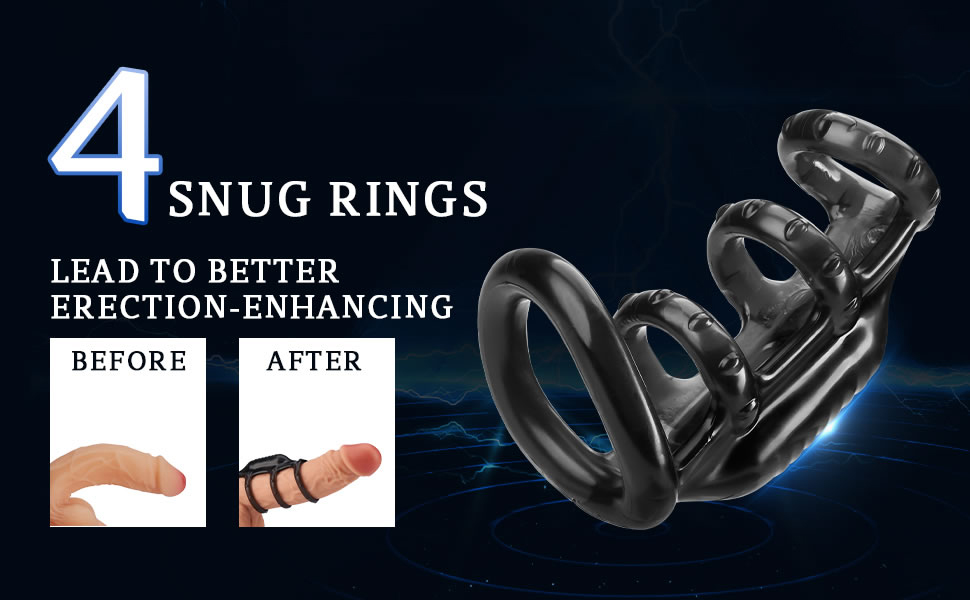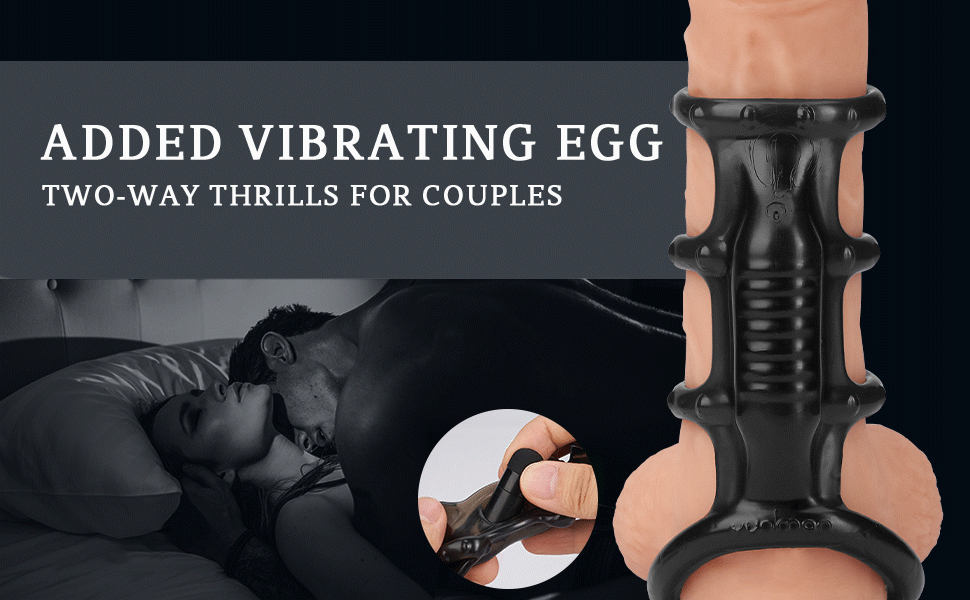 4 rings secured in different positions of your penis effectively lead to better erection enhancement.
Extremely soft and stretchy to suit any girth.
You will both enjoy the powerful vibration and have the best orgasms with the mini bullet vibrator, which is removable for separate use.
The pleasures your partner experiences will also be greatly enhanced by the 3 rings with covered nubby ticklers.
Your partner loves it when your penis gets extra hard– you can tell by the joy she/he radiates on the face. The 4 rings bind different parts of your penis, safely restricting blood flow to the testicles and penis shaft, making it obvious that your penis is stiffer and bigger. And the veins are bulging in an erogenous way. "Honey…" Your partner looks at you with tender eyes, murmuring dirty words, her/his moist hole is so wet that can't wait to suck your fat cock in. First, you turn on the built-in mini bullet that vibrates your penis, waves of stimulation make you shiver. Then you plunge it so deep inside your lover, the thrusting action with vibration let both of your libidos go through the roof! The body underneath gives groans uncontrollably, like a cat in heat on a balmy summer night. Besides, she/he would be so surprised that this incredible sex is longer than before…