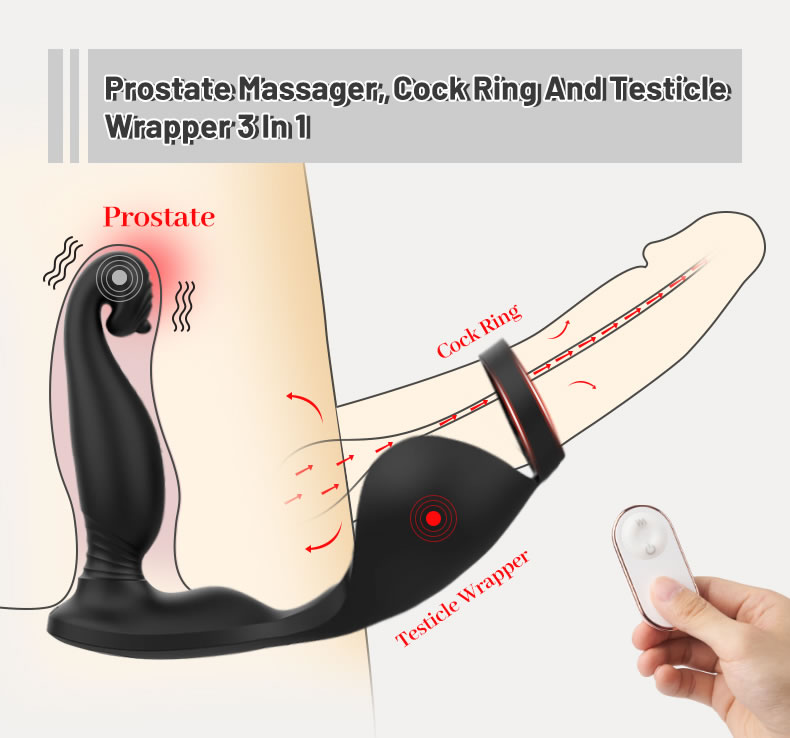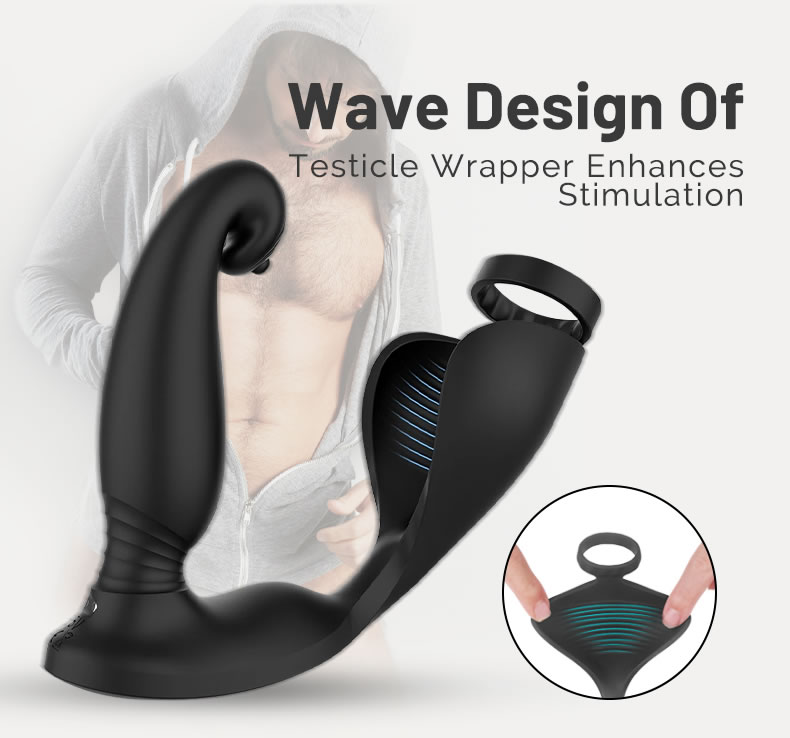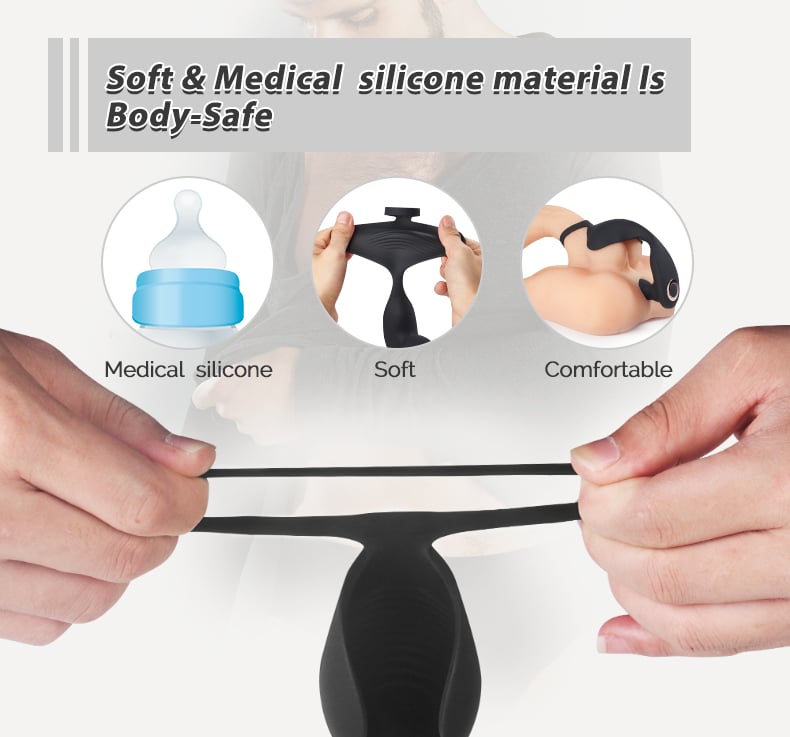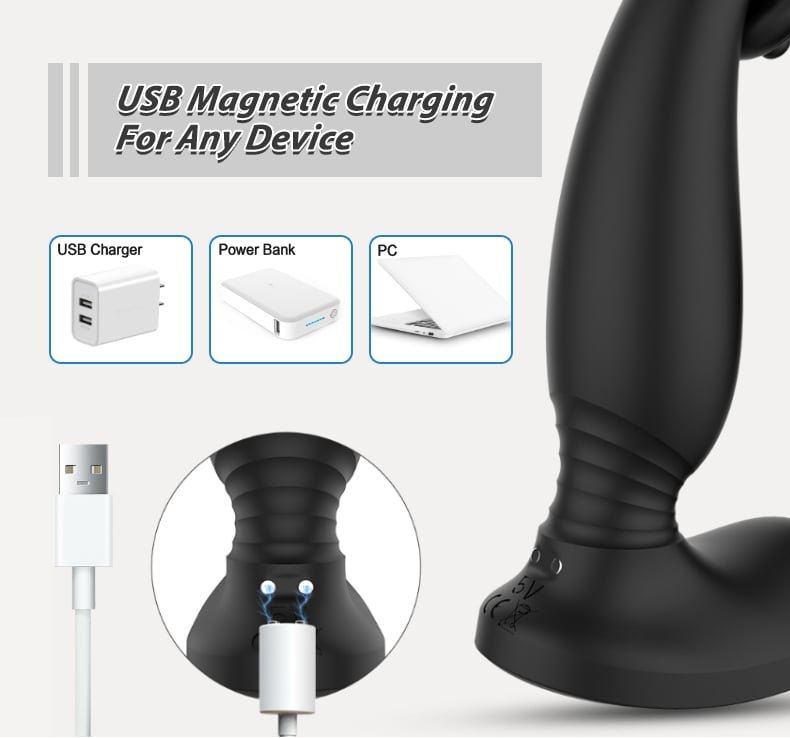 The curvy head design of the prostate massager can enter your body easily without causing any discomfort.
Prostate massager attached with cock ring and testicle wrapper stimulates your penis, testicle, and prostate.
9 vibrating patterns provide various pleasures for your play
Remote control design for solo play or couple game
USB magnetic charging can connect any device and use anywhere with no worry
IPX7 submersible waterproof material for cleaning and bathroom play
The most cost-effective prostate massager is here, Maybe you have bought a prostate massager with cock ring before, but I'm sure you didn't see a prostate massager attached with cock ring and testicle wrapper. If you own this product, your penis, testicle, and prostate will be stimulated at the same time. You will feel a fantastic thrilling sensation!
The wave texture of the testicle wrapper enhances friction between your 2 eggs and brings stronger stimulation. Your testicle will thank this ingenious design.
The soft and flexible medical silicone not only offers a comfortable experience but also for use without worry. And the stretchy cock ring can suit any size penis.
Magnetic USB charging can connect with any device and you can charge for this cute toy anywhere.
Bathroom games are always exciting! This toy with ipx7 submersible waterproof material helps you realize the dream of underwater play. Of course, the way to clean is also easy.