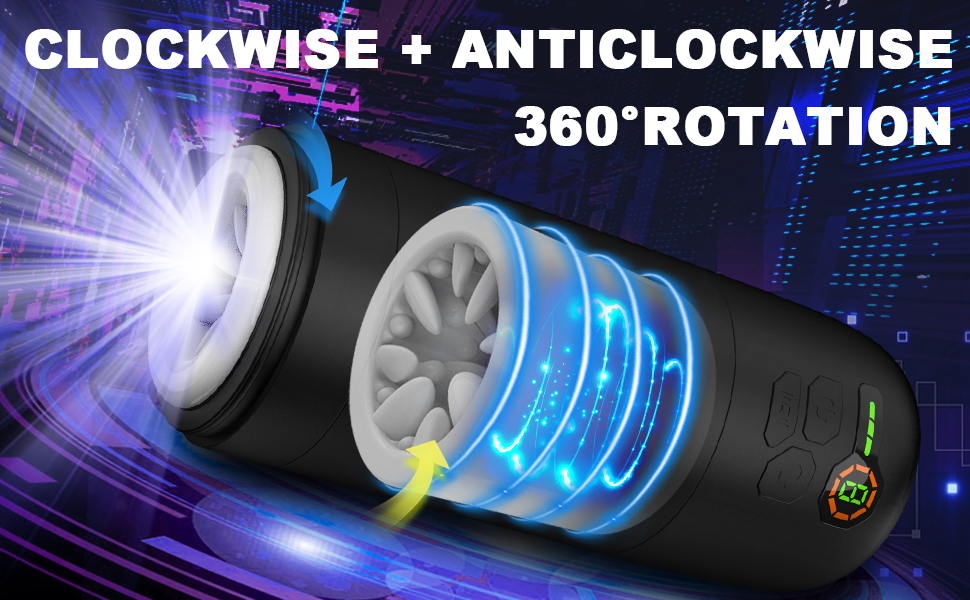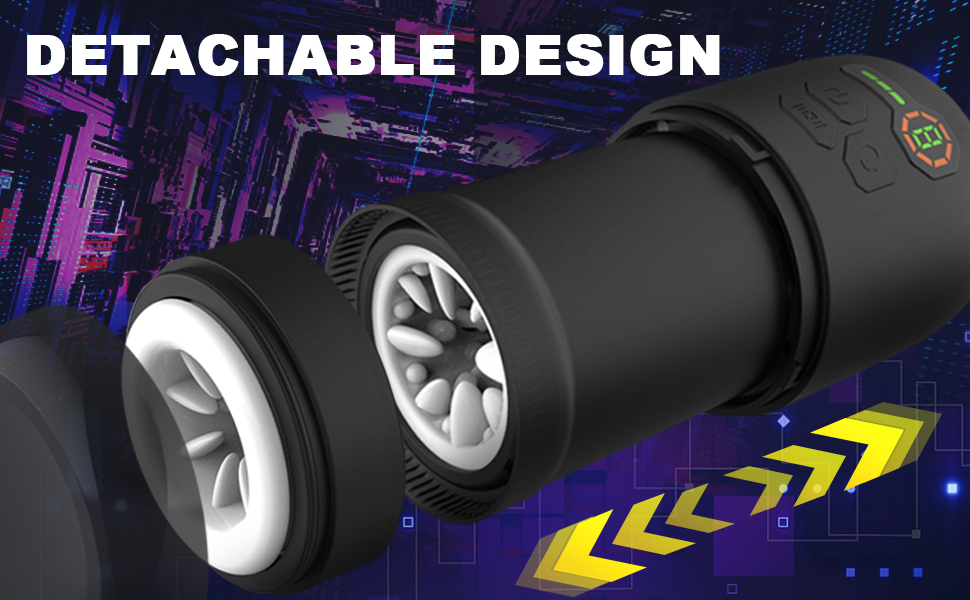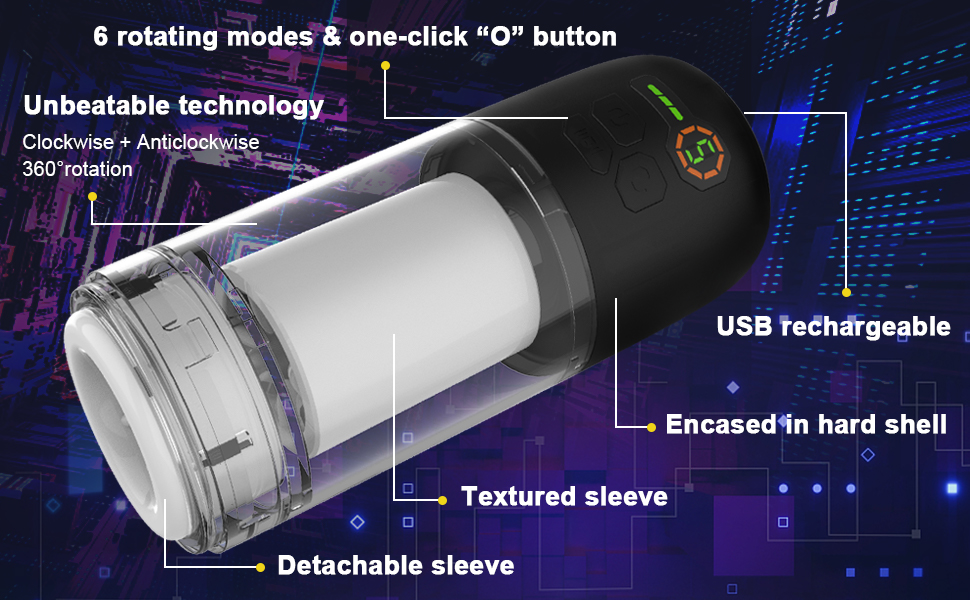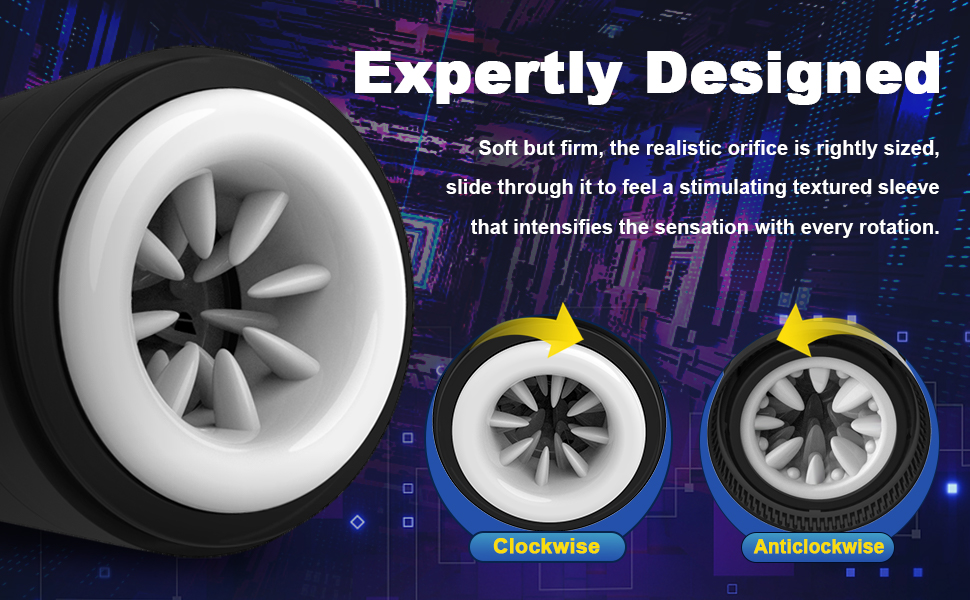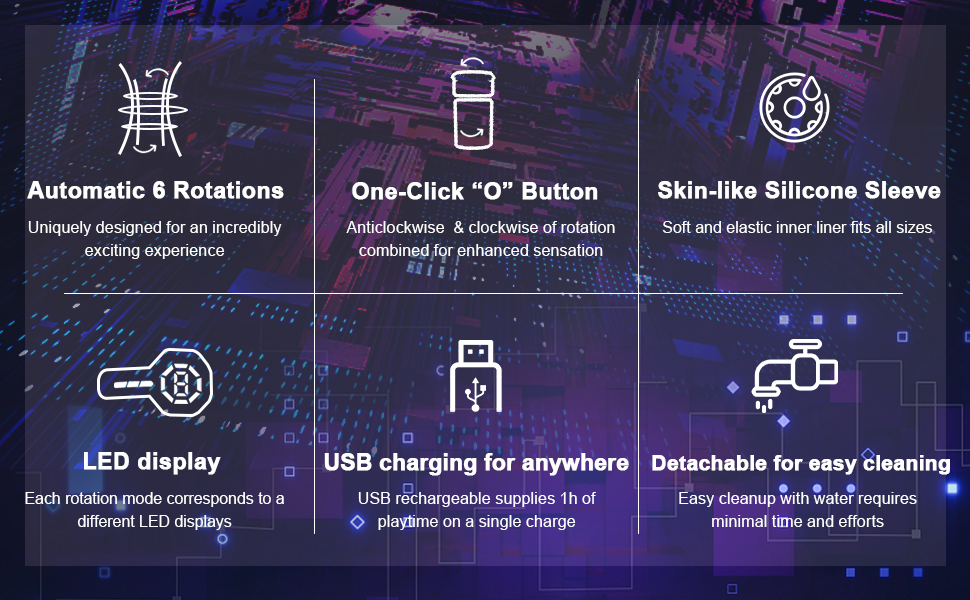 6 Forward and Reverse Rotation Modes Combined: This automatic stroker toy is equipped with a more intense rotation motor that introduces a powerful and adjustable strength to bring you as far as you want, and the hands-free masturbator's LED display shows the mode and battery charge with each use is a new chance to explore the deepest wishes of male masturbators.
One-click orgasm function: the "orgasm" button of the masturbator cup for men is actually quite useful and solves one of the problems most of these male sex toys have "6 different rotation settings" by increasing the intensity when you are close to the finish line and then slow down when you are finished. No more hectic with rotating modes of the automatic machine with a single, frustrating slow button.
Softer and more flexible case for absolute comfort: with its two soft, realistic (removable) silicone sleeves, this rotating male masturbator encloses and encloses your link like no other. With a completely different rotating motor that simulates real vagina contractions, you can feel an oral sex feeling that rises through your link and explodes into a world of relaxation and pleasure.
Automatic machine with perfect size: this male masturbator has a perfect length and texture that is suitable for any size, making the hands-free machine ideal for self-discovery. The sturdy design is the perfect shape for the tightest grip and is effortless to hold. The compact size of this adult toy also makes it the perfect travel companion, perfect for self-enjoyment and playing for two.
Removable silicone case: the two TPE pocket pussies can be easily removed for cleaning, turned inside out and washed with a mild soap, requiring minimal time and effort. Proper drying is of utmost importance, trapped moisture can damage the electronics of the device. Don't miss this unique adult sex toy.