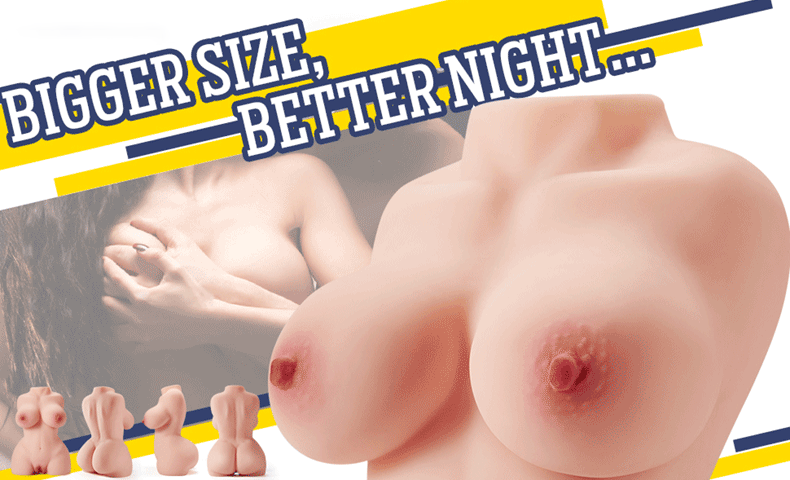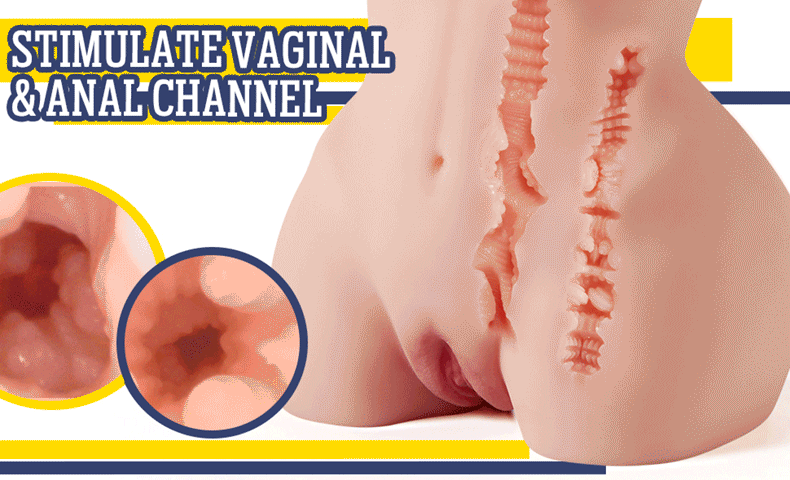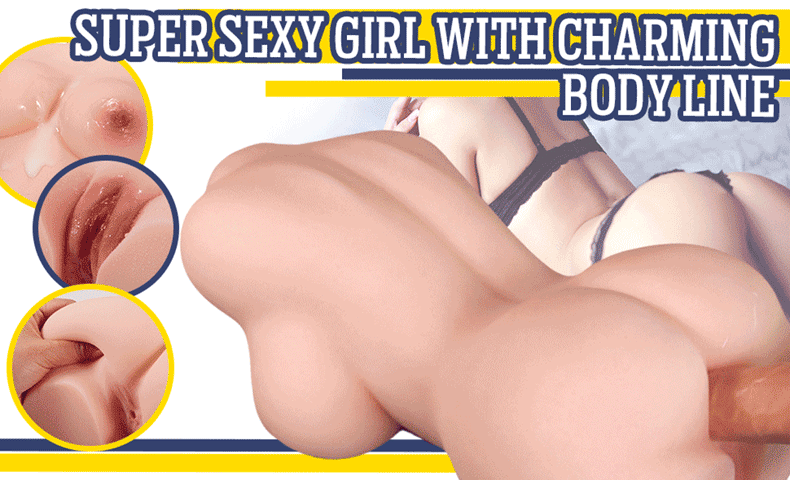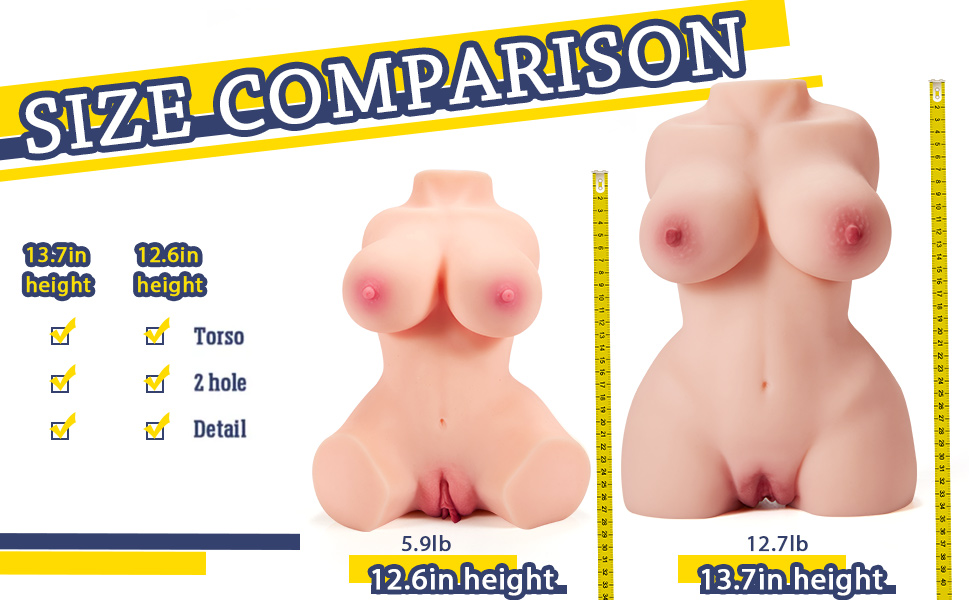 3 in 1 make love with an anus, vagina, and breasts for multiple irresistible stimulations.
Built-in torso makes it easier for you to insert her attractive vagina.
The bigger size than usual gives you a more realistic feeling of sexual intercourse.
Ultra-realistic channels to squeeze and please you with every thrust.
Can be washed with mild soap and water.
Lifelike Pussy Ass Sex Doll with Vaginal and Anal Hole 3D Male Sex Toy – Nude
BIGGER SIZE MASTURBATOR DOLL–This realistic masturbator is 13.7"tall, 8.1"wide, and weighs 12.7lb. Made from soft, flexible, fleshy-feel TPE. The built-in torso enhances the stability of the 3d doll's body, but this is not enough to allow it to stand on its own.
LIFELIKE BOOBS MASTURBATOR DETAILS–Super sexy body curve, full breasts, straight nipples, exquisite clavicle; every detail of this masturbation toy makes your sex more realistic. Her firm young (18+) breasts long for your touch, and when the mood is fleeting, grab and hold her beautiful, lifelike breasts and let them cradle for the stimulation of big breasts. Slapping her big butt is equally exciting!
SUPER REAL CHANNEL–She's the go-to-gal that lets you do it all, 3 different ways –– vaginal, anal, and between her firm, inviting breasts! Vaginal and anal entries offer tight, lifelike feel, The inside of this unique stroker will squeeze and please you with every thrust as stimulating pleasure ribs and nubs work your shaft!
Closed end channels and heavy weight will make cleaning a little bit troublesome. If you have professional cleaning tools, it will be easier. If not, please wash with mild soap and water and dry this male sex toy in a cool place to keep the inside of the channel dry to extend the service life. Gently dusting corn starch on the surface can also help extend life.