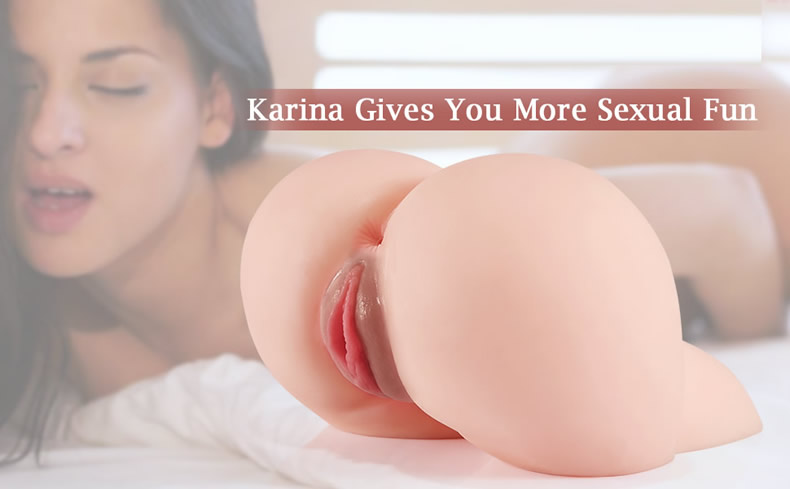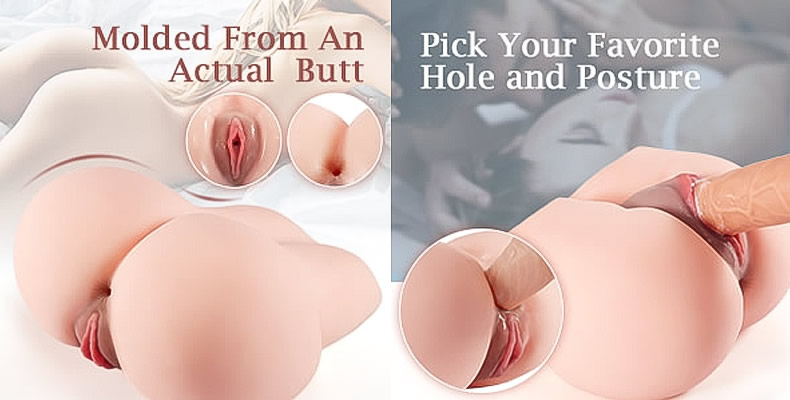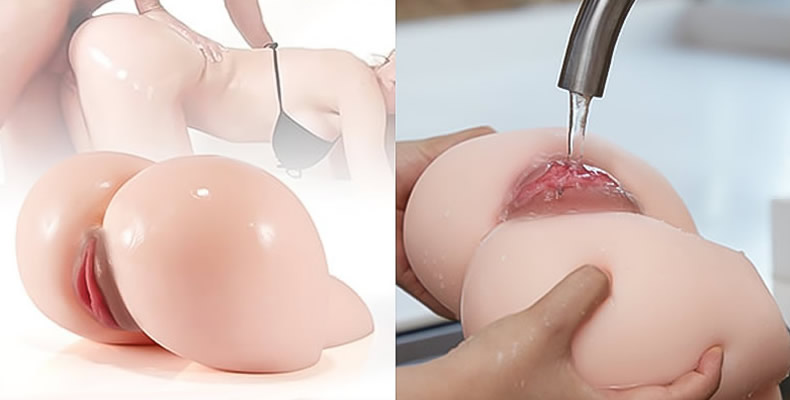 2 channels with vagina & ass to enjoy different unspeakable stimulation.
Sexy plump ass is waiting for you to conquer.
Sexy curve for easier holding.
Body-safe & squishy TPE material to use no worroies.
100% Waterproof for use in bath, shower, or anywhere you want.
2 Holes 3D Doggy Style Pussy Ass Male Masturbator with Lifelike Labia-Nude
KINKLOVE was founded on one core idea – that sex should be enjoyed without reservation, judgment, or guilt. We were determined to bring high quality products, the kinds of products our own staff use, to our customers in a casual, classy, safe, fun, informative, and sex-positive atmosphere.
We believe that every one of us has a little bit of naughty inside just begging to be let out. We want to encourage you to enjoy your sexuality, to play, to experiment – either by yourself or with your lover.
Why choose Karina male masturbator?
Please tell us about your feelings after you had used it.
Realistic Masturbator
The Karina Doggy Style Masturbator is personally molded from the real butt to show off her curvy rear, smooth vagina, and tight backdoor in all. The details are absolutely amazing – you can see the dimples in Karina's butt cheeks and play with her soft lips and vagina for a lifelike touch.! Best of all, you can have Karina whenever and however you want – whether it's a morning quickie before work or an anal all-nighter!
Posture Flexible Adjustable
Karina realistic masturbator comes equipped with a vaginal and an anal entry – each with their own separate tunnel and stimulators for completely different sensations. Her vagina feels super soft and those tiny lips will look great wrapped around your shaft. The inside is lined with dozens of pleasure nubs that surround you for a mind-blowing massage with every thrust. Karina's backdoor is super-tight to squeeze you just right. You can plunge inside her backdoor over and over again until you finally explode!
Satisfy Your Sexual Fantasy and Urge
You can use this sex toy in complete privacy without ever needing to worry about others finding out what you're up too.Lay your hands on her realistic feel rump and dive into the tight textures of her ribbed vagina and anus .Both entries come with completely different stimulators for unique sensations, 5.5 lb high quality sex virgin masturbator doll feels like the real thing and the perfect dimensions of this adult toy bring a snug fit.
Use and Wash
For an extra smooth experience, it is advised to using lube. Simply lube it up, insert your penis into its tight vaginal , and get ready to experience an explosive climax like you've never felt before.After usage, your masturbation mini sex doll can be easily cleaned with some warm water and a mild soap. It's easy to clean and easy to use.
NOTE:
Clean and dry your masturbation sex toy before and after each usage.
The product is recommended to be used with lube.
Store in a dry and safe place away from children.