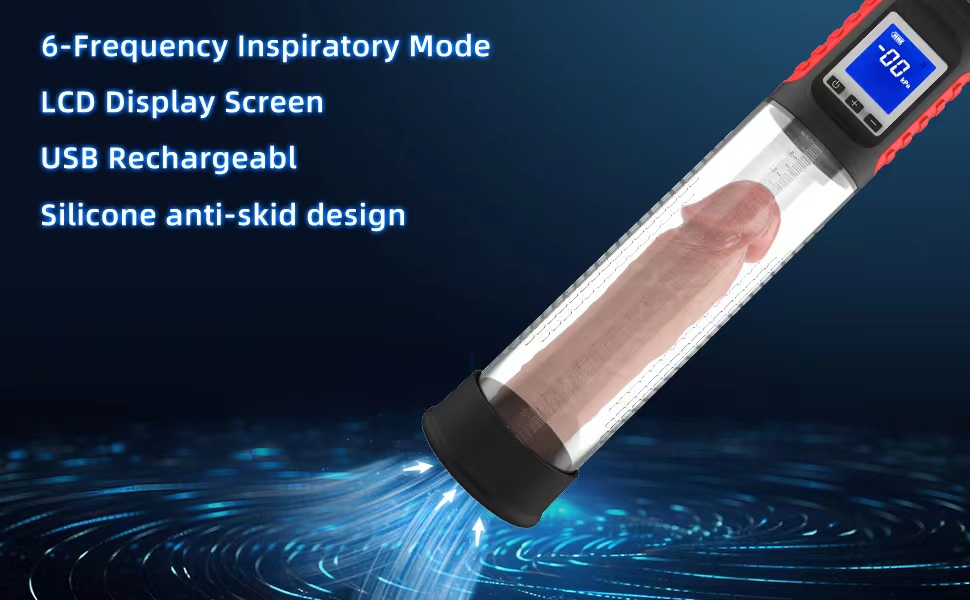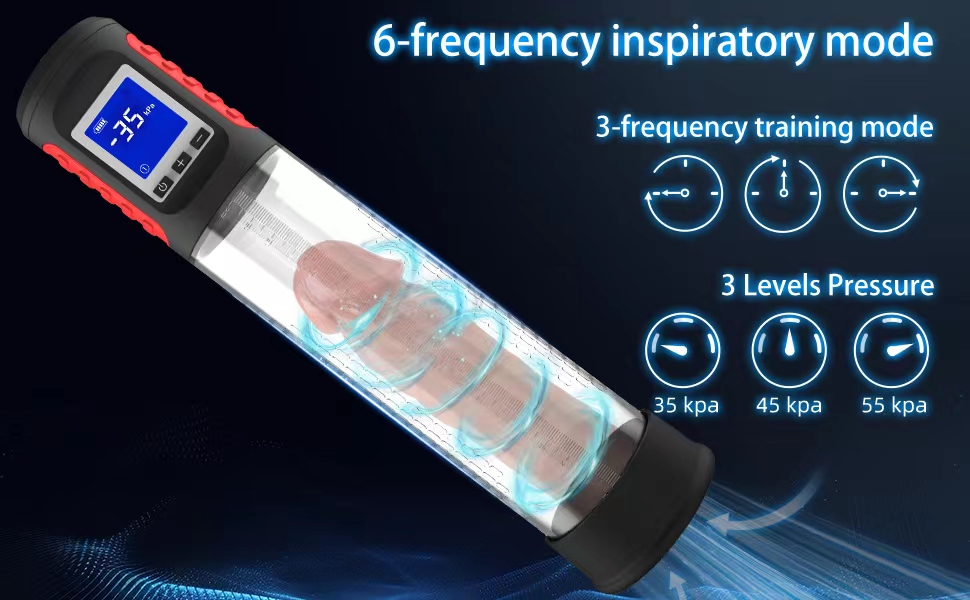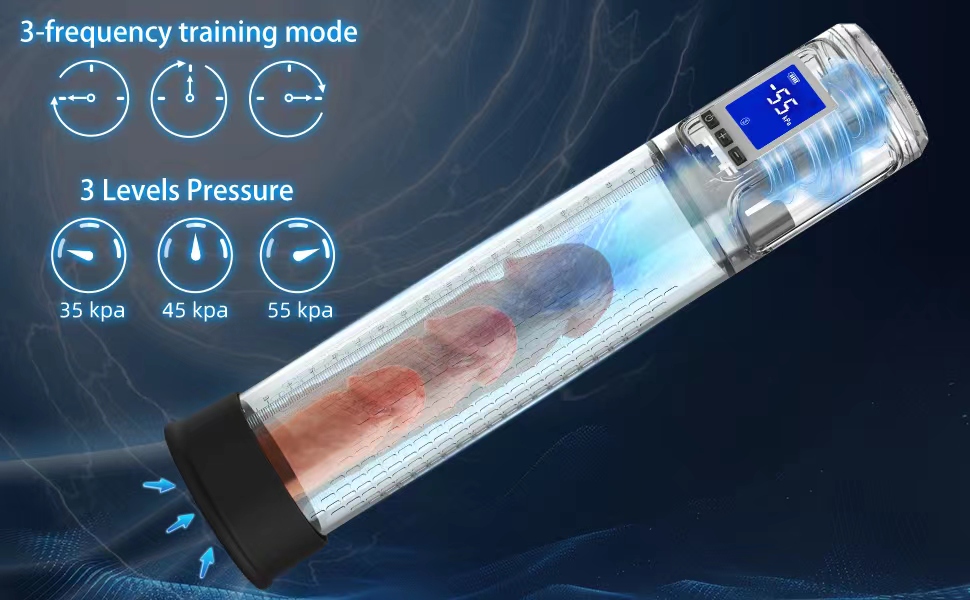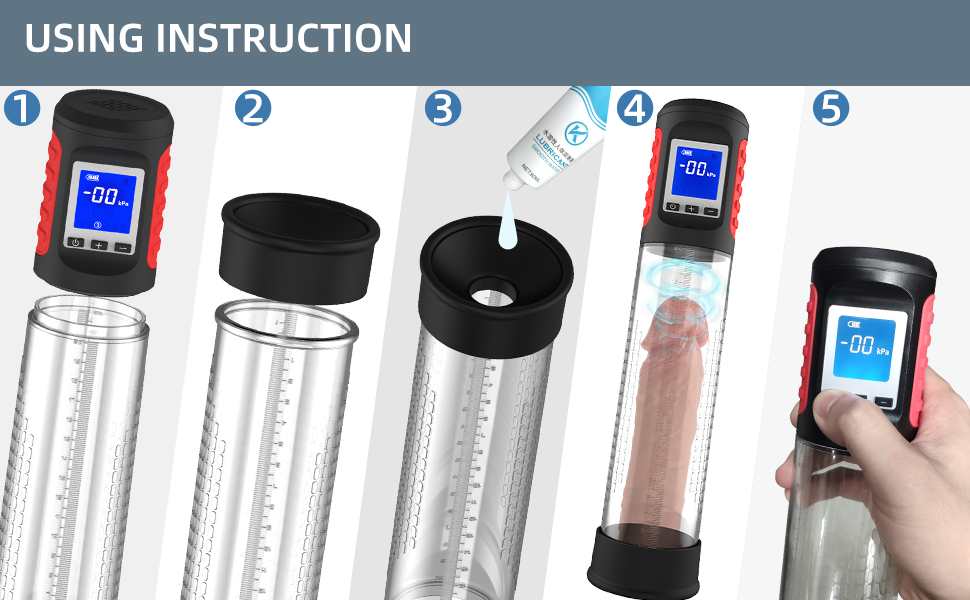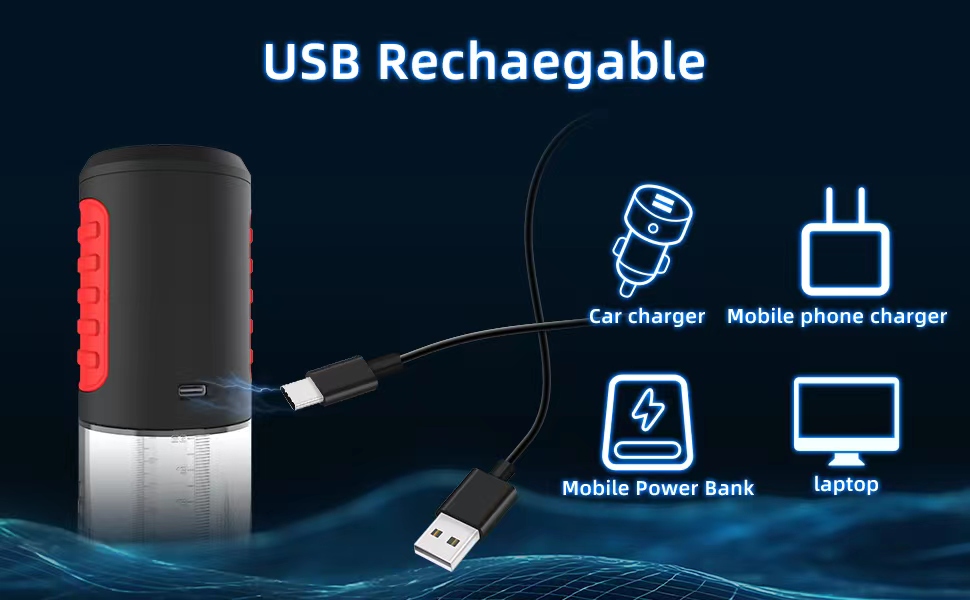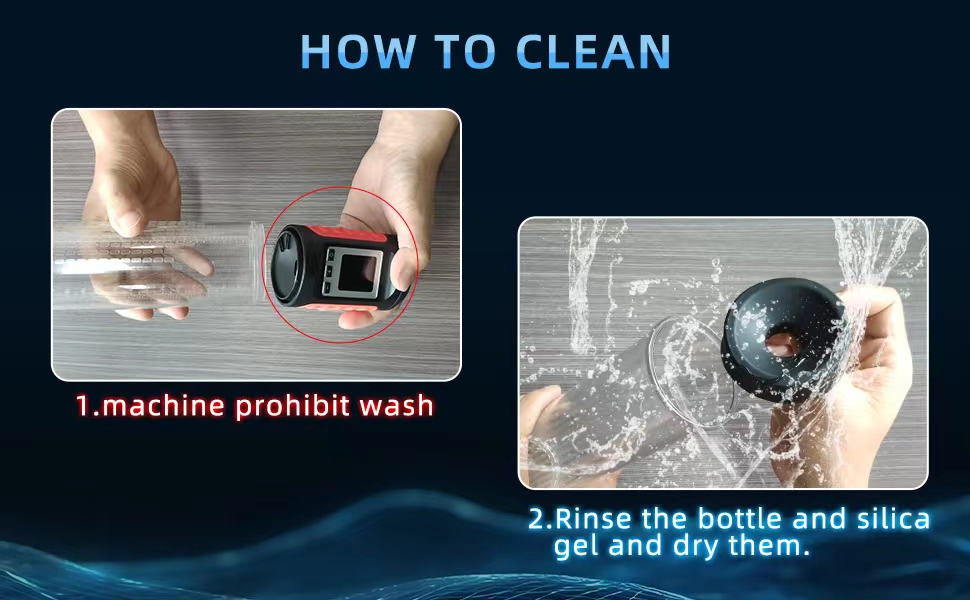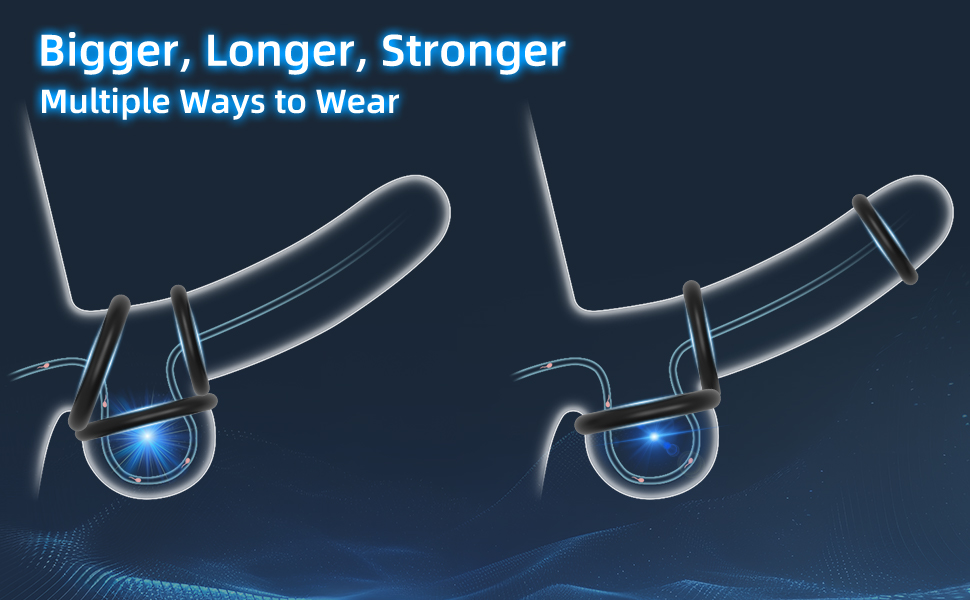 【Penis enlargement】 – rhythmic negative pressure fluctuations make the penis dilate, cause the cavernous blood vessels to dilate, increase blood flow, resulting in the penis gradually lengthening, erection, while helping you maintain a long-lasting hard, its realistic pubic sleeve allows mixing business with fun, enhance self-confidence.
【Prolong erection time】 – When mental stress makes erection difficult, pressure pump is an essential tool for men. It helps to erect and lengthen the penis, making it stronger and more efficient.
【A more scientific experience】 – The hydro penis pump is equipped with an LCD display and a release valve that helps users scientifically track pressure and release it if necessary to prevent injury. Quiet couple sex toys offer privacy (working noise below 45 decibels) and provide strong, sustained suction.
【6 Inhalation intensity】 – The pump has 6 pressure levels that gradually train penile erectile function. Beginners can start with setting 1 and do not directly use the strongest negative pressure. If you're serious about sexual health and are willing to put in the effort, a penis enhancer is the ultimate tool to help you achieve your goals.
【User Guide】 – Simple operation with 3 buttons. First connect the product correctly according to the user manual, and then select the pressure setting. When the installation reaches the required level, the pressure in the cylinder can be released through the valve button. Material and size: The main material of the penis extender is silicone, ABS. With 2 sizes of silicone base ring.