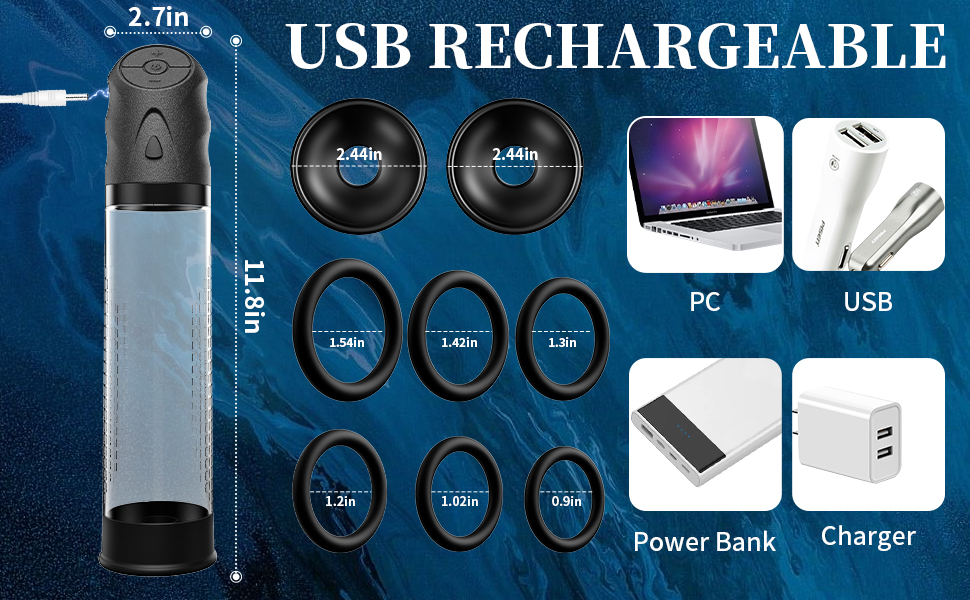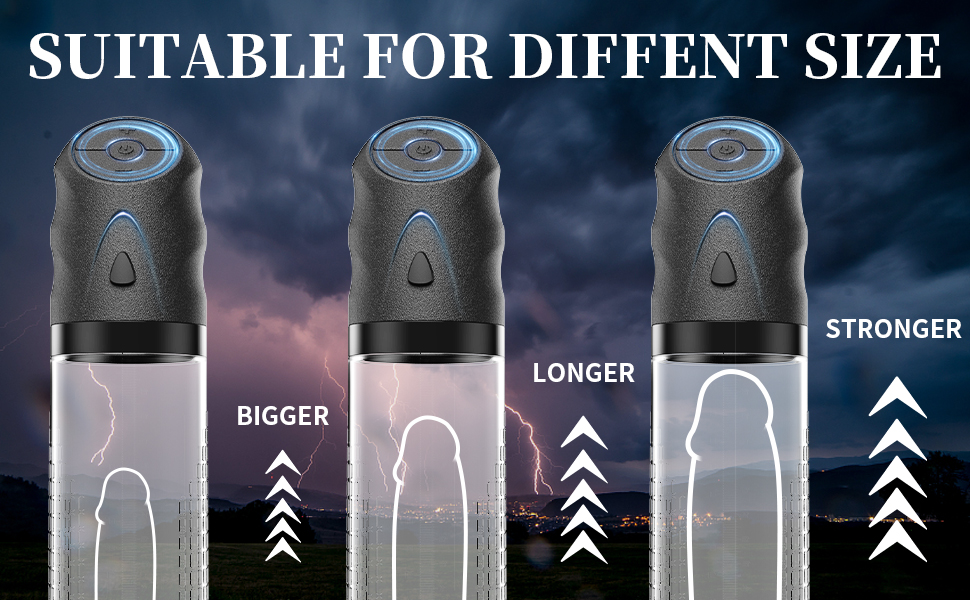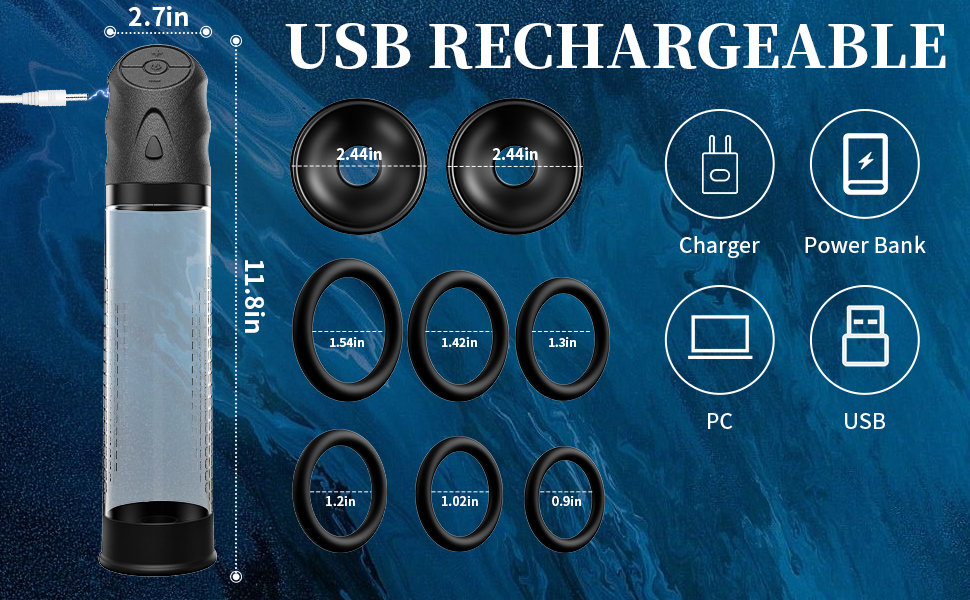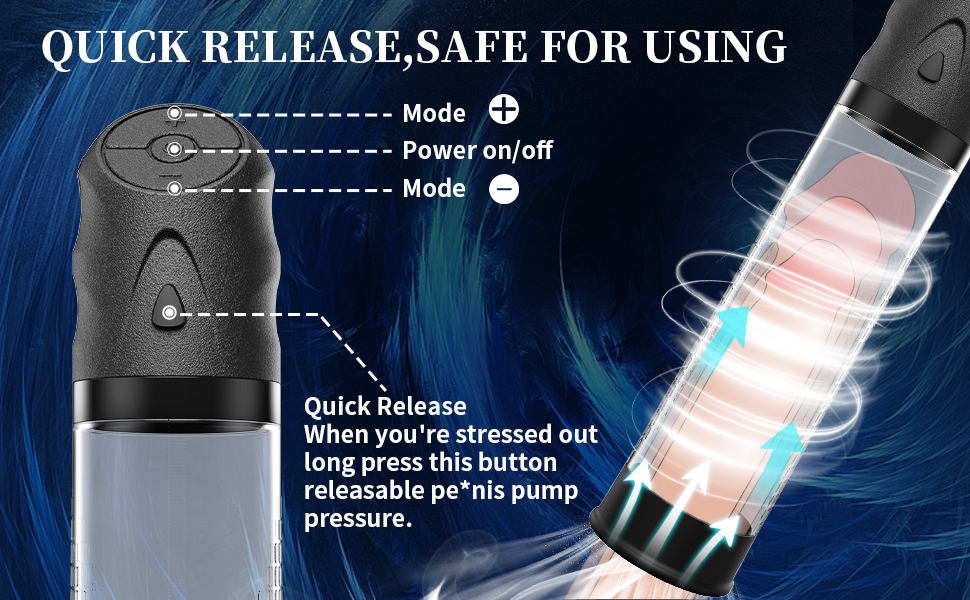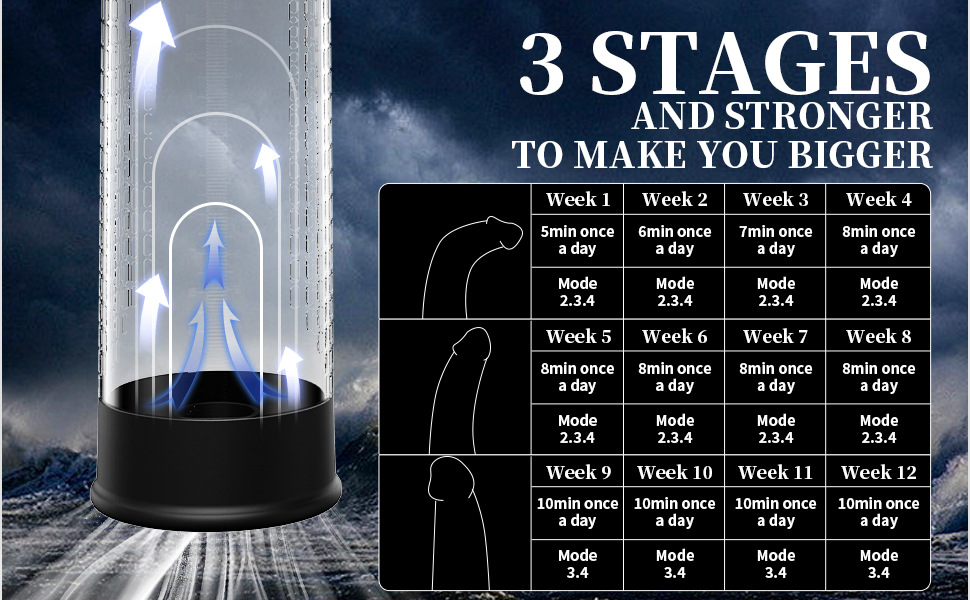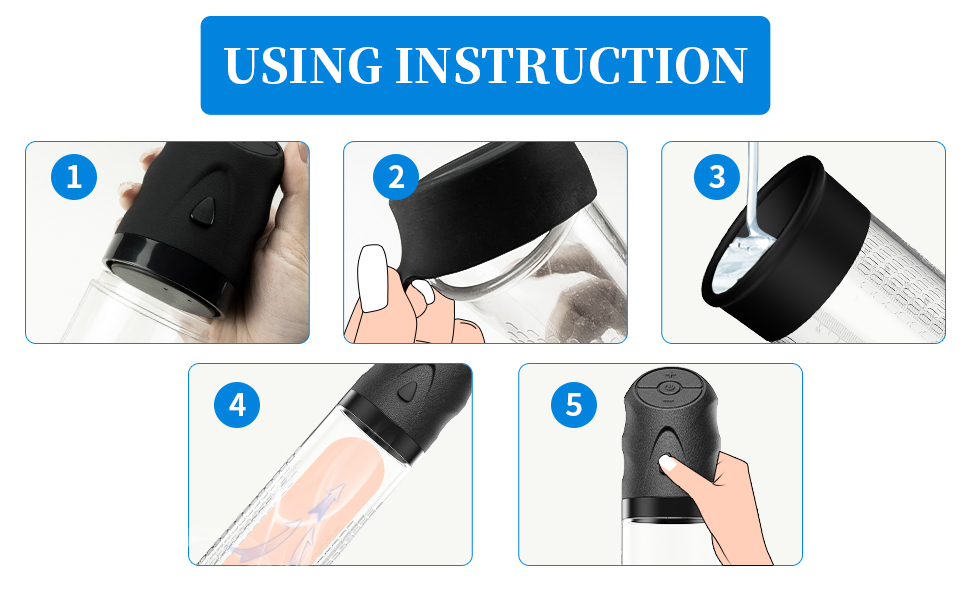 【Safe and Healthy Materials】The clear pennis pump tube is made of durable PET, the soft sleeve is TPE, and the silicone sleeve is all safe for your use.And 2 silicone base rings for replacement.This male sex toy also comes with 6 silicone penis rings of different sizes, which is definitely better value than other products!
【Multiple Powerful Modes for You Choosing】- Electric pump male masturbator has 4 different suction modes. Please choose the appropriate suction level according to your condition.Penis pumps are designed to create a vacuum suction to improve blood flow to penis and glans, which will increase the duration of your erection.With just 10-20 minutes of use every day , this cock pump will help you enlarge pennis size and boost your confidence.
【Ergonomic Handle & one-button Release Valve】The ergonomic handle of penis enlargement pump fits comfortably in your hand, making it easy to adjust air pressure. The one-button release valve ensures your safety and comfort.Soft pocket pussy male vacuum sucking masturbator, the powerful automatic vacuum pump sucks the airflow into the cup, squeezes and expands the inside, and sucks the penis.
【6 Bonus Cock Rings Mens Sex Toys】The penispumps for men vacuum come with 6 silicone penis rings to meet different penis size for stronger and harder.The clear male penis pump tube features precise graduations, so you can easily track your progress during penis enlarge and see the results of your workouts.
【USB charge + Protect Privacy】Rechargeable Penis Enlarger for Men is easy to use and more convenient than manual operation. The male penis pump also comes with a USB charging design for long life. Our Sex toys are in unisex private packaging with no sensitive information.