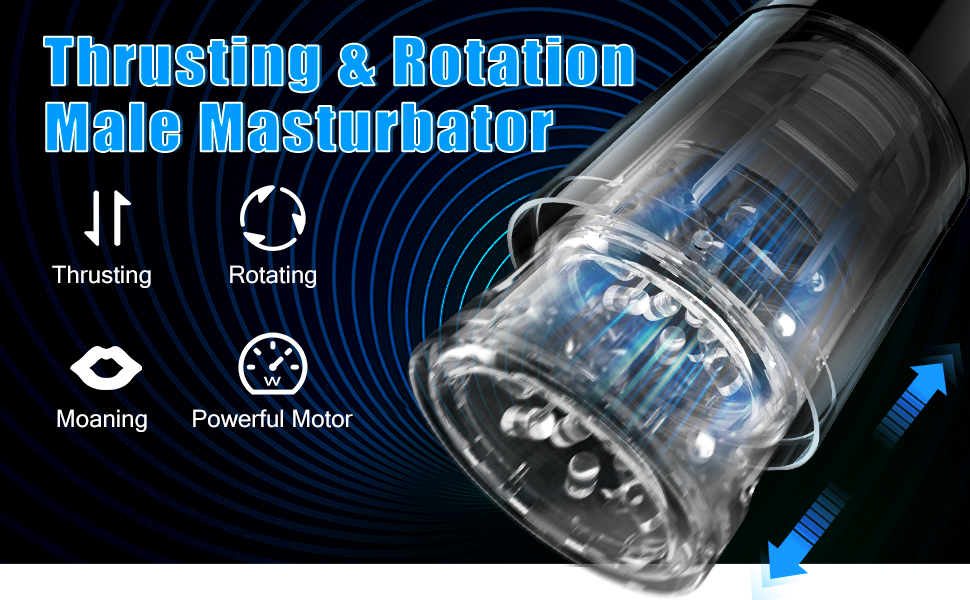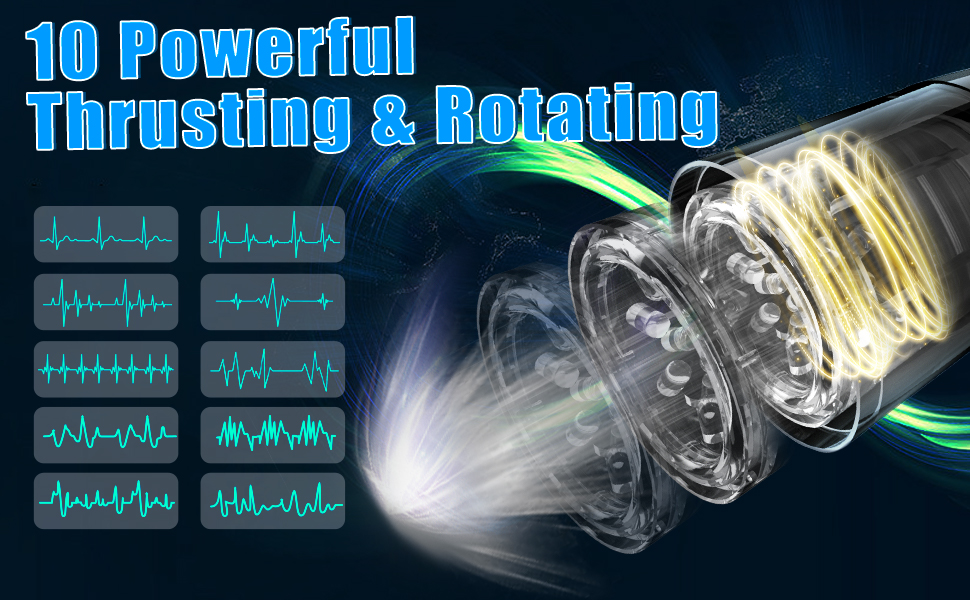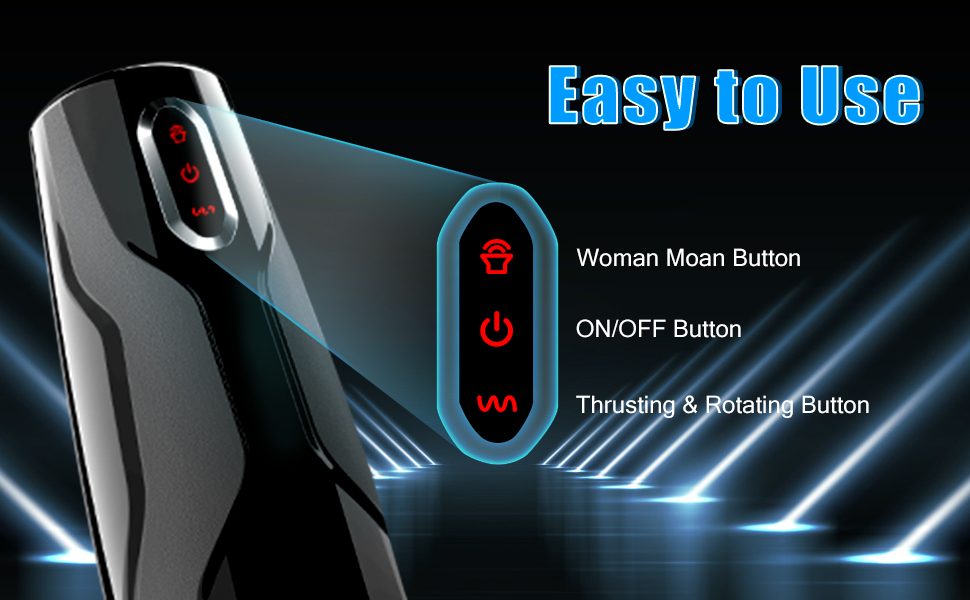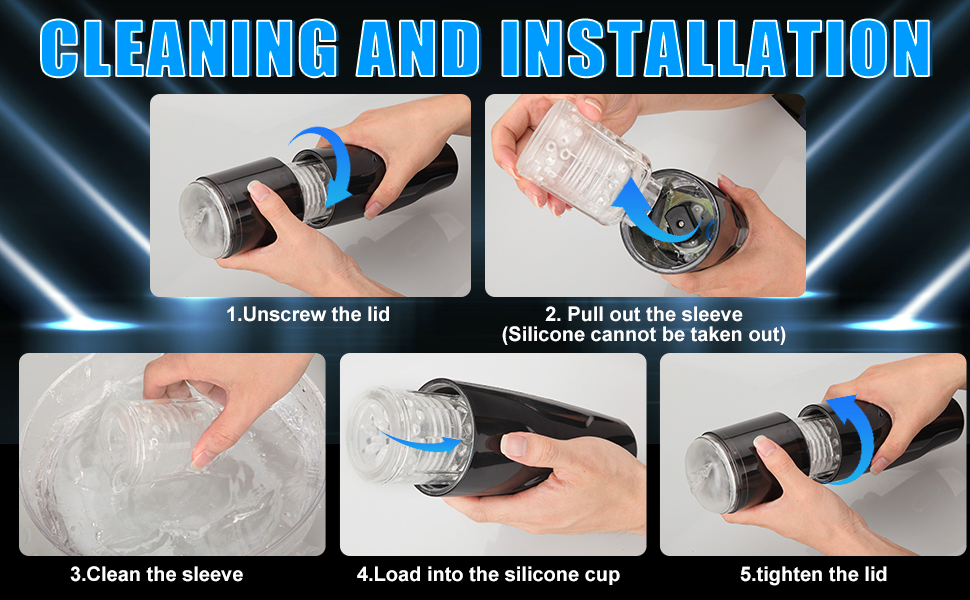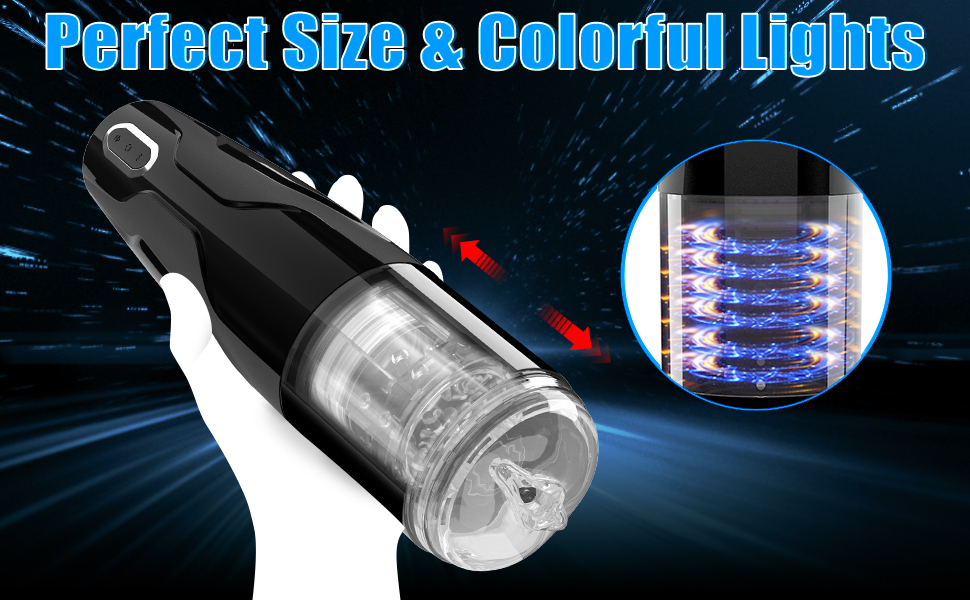 Blowjob Machine With 10 Thrustion & Rotation – Automatic Thrusting rotating. With 10 thrusting & rotation modes, there are different thrusting speed modes and left and right rotation functions to choose from. Equipped with a new super-large motor, it has powerful thrusting and rotation power and will not be stuck.
Soft and Durable TPE Sleeve with Textured Granules – The sleeve of the male masturbator made of durable soft TPE material is lined with textured granules. Realistic 3D design sleeves and channels that replicate the real feel of a woman's mouth and vagina. With an insertable length of 5.2 inches and a 2.4 entry width, the blowjob toy accommodates most sizes and fits almost everyone.
Sexual Moans + Colorful Lights: This Stroker is equipped with sexy moans, which can effectively increase the real feeling when using it (you need to prepare yourself with headphones, no external function). The product also has cool lighting effects, which are visually stimulating. this stroker provides a good user experience in many aspects
Super Power and Long-lasting Battery Life: Equipped with a new generation of super-large motors and large-capacity batteries. It can be used for 60 minutes after charging for 2 hours. The battery is used for a long time, and the product has a good service life.
Easy to Clean & Discreet Packaged: This product adopts a one-step disassembly design, which can be cleaned by simply pulling out the sleeve, which is very convenient. Products with a discreet package to avoid embarrassment when receiving them.