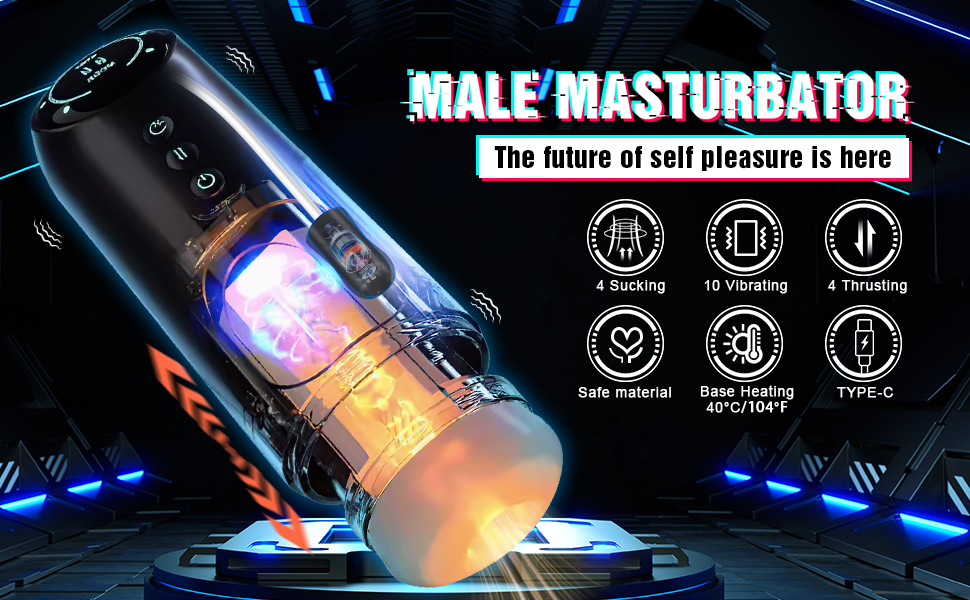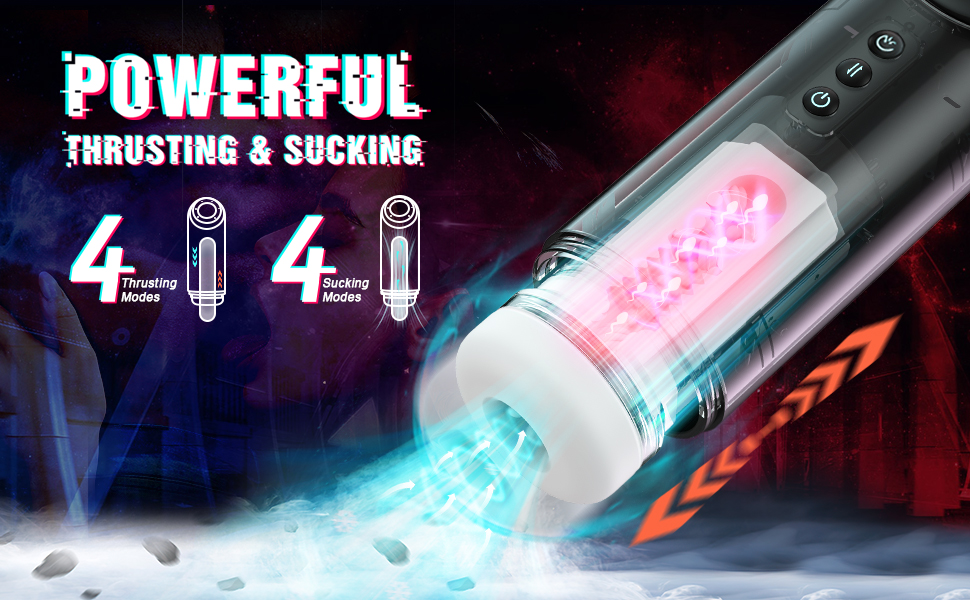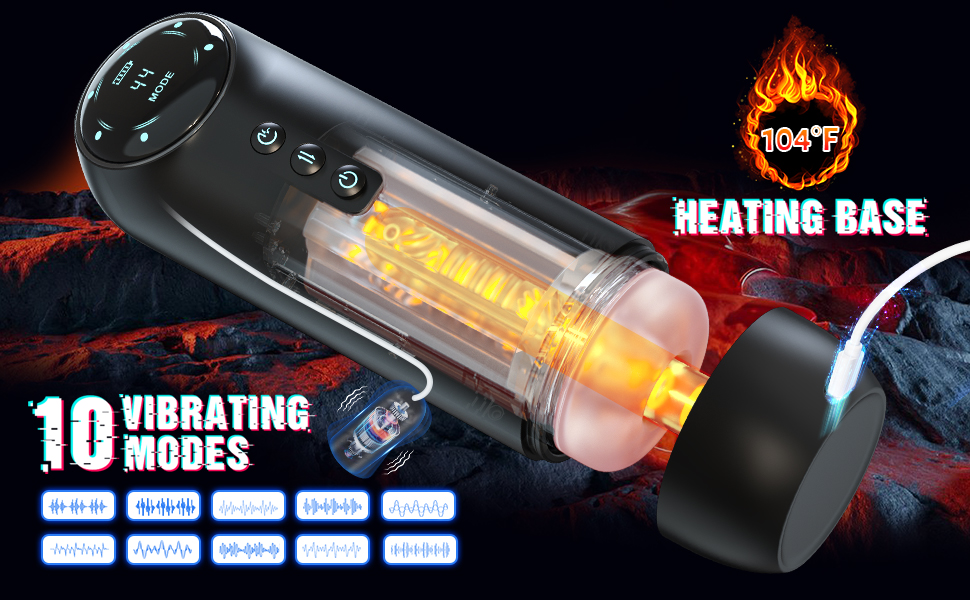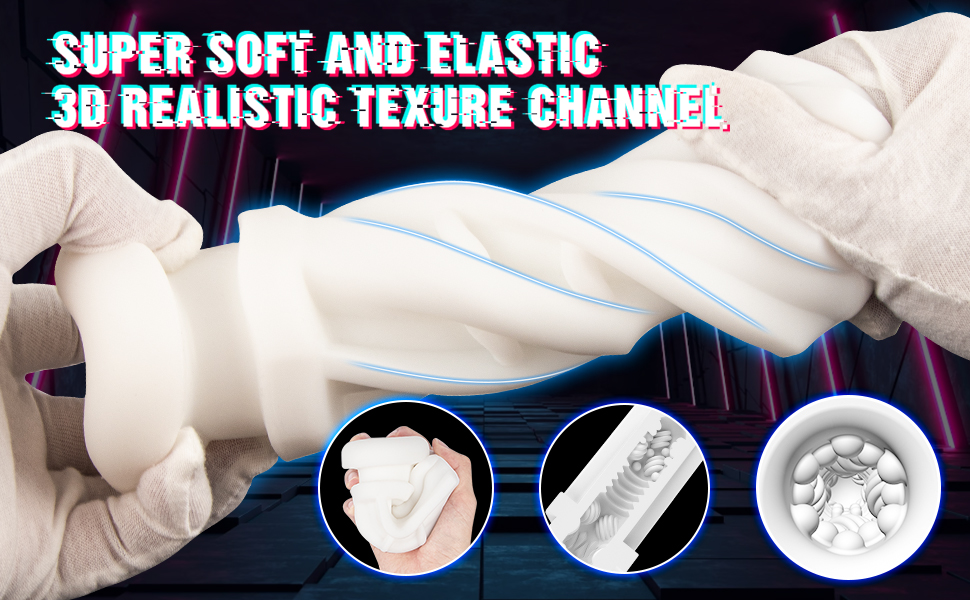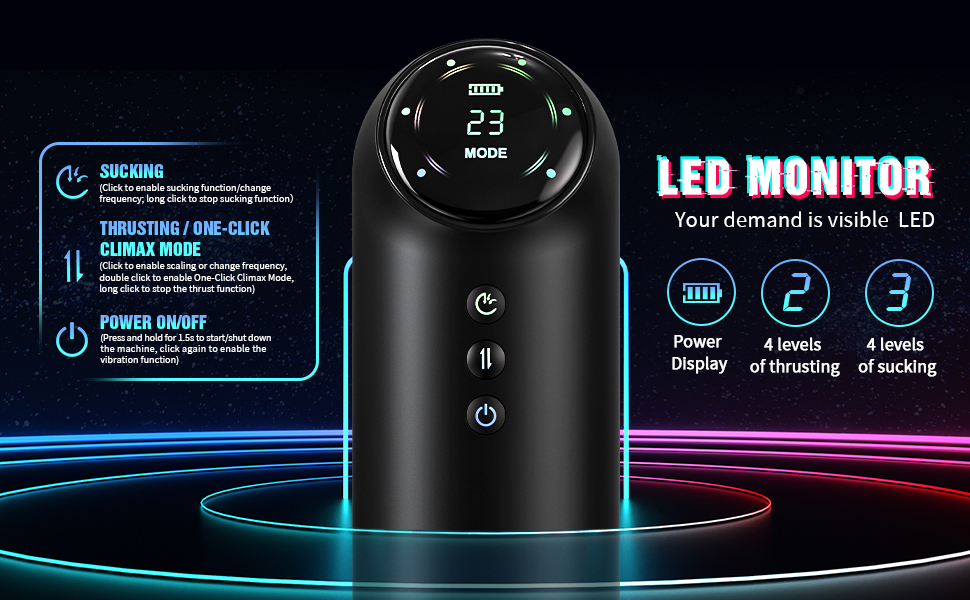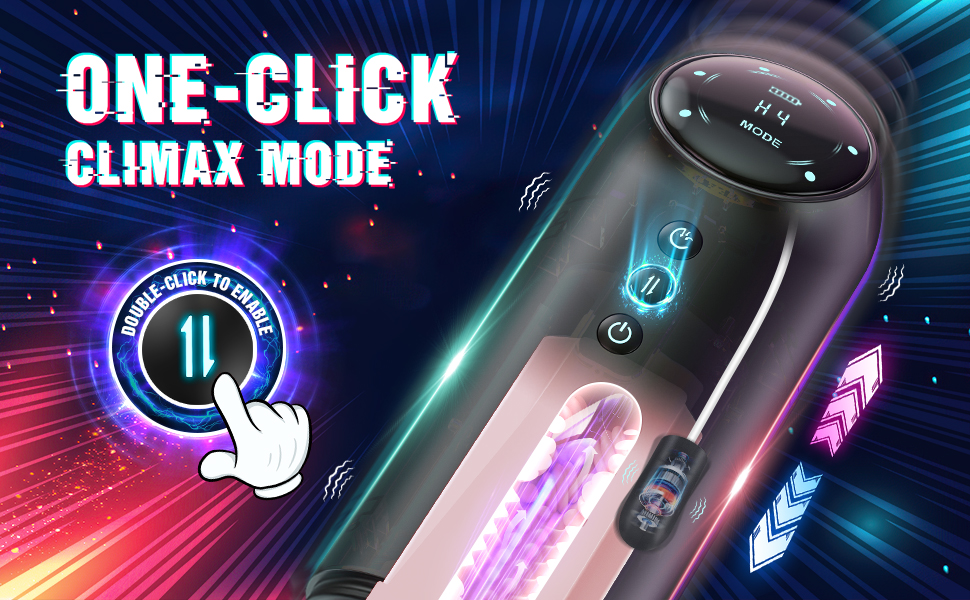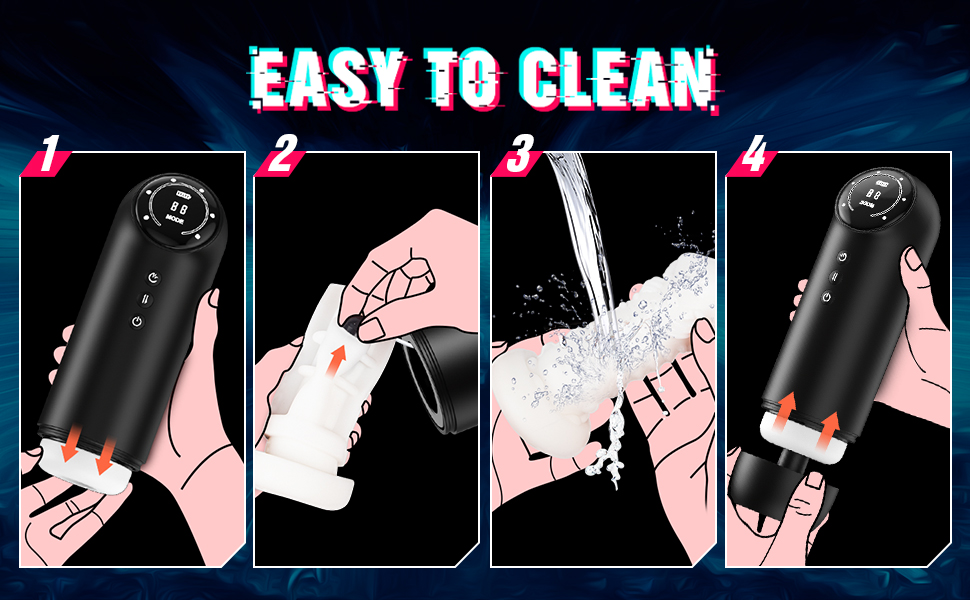 Automatic male masturbation cup is feature-rich and powerful, with independently controllable thrusting, sucking and vibrating functions. 4*4 thrusting and sucking modes, from gentle strokes to toe-curling explosions, allow you to perfect for building up to earth-shattering orgasms. 10 vibration modes, with a bullet built into its real-feel sleeve, the masturbator delivers immersive vibrations up and down your penis. Stroke like a pro.
One-Click Climax Mode: Double-click the thrust button to unlock One-Click Climax Mode. A large 1500 mAh capacity battery provides enough power, paired with water-based lubricants. Full speed ahead, ride the wave, unleash your inner beast. It delivers sensations you never imagined possible and mind-blowing experience. Welcome to a new universe, the automated masturbator lets you live out your wildest fantasies, in real time.
Excellent Blowjob Machine has an LED monitor that clearly displays the current thrusting and sucking levels, long, strong strokes or hard, fast release? With LED monitor, you call the shots. The Machine is also equipped with a heatable base, linking the base with a type-c charging cable and power supply, up to 104℉ in 10 minutes, bringing you the most realistic wrapping experience and no scruples in the cold winter.
Designed for most sizes and lengths, machine puts comfort, control and fantasy at the forefront. Made of soft and skin-friendly excellent TPE material into the liner, realistic with 3D raised particles of texture tunnel, let you feel the front, the center and the edge while playing Central and edge of the different pleasure. The liner is easy to clean, machine itself is not waterproof, you need to take out the liner and remove the bullet vibrator when cleaning.
Thanks to its comfortable, compact design + high value for money + acceptable size and weight + quieter motor than its predecessors, it's perfect for traveling and pleasing your penis anytime, anywhere! We provide 100% discreet packaging and keep your privacy strictly confidential. Passionate service: If you have any questions about your toys, don't hesitate to ask for help. We will provide you with the best solution within 24 hours. It's time to meet your new sexual secret weapon.