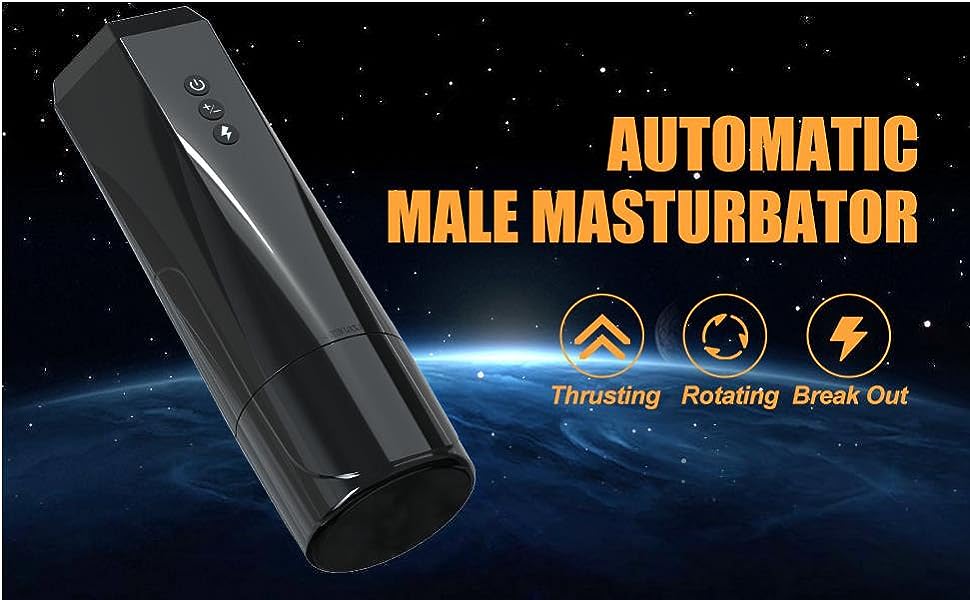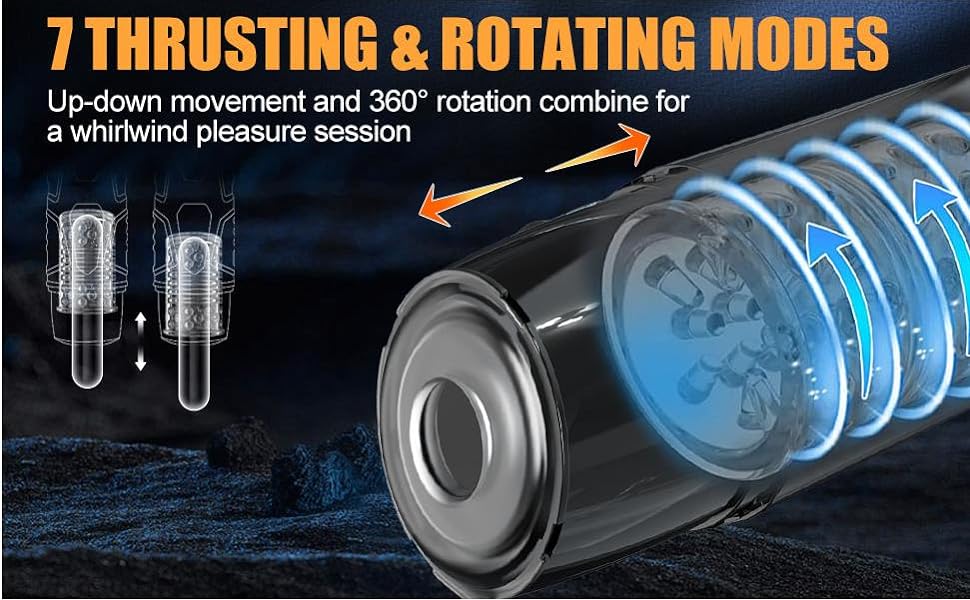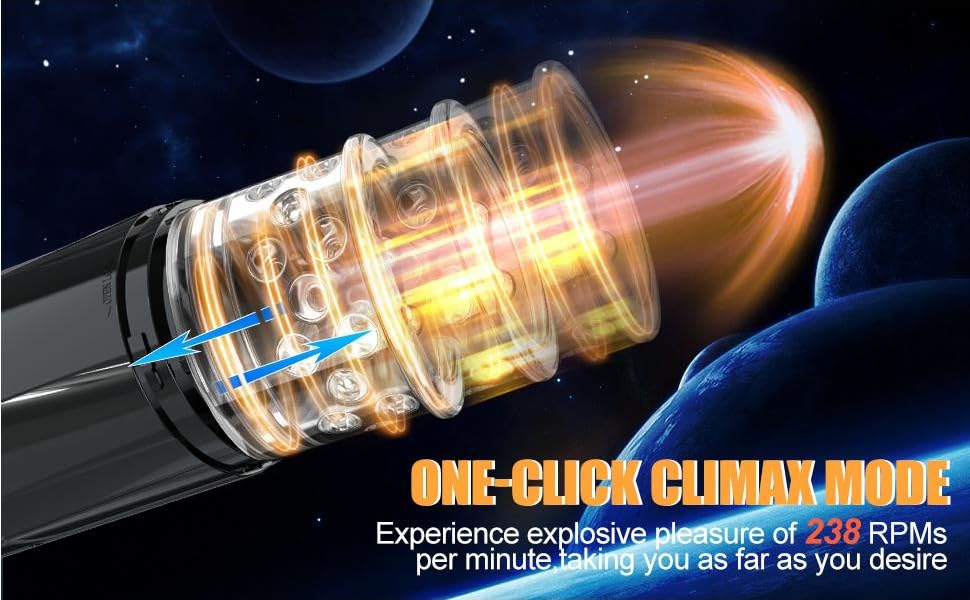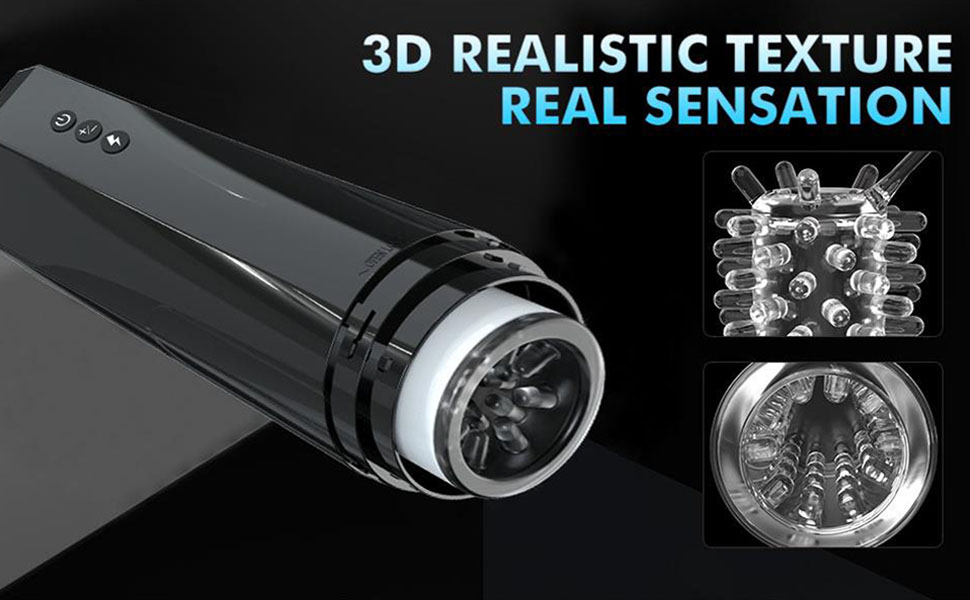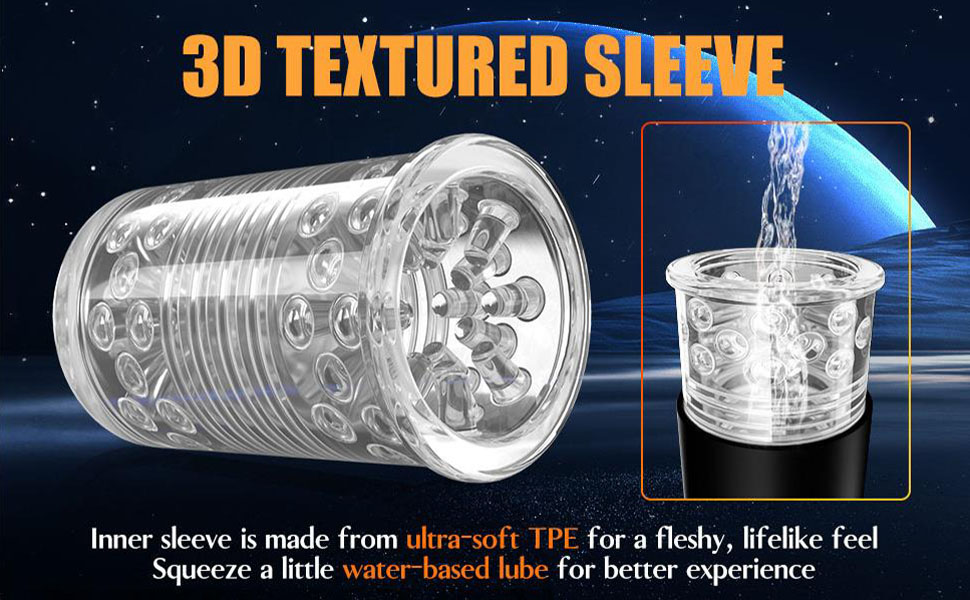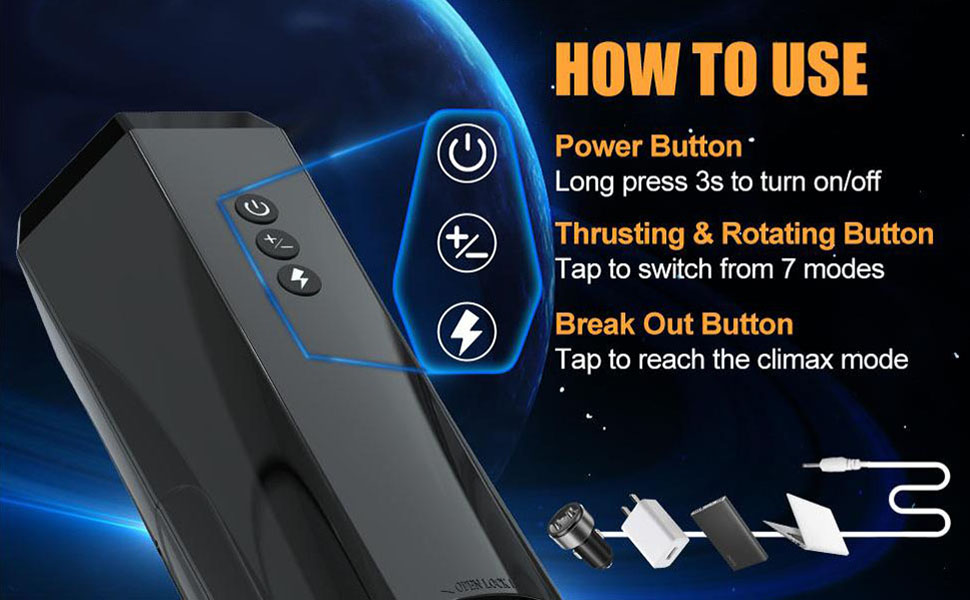 【 7 Modes Telescopic Function and Rotational Massage Function 】 Sex Toys for Men Built-in powerful motor stimulates the penis and offers a combination of rotational and compressive movements. The inside of the masturbator rotates and lifts and lowers at different speeds, from slow to fast, gentle to intense.Masturbator man 1 hour charge, 1.5 hours work. For the best fun, we recommend using with a lubricant. Valentine's Day gift
【The 3D Love Tunnel Masturbator】 Masturbating for men is suitable for most sizes. The 3D pocket pussy made of TPR material is flexible and resistant and has a vaginal silicone look at the entrance. The sex toy has different levels of raised pellets inside for enhanced stimulation, so you feel more comfortable using it. Recommended for use with water-based lubricants for a better experience.
【 With suction cups and hands free 】 Masturbating for men With the adjustable strong suction cups, you can attach the masturbator to almost any smooth surface (including most shower walls, headboards and even wooden furniture).Sex toy for men It can be adjusted at a wide angle of 240° so you can use it in different positions.
【Easy to disassemble and easy to clean】The sex toy for the men masturbator is not waterproof. The TPE inner sleeve of the masturbator is removable, which makes cleaning under running water very easy. We provide discreet neutral packaging for each adult product, and the content of sex toys is not displayed on the outer packaging, so you don't have to worry about revealing your privacy.
The motor of the sex toy for men can work thousands of times per minute, the automatic sex toy for men is powerful. The silicone channel bounces up and down and rotates around a central axis, so you don't have to move it yourself. But if you want to control it with one hand, the non-slip texture on the back of the masturbator is ideal for that.
【 Discreet packaging and after-sales warranty 】 The masturbator with the adjustable is charged via the USB port and can be used for 1.5 hours when fully charged. We offer confidential delivery in neutral, airtight cartons, without sensitive words and no privacy concerns. If you have any questions, please contact us directly. We promise to get back to you within 24-hours.