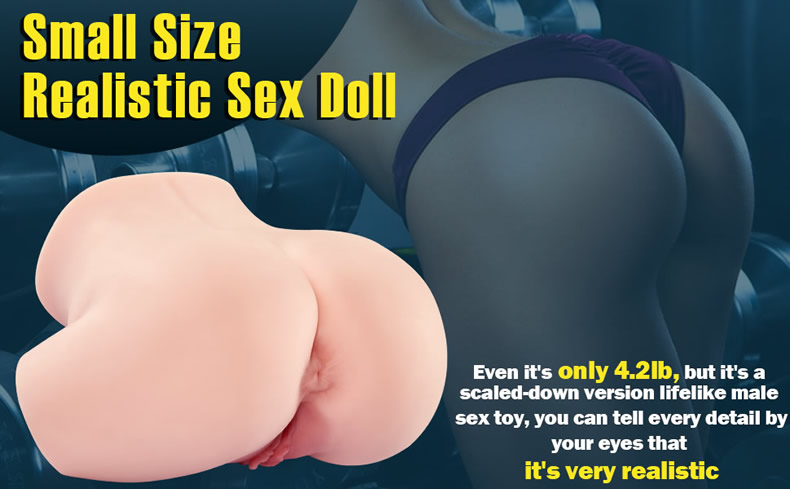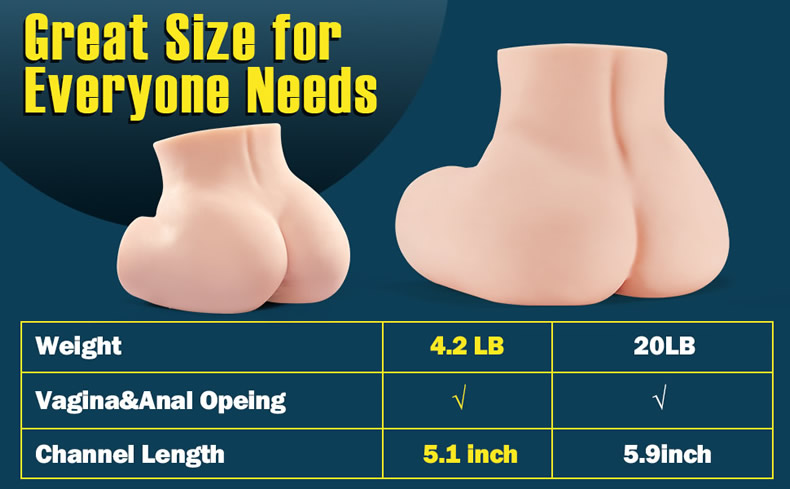 Scale-Down size and lighter weight is much portable.
2 Suggested style: cowgirl style and doggy style for enhanced pleasure.
The fat butts shake when making love with her, making you want to grab it.
Pink pussy and ass with ultra-tight channels for unbelievable pleasure.
The soft and skin-friendly TPE material is worry-free.
Helping you reach the easiest and fastest sex-making, this male masturbator exists in a perfect mating position with alluring openings between the legs fully exposed to you. She looks so delicious that you cannot resist giving her a heavy spank and appreciating her lewd exchange from tender fair skin to luscious rosiness. Expand the tender flesh at the entrance, and you will find her deep appeal. Yes, there are loads of stimuli in humps, wrinkles, folds, ribs……You know how gigantic a stream of pleasure you will embrace. Just abuse her as you wish and feed her with your finishing shot!
Please note: Using the lube for the best experience.