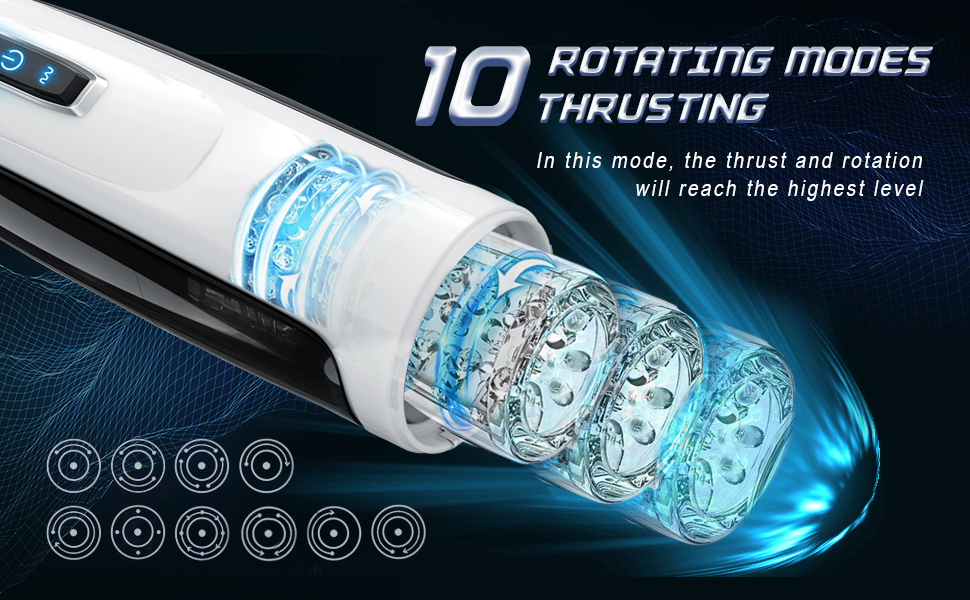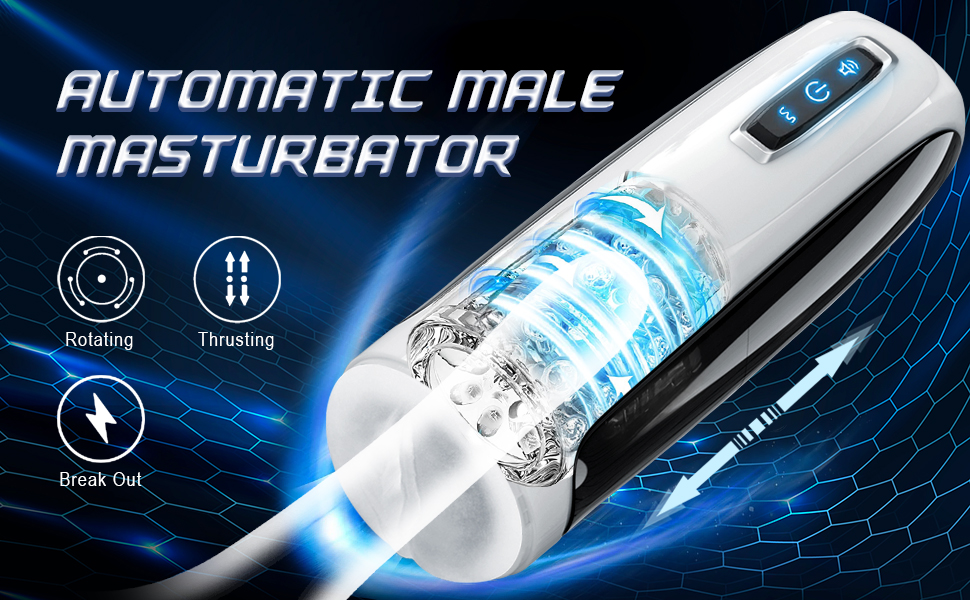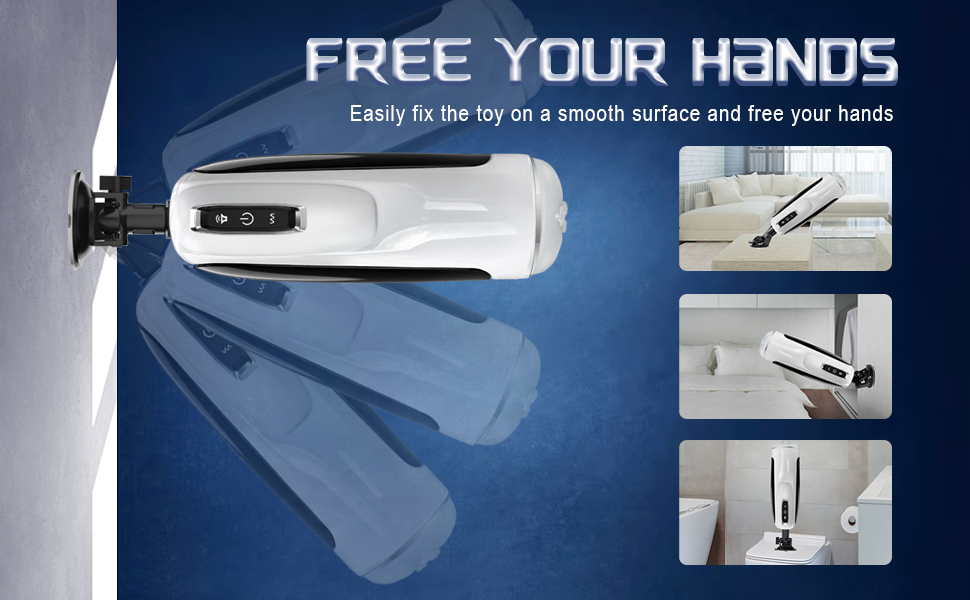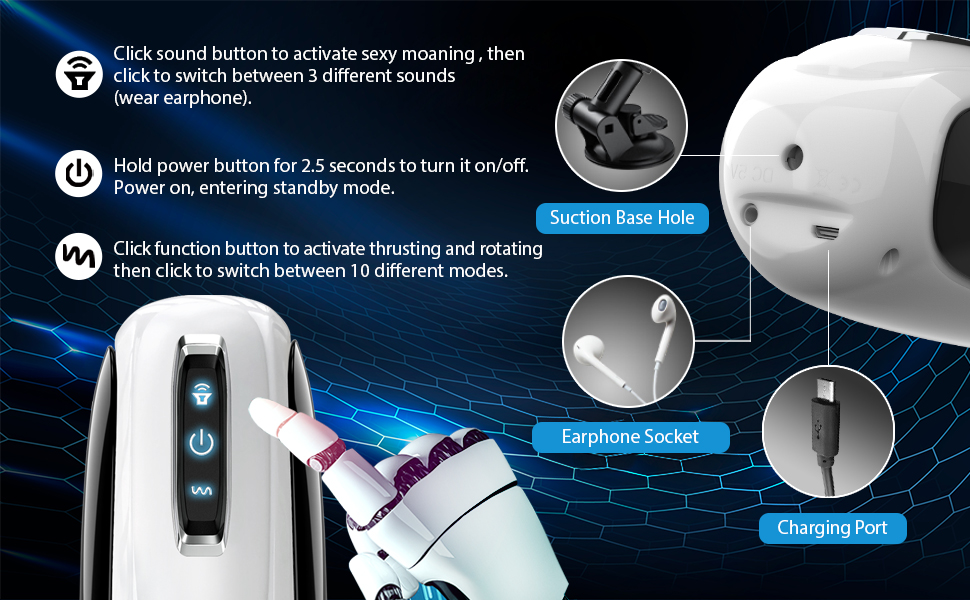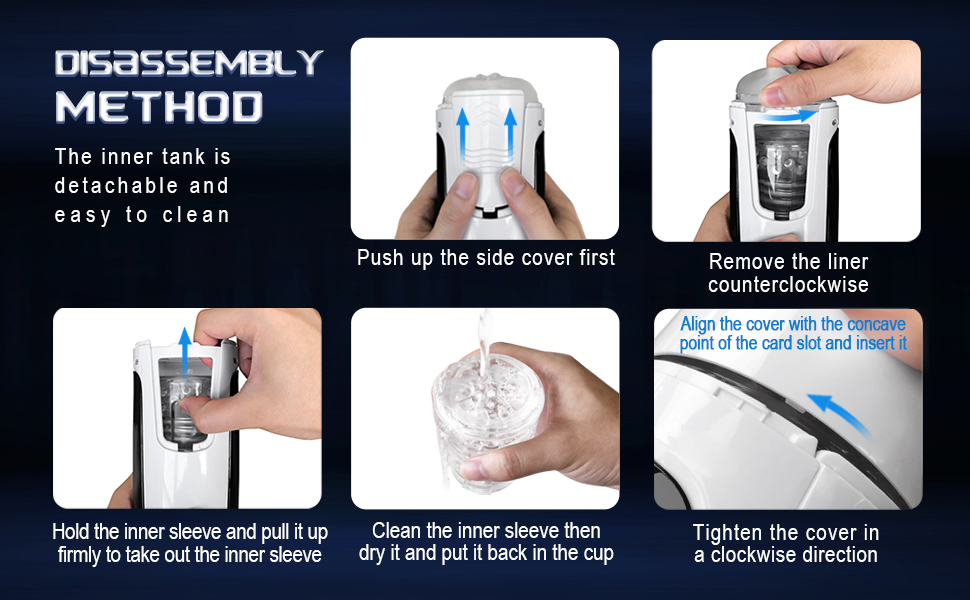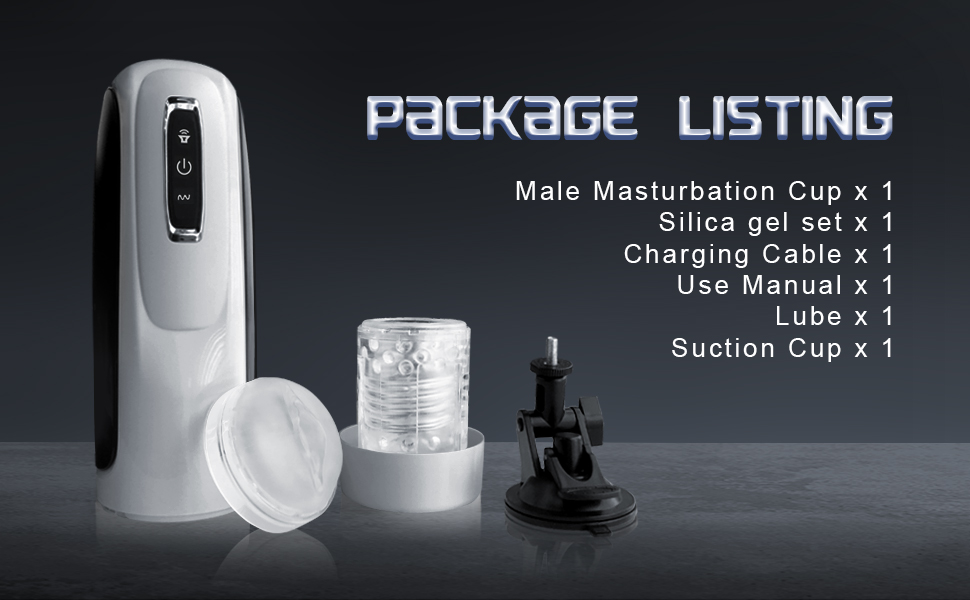 【Male Masturbator with 10 Thrusting & Spinning Modes】Compared with traditional male masturbator stroker that always vibrating, suction or only thrusting singly mechanical repetition stimulate you without mimics the sensations of real sex.Our male masturbators inner high quality rotating motor and exquisite workmanship.this male masturbator toy features 10 modes for thrusting and rotation.The thrusting and rotation combine for a great sensational sexual experience.
【Penis Enlargement Pump】 This blowjob sex machine is for masturbation and training , make your's penis stronger longer lasting erections your penis, which promotes the blood vessels repeated expansion and contraction, thereby creating thicker, longer, and harder erections, great for couples to spice up foreplay or use during sex.
【Realistic Textured & Premium TPE Material】Made with non-toxic and safe TPE,it has a soft and skin-like feeling, no bad smell.The super-stimulating internal crystal elastomers, with long whiskers and angular ridges. provides your penis with a rich layer of friction during use, can enhance the penis stimulation.It has a detachable inner sleeve, can be taken out from the cup and rinsed under running water. Only need wash the inner sleeve of this sex toy is enough.
【Hands free + Seductive Groan Interaction】This male masturbator cup comes with a suction base for hands free. can grab to any smooth hard surface such us bathroom, bedroom and etc. Enjoy it anywhere without using your hands.Plug the earphones into the hole, you can enjoy a masturbation journey accompanied by seductive female moaning.
【USB Rechargeable】This male masturbator cup uses USB charging, 2.5 hours of charge time and it can continuous use 90 minutes. Toys work at less than 35 decibels.If the product is not working, it may be due to insufficient battery power, Please make sure to fully charge it before use. Or replace the charger.
【Discreet Package and 1Year Warranty】Your purchase is comes with discreet packaging and 1-year warranty.. If you are not satisfied with our product, please feel free to CONTACT US. We promise to offer you the perfect after-sales service.
Notes:
1: The mouth of the cup is wide, so when tilting the cup forward, be careful not to let the liquid drip. It is best to use a type of emulsion that is not prone to dripping or has a higher viscosity.
2: The body part is not particularly waterproof, so please avoid getting it wet or thoroughly cleaning it.
3: If there is no sound, it may be due to improperly inserted earphones.
4: If the product is not working, it may be due to insufficient battery power. Please make sure to fully charge it before use.
5: If the suction cup at the bottom detaches during use, you can clean the suction cup bottom and then wipe it dry. It detaches less when used on smooth wall surfaces.