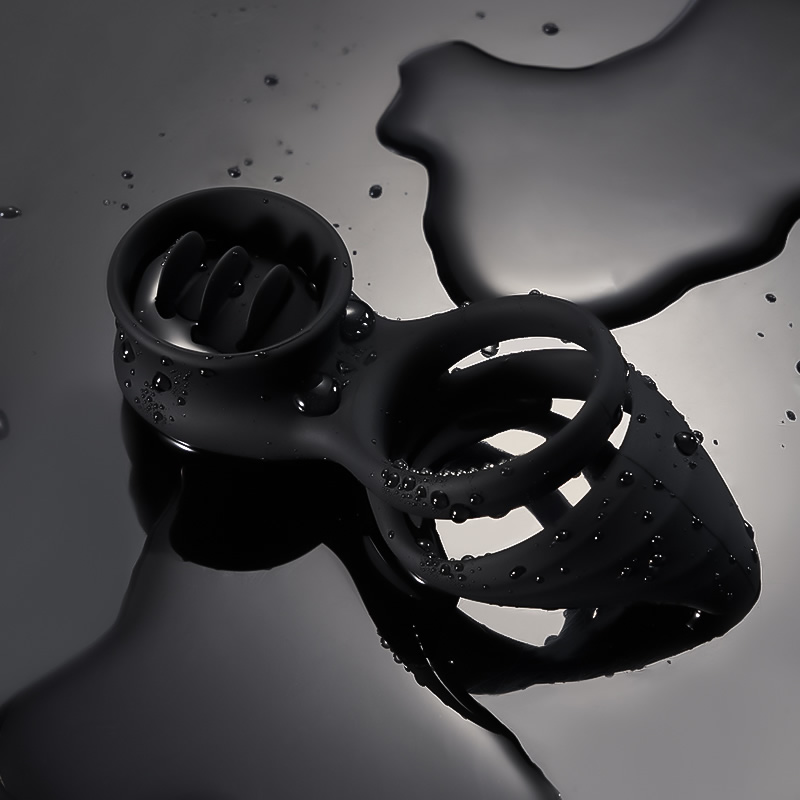 7 vibrations to stimulate the testicles and vulva for solo or couple's play
A double-ring can be secured on your penis, effectively for an extended ejaculation
The little tongue is accompanied by vibrations that allow vigorous licking of the testicles, clitoris, or nipple
Silicone material, easy to stretch. Suitable for most penis sizes
Remote control, suitable for most sex games
This cock ring is beyond your imagination! There are 7 different vibration modes that stimulate your testicles with different intensity and bring you different levels of sexual pleasure. Our cock ring, with 2 stretchable rings, can sit firmly at the base of your penis, no matter what position you use to insert your lover, it can accurately stimulate sensitive spots. Also, two rings can effectively prolong your ejaculation time, giving you more time to flirt. Trust me, the thing that surprises you the most is the little tongue on the cock ring. With a strong vibration, the little tongue licks your testicles with great frequency. Of course, it's also the perfect foreplay aid, stimulating your partner's nipples with the tongue and watching your partner scream. As you insert your partner's vagina, the little tongue can precisely lick her clitoris for extreme stimulation. Convenient remote control operation and USB charging function, so that you can enjoy anytime.
This cock ring, designed by KINKLOVE, can satisfy your many fantasies and requirements. Long-term use of cock ring, can effectively prolong ejaculation design, help erection.
My friend, you deserve more exciting sex experience, trust us, buy to try!