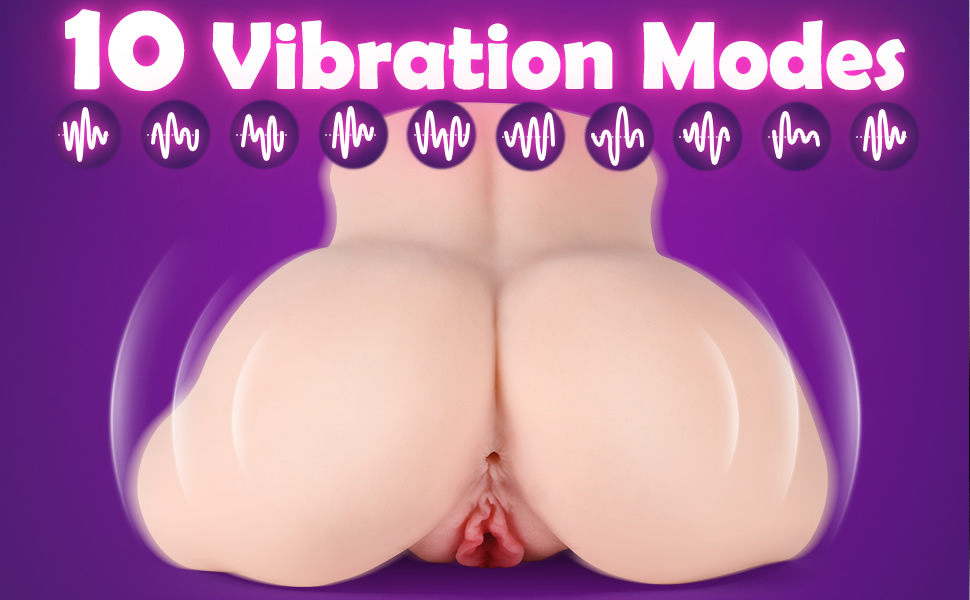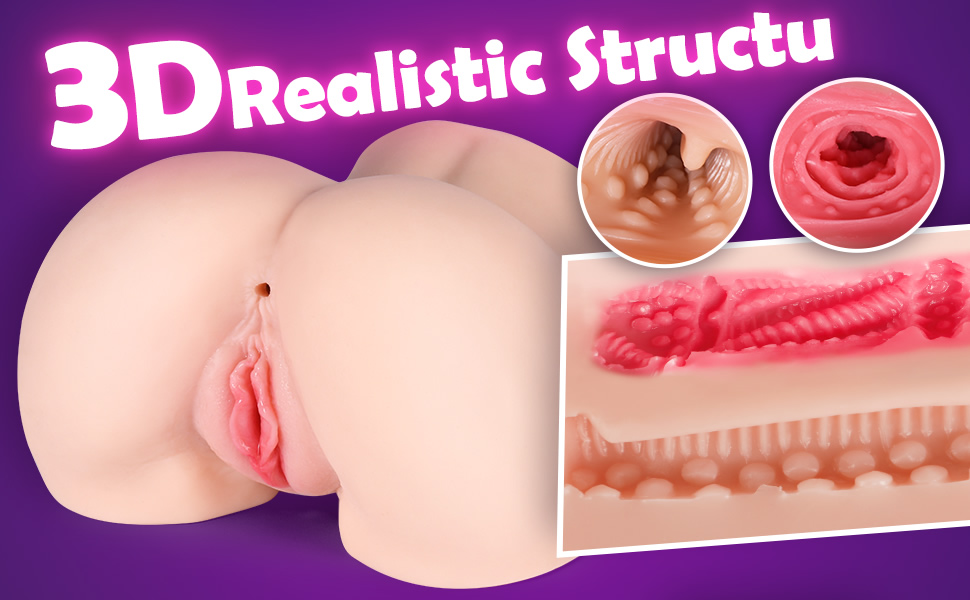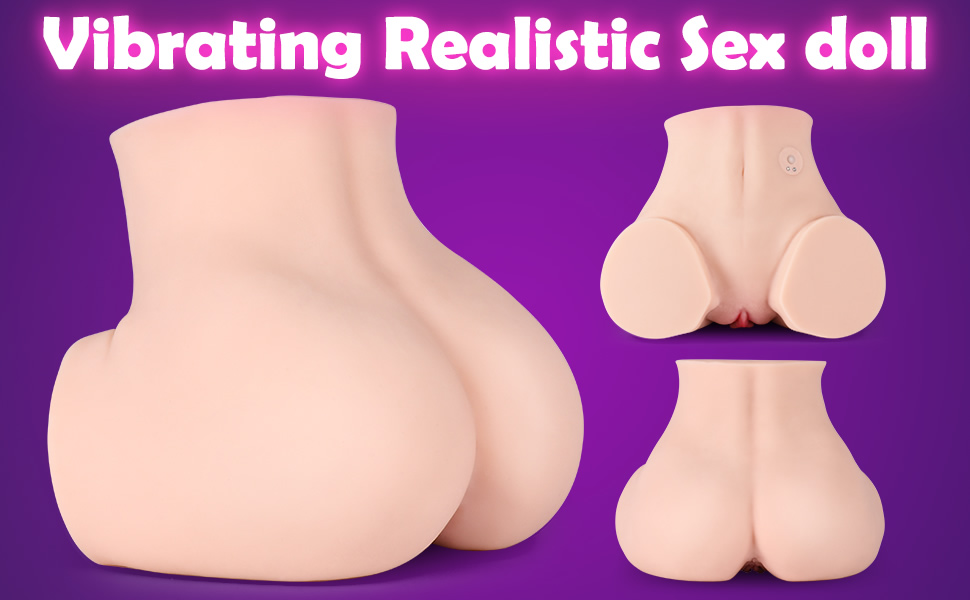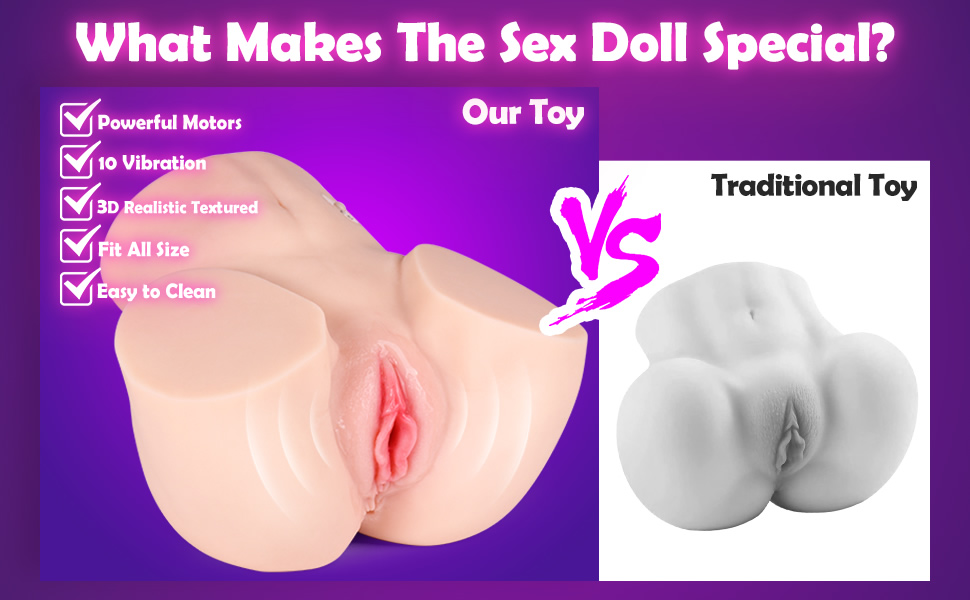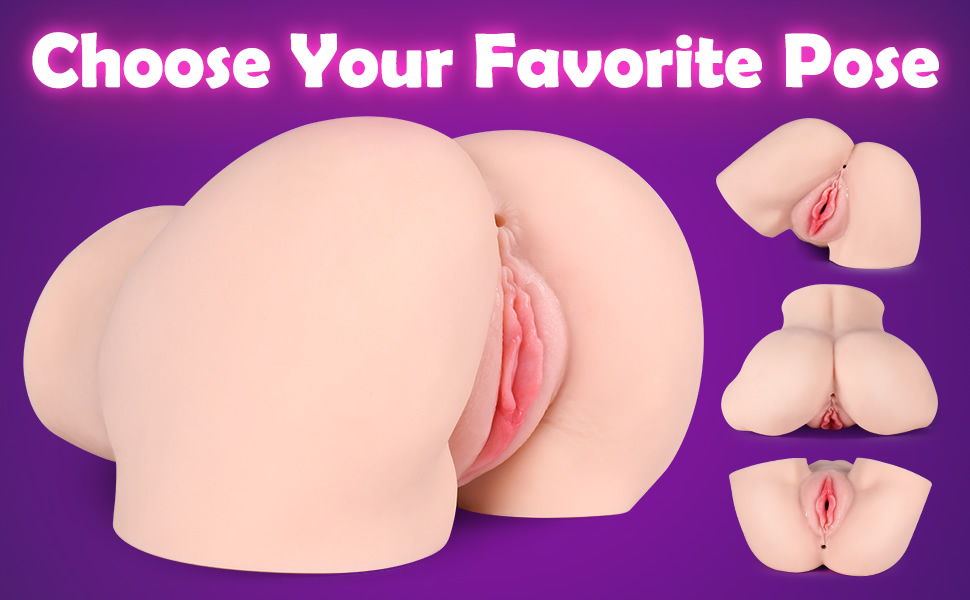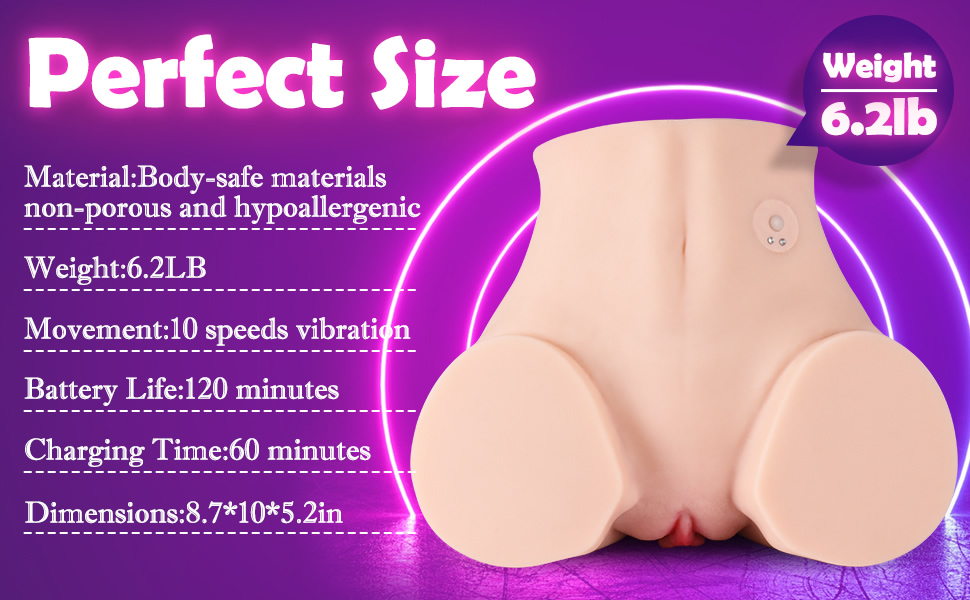 Life-Sized Male Masturbator: Vibrating sex doll has perfect size: Weight 6.2 LB, length 10 In, width 8.7 In, high 5.2 In; Dual Tunnel Length 6.3 In. Unlike palm-sized dolls, this sex doll has a large size and weight. TPR has become more popular because it is easier to sculpt. Sex doll sculptors have created fun and realistic models for this sex doll.
Sex Doll with 10 Vibration Mode: Deep, rumbling motors for mind-blowing sensation. Envelop all of the penis in rumbling vibration. From gentle to powerful, the motors deliver thrilling vibrations to the tip of the nerve. Its powful motors bounce vibration off of each other, for a light suction feeling. No need to thrust, squeeze, or stroke: just enjoy it, hands-free.
Premium Soft Flexible Material: Body-safe materials, non-porous and hypoallergenic. This pocket pussy ass is made from high-quality TPR material, which is soft, skin-friendly, and has no bad smell that feels as smooth as the skin.
Easy to clean & 100% Waterproof: The sex toys for men realistic are also super easy to clean and maintain. Simply run some water through the holes, shaking or squeezing out the water inside the doll. Dry carefully with a soft cloth, then air dry and sprinkle baby powder on the surface to prevent the skin from getting sticky and facilitate the next use.
Quiet and Discreet: Male sex toys feature a single-motor design that powers vibrating, benefiting from a structural design the product is less noisy. All our adult sex toys will ship in a discreet package and you don't need to worry about your neighbour knowing what's in it. Please contact us for free if you have any problems with this blowjob sex toy. We have a professional service team waiting to serve you for 24 hours.