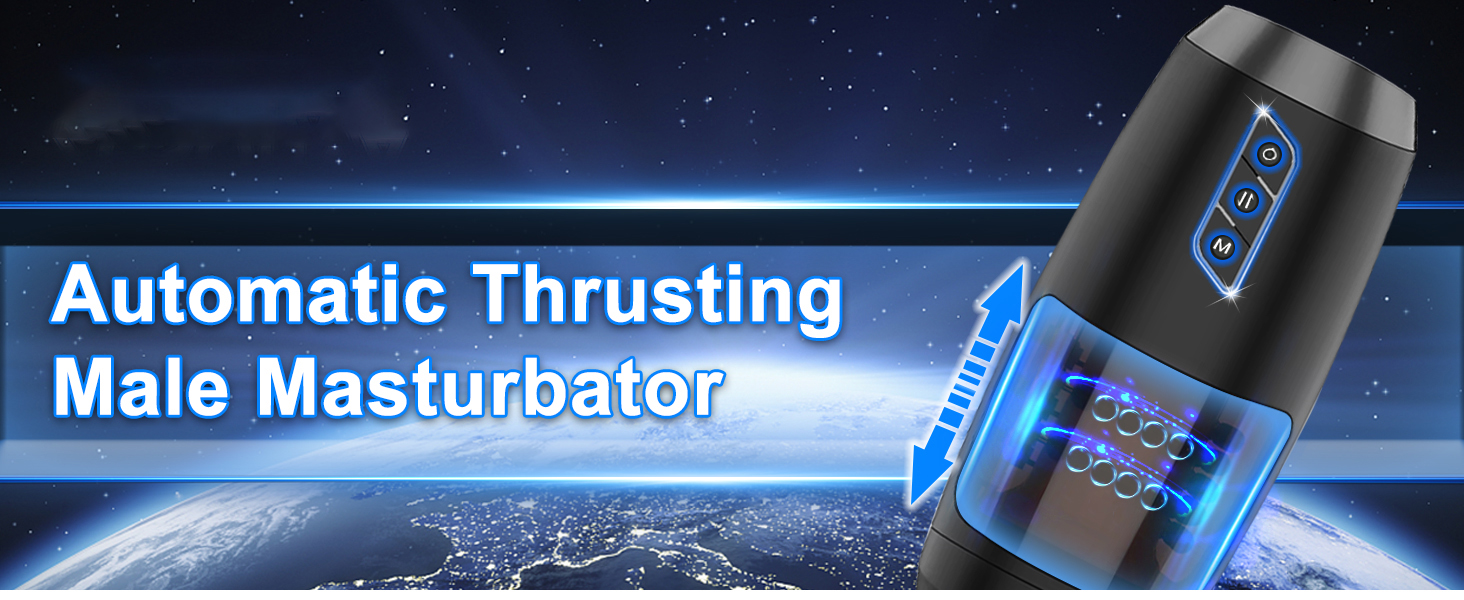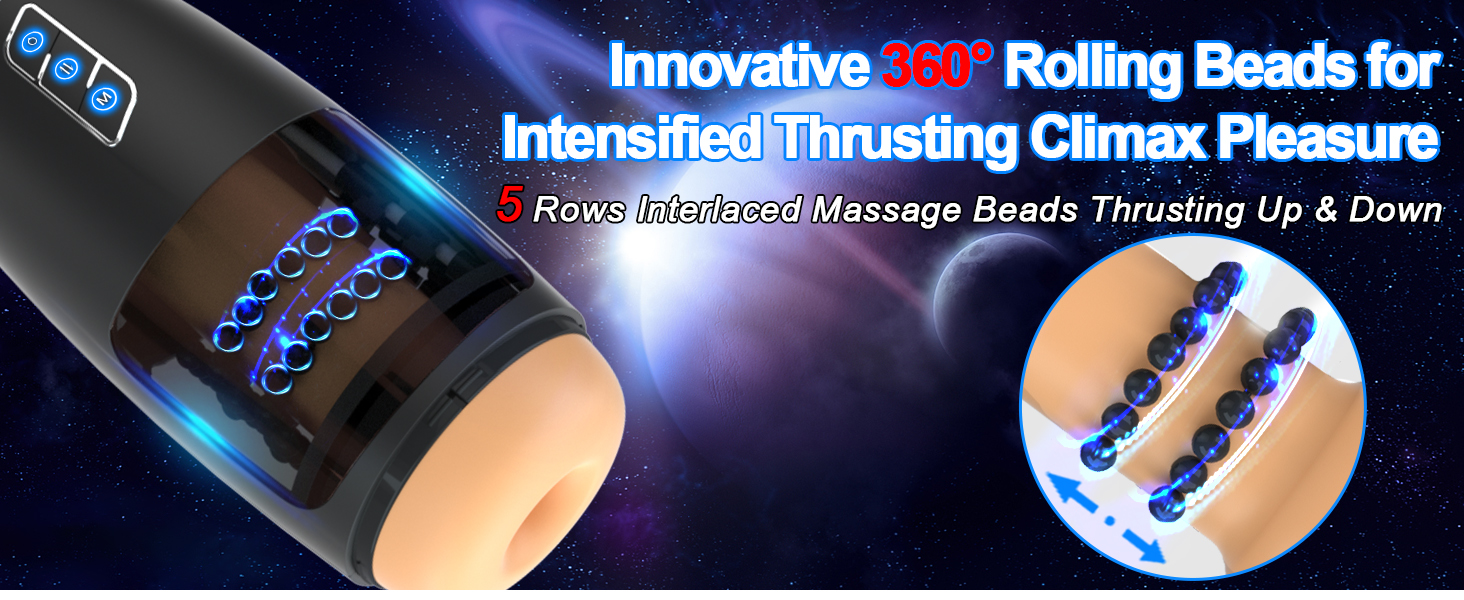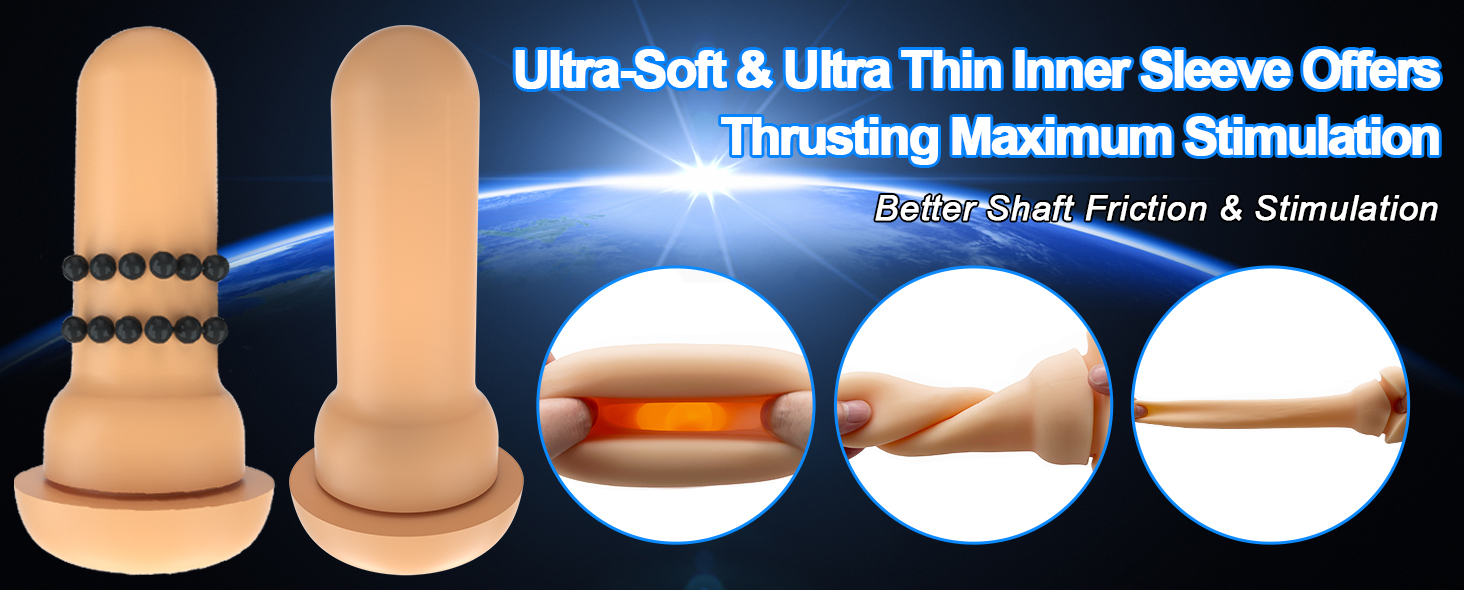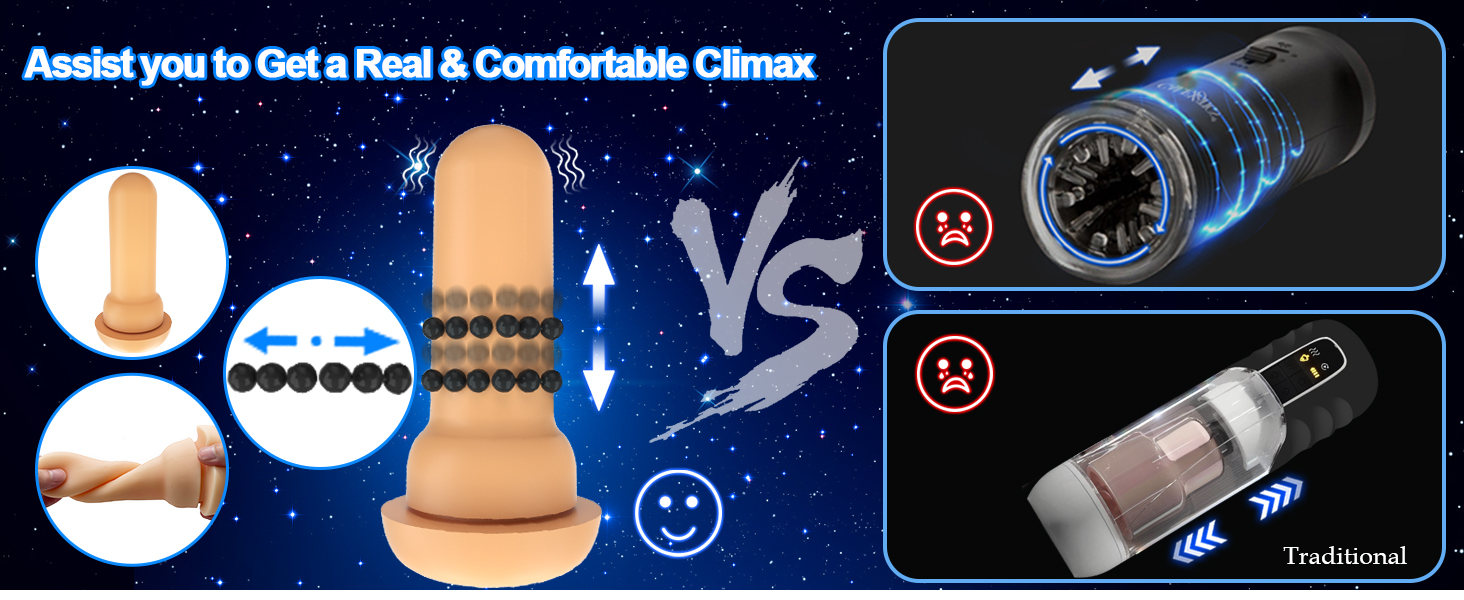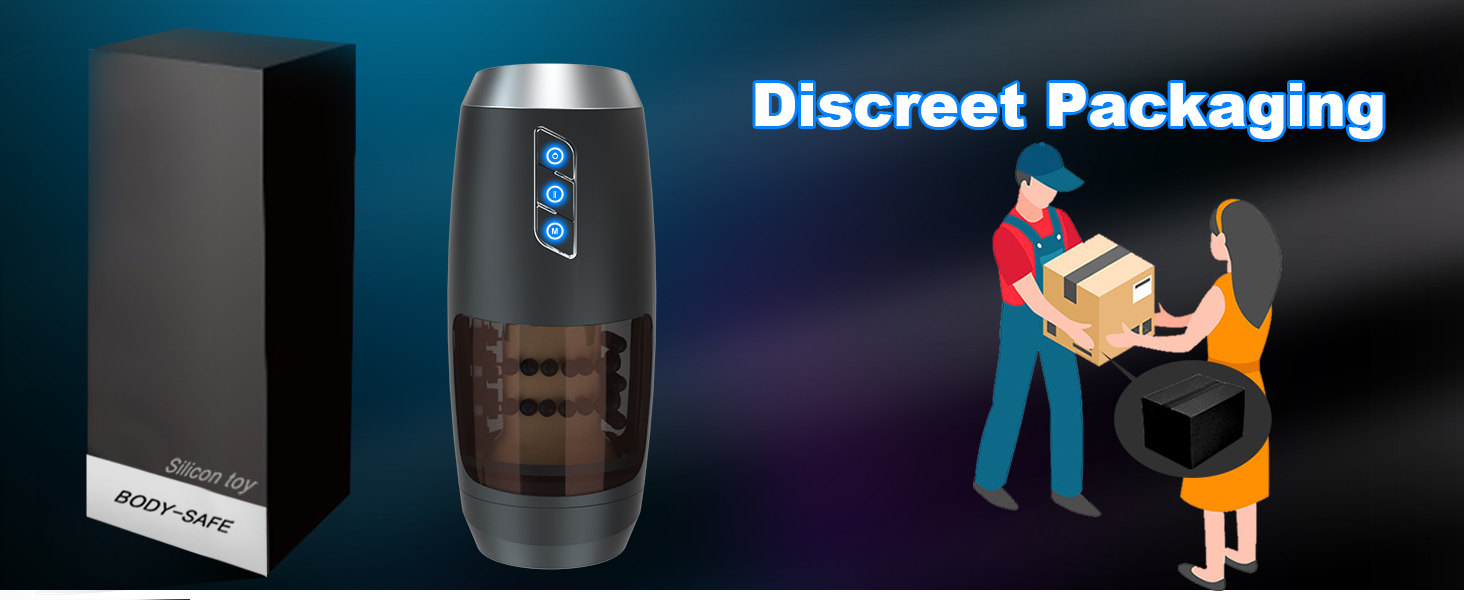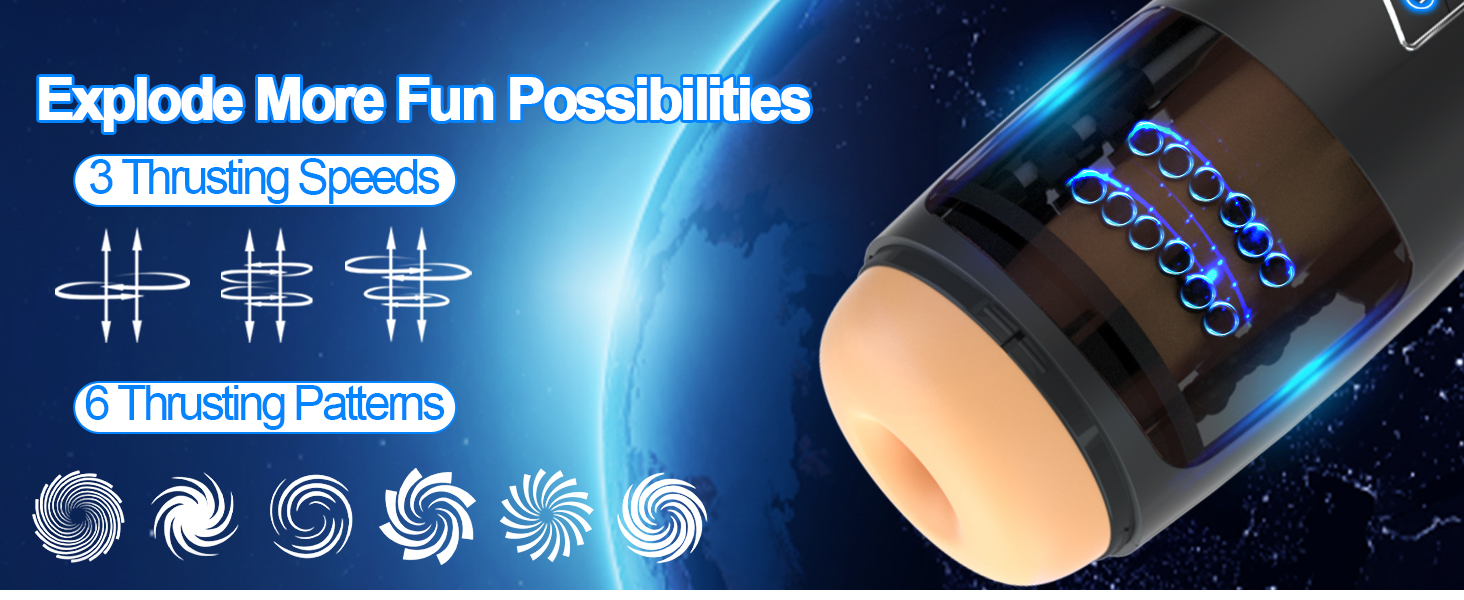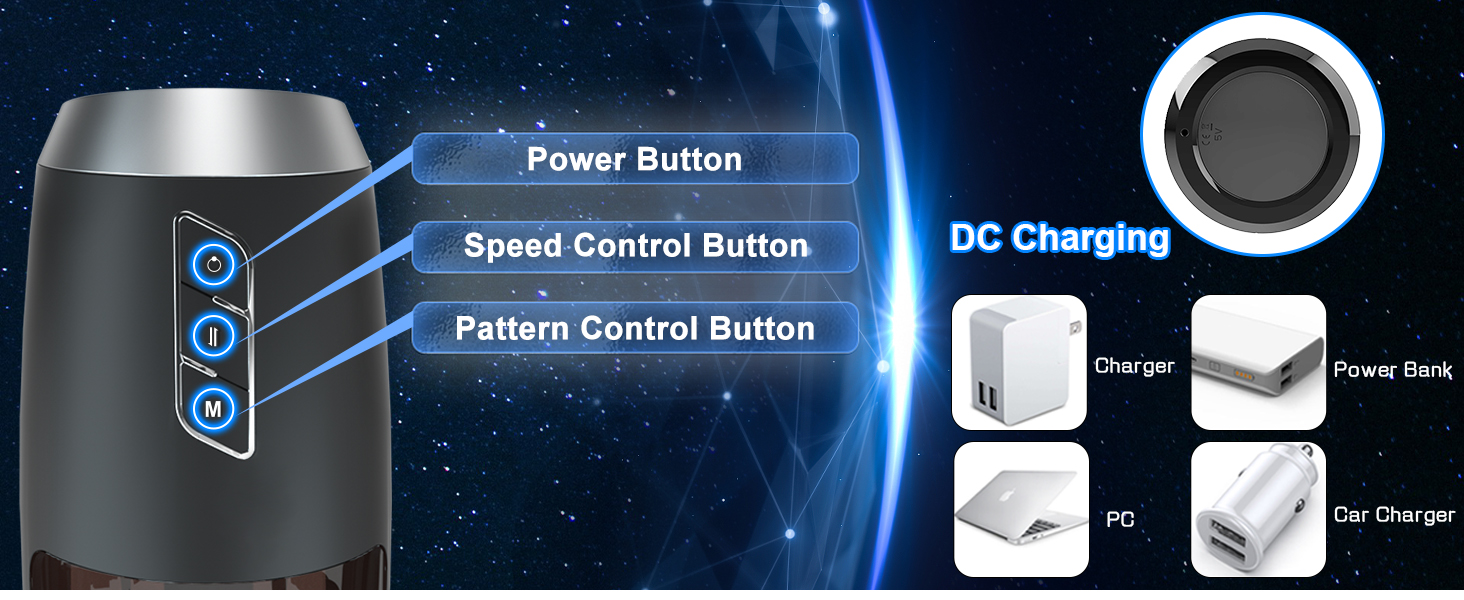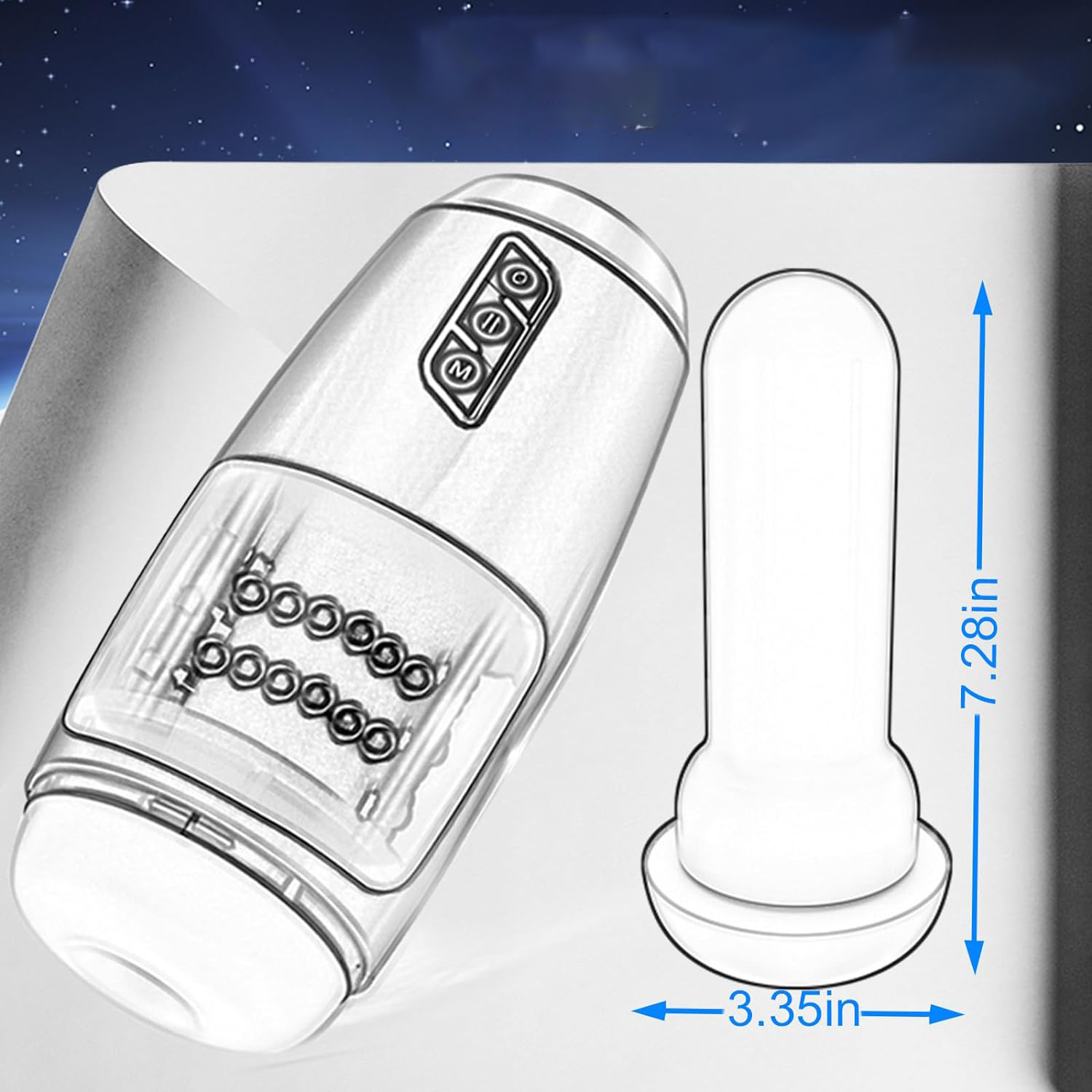 ❤【Innovative 360°Rolling Beads for Intensified Thrusting Climax Pleasure】- Each massage bead rotates 360°on its own while thrusting up and down. 5 rows of 50 non-jamming massage beads let you experience new levels of intensified stroking climax pleasure. Together with powerful thrusting up and down movement, the rolling beads inside can arouse more excitement & pleasure during piston thrusting.
❤【Ultra-Soft & Ultra-Thin Inner Sleeve Offers Maximum Thrusting Stimulation】-Different from other male stroker with thick inner sleeves, our powerful thrusting blowjob sex machine adopts ultra-stretchy materials and has an ultra-soft and thin sleeve, allowing each thrust to massage your shaft at zero distance mostly. With up to 300 thrusts per minute and a thrusting distance of 4cm, its automatic up-down thrusting movements can take men to the next level of masturbation pleasure.
❤【"V"Shaped Semi-Open Embracing Design & Interlaced Loops for Best Squeezable Feelings】- Carefully designed for most lengths and girths and engineered "V" shaped interlaced loops to guarantee your enjoyment and amazing squeezable feelings. This first-ever male masturbator has been created by KINKY to meet all your needs and ensure a satisfying experience.
❤【3 Thrusting Speeds & 6 Thrusting Patterns- Explore More Fun Possibilities】-This sex toys for men has 6 elaborately designed thrusting patterns and 3 thrusting speeds. Its versatility allows you to explore a range of pleasures from gentle teasing to hardcore stimulation. Go for a fast release in no time or experience edging for a longer period of time until you can't hold back your climax anymore!
❤【Unique Disassembly Technology】-Say goodbye to using tissues (or a dirty sock) to clean up after masturbating. This state-of-the-art penis vibrator is built with novel disassembly technology. The sleeve inside the cup can be easily removed for cleanup. Disassembly, cleaning and assembly are all very easy to do. You can finish the work in seconds!
❤【USB Rechargeable & Discreet Package】-The rechargeable male sex toy can be charged via the computer, charge bank, etc. The mens sex toy will come in a discreet box without any image or description of the sex toy.