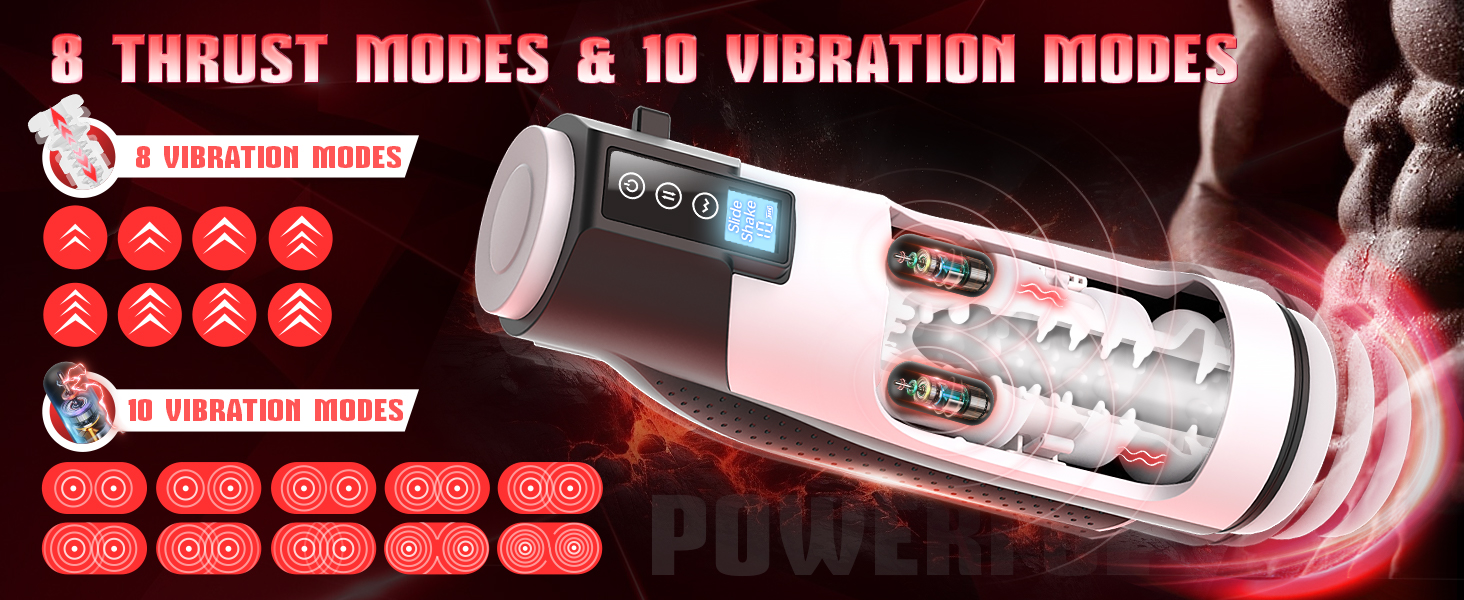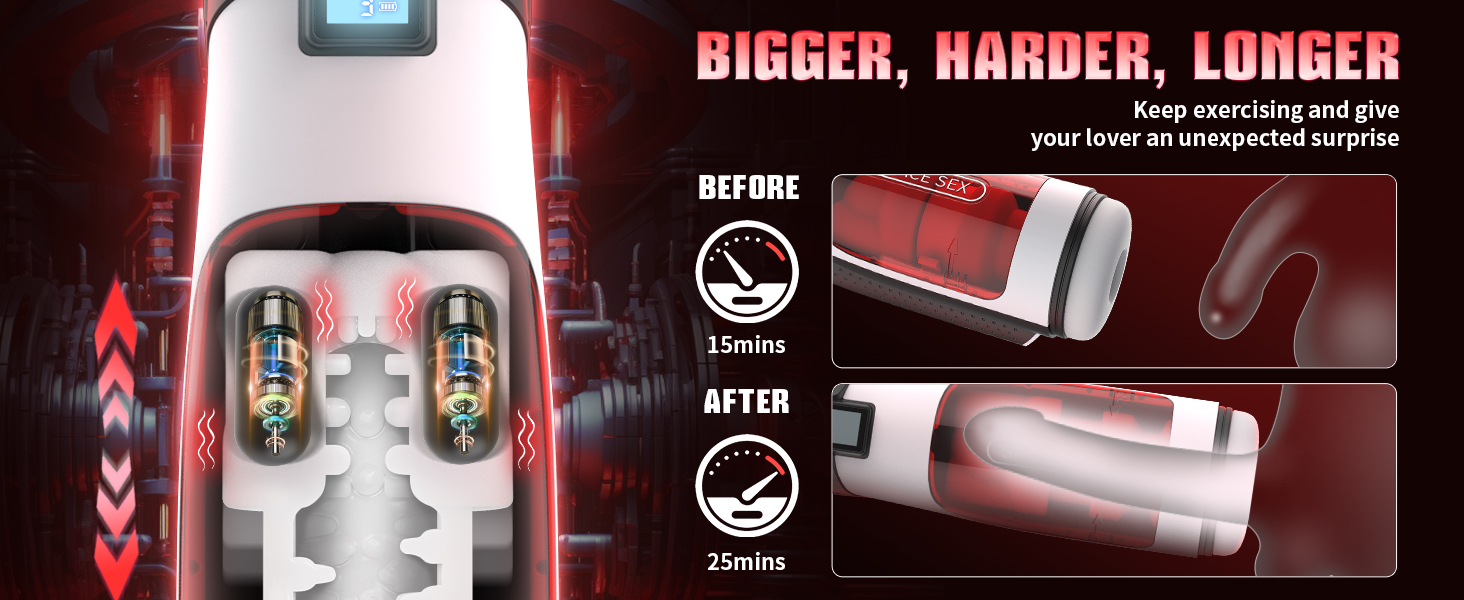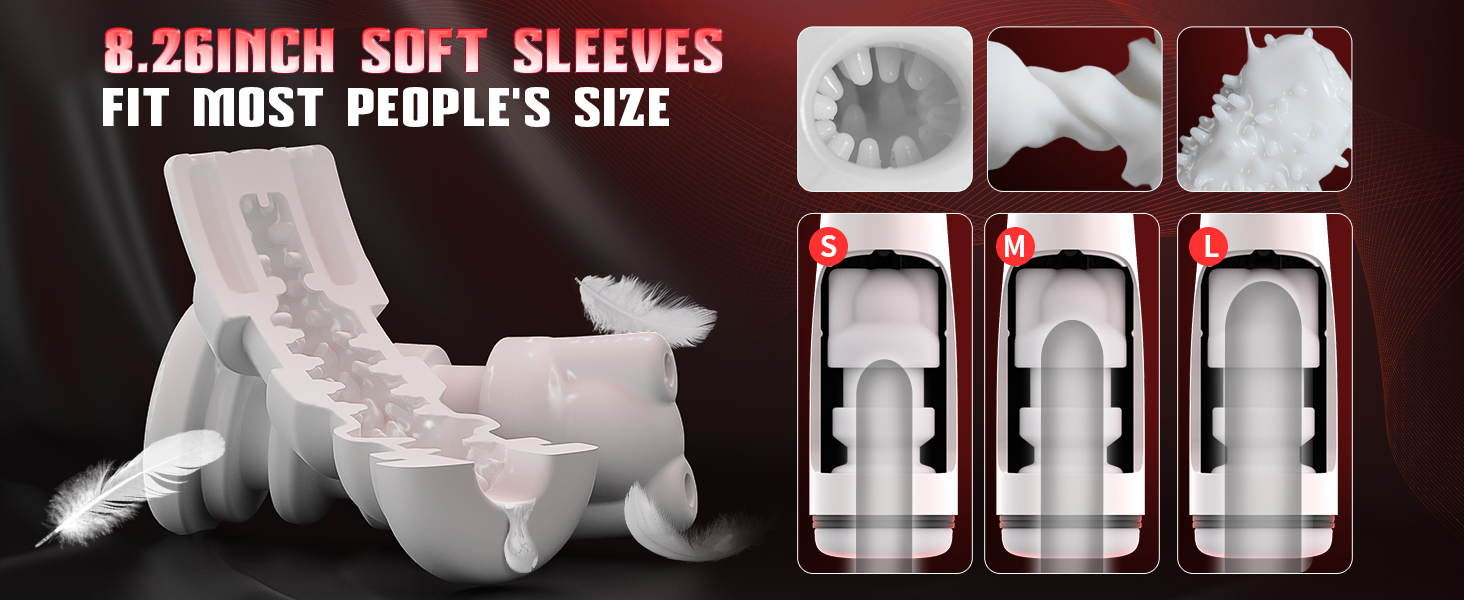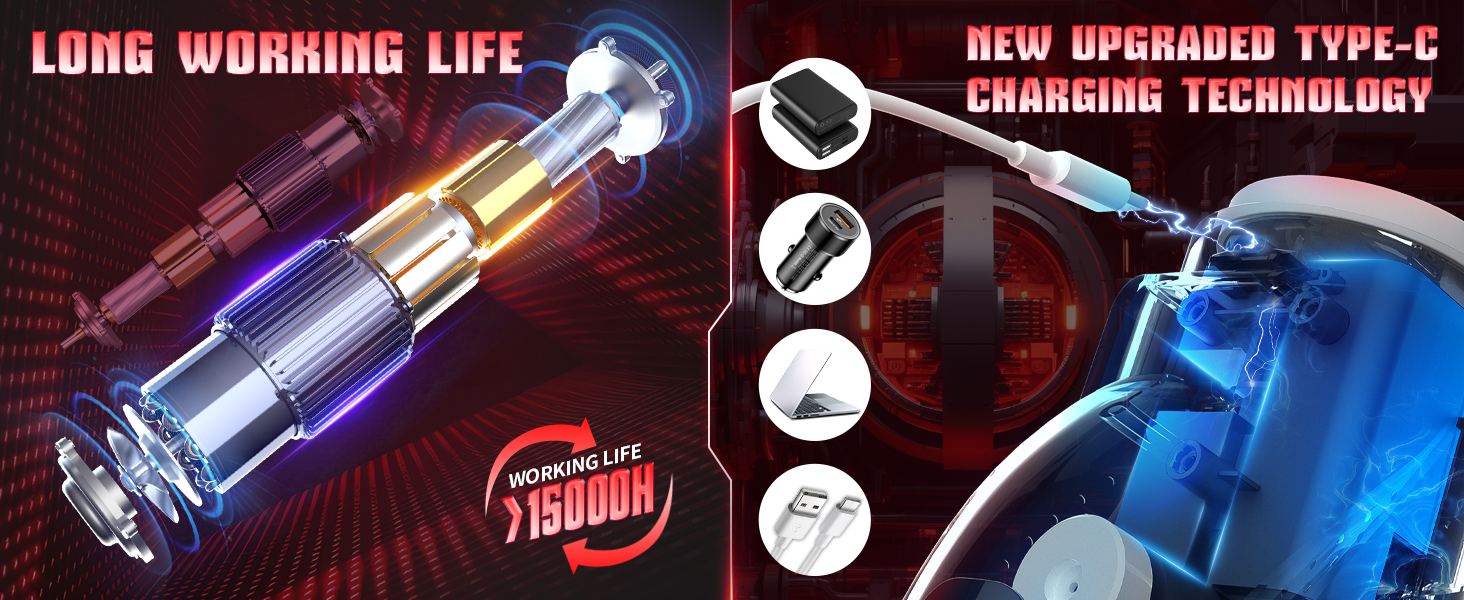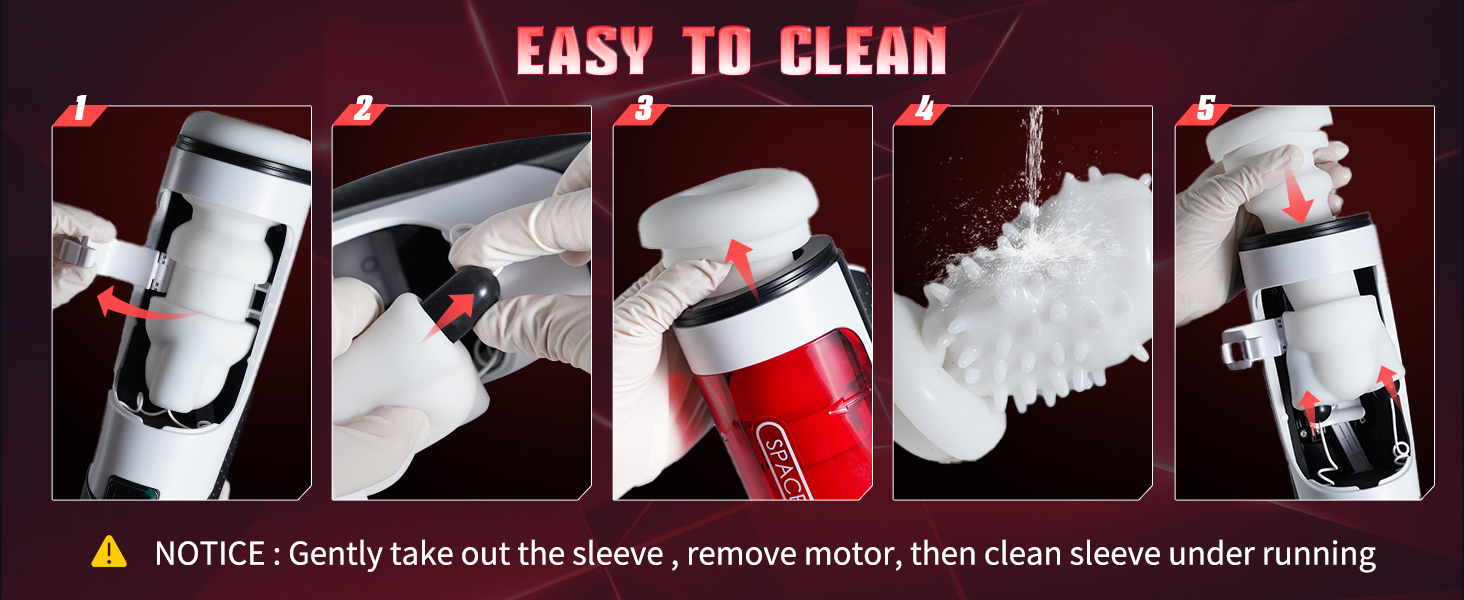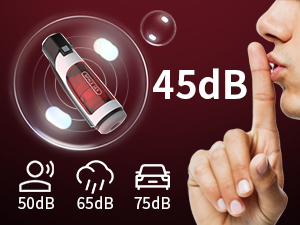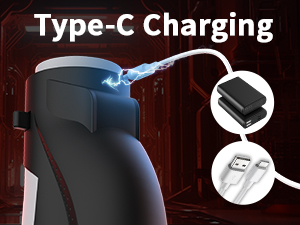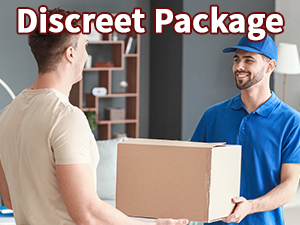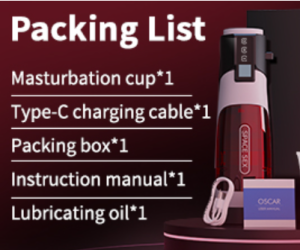 【2023 Upgraded Male Masturbator with 3 Motors & Longest Sleeve & LCD Display Sex Toys for Men】This sex toy for men is equipped with 3 motors for stronger vibrations and faster thrusts, this male sex toy comes with a longer 8.26" silicone sleeve that fits most men's size . This mens sex toys come with a LCD display to show the level of vibration and thrust for your need. The one touch climax mode of this adult toy will reach its strongest mode and the sex machine will meet your expectation.
【8 Powerful Thrusting & 10 Vibration Modes & One Click Climax Mode】 This pussy pump is equipped with 10 vibration and 8 thrust modes both are very powerful and you can have 18 modes for selection. And the One Click Climax Mode of this adult sex toy will reach its highest frequency to meet your need. this male sex toys – pumps & enlargers is a good choice to add spice in your life.
【3 Powerful Motors yet Super Quiet Male Masturbation Toy】This Sex toy for men is designed with 3 motors combines with noise reduction technology will meed your need anytime or anywhere you are in mood. Unlike previous adult sex toys & games with only 1 motor that only vibrate or only thrust weak but create loud noise. our male sex toys has been tested to last up to 15,000Hs to enjoy 3 features the same time very quiet with no problems.
【Much Longer 8.26 Inch Sleeve for Most Sizes】 Unlike other mens sex toy most of which are 6-7inch sleeves that are too small for some sizes. our men sex toy comes with a longer 8.26 inch sleeve fit for all sizes, solving the problem of male masturbators being too short or too small. You can choose this Male Masturbator without any worry about size problems, whether your size is large or small, this men's sex toy is very suitable for you.
【Easy to Use & Easy To Clean & 3D Textures Soft Silicone】This pussy pocket is easy to use, each button controls its modes and removable sleeve can be easily separate from the sex machines to clean with some soap and water.The sleeve of this men's sex toys uses a unique irregular texture and particles to tightly wrap men of all sizes,when the male sex toys – machines & devices starts to vibrate and thrust,the walls of the particles inside the channel will wrap yours 360°all around warm and tight.
【LCD Display & Touch Button】This male masturbator uses LCD digital touch screen, which not only shows the battery level, but also shows the vibration and thrust level, easily recording the mode that suits you best, the design of touch screen on this sex toy men not only makes the men sex toys easy to control different modes, but also solves the problem of the sex toys not working due to buttons broken.
【Type-C Charging & Fast Charging, Long Working Life】This adult toys is the first sex toy that use Type-c charging interface to avoid the problem of men's sex toy not working due to charging cable get lost. this mens sex toys use a new upgraded high-capacity battery, the durability battery life, fast charging, working time up to 60 minutes, giving you a chance to enjoy it everywhere.