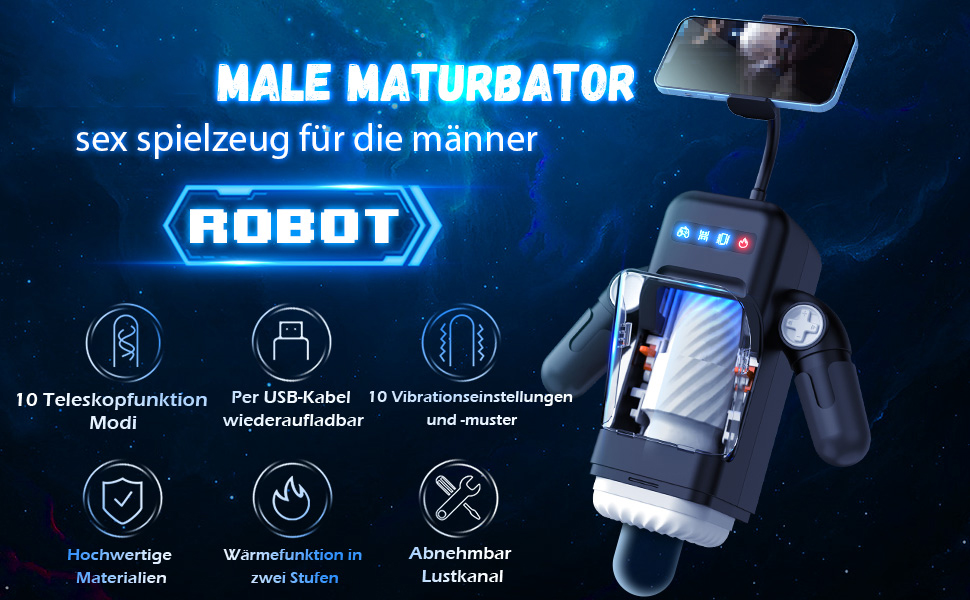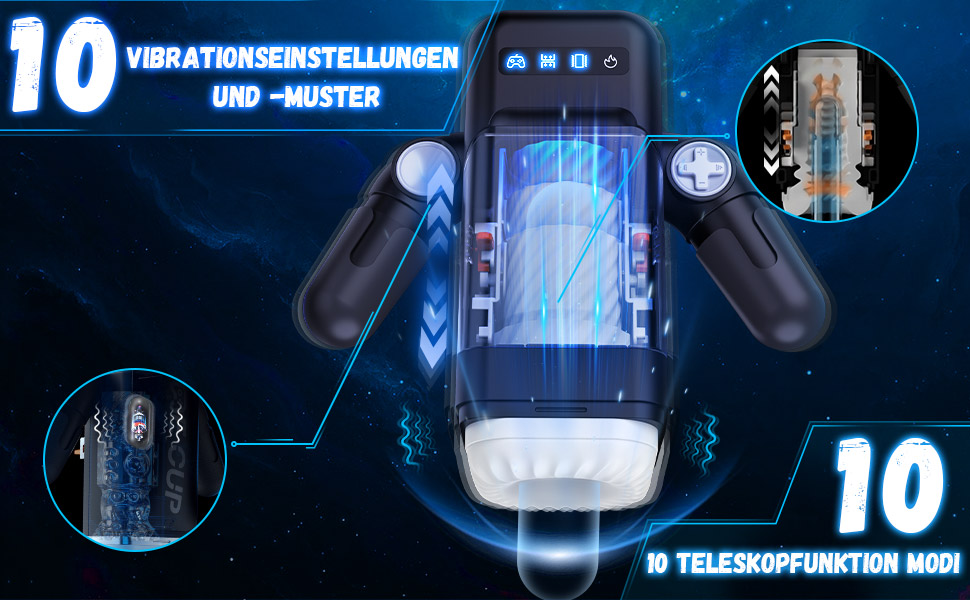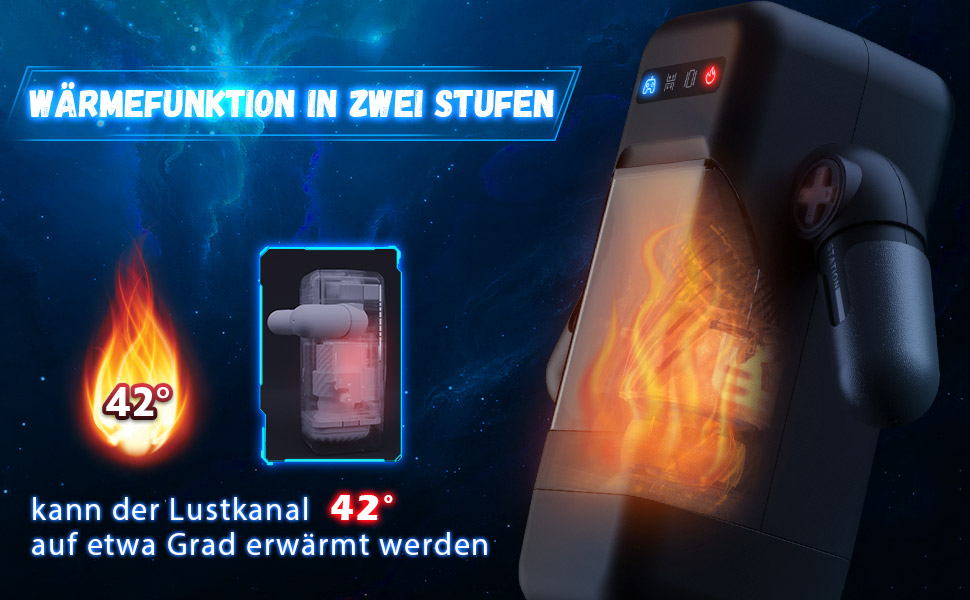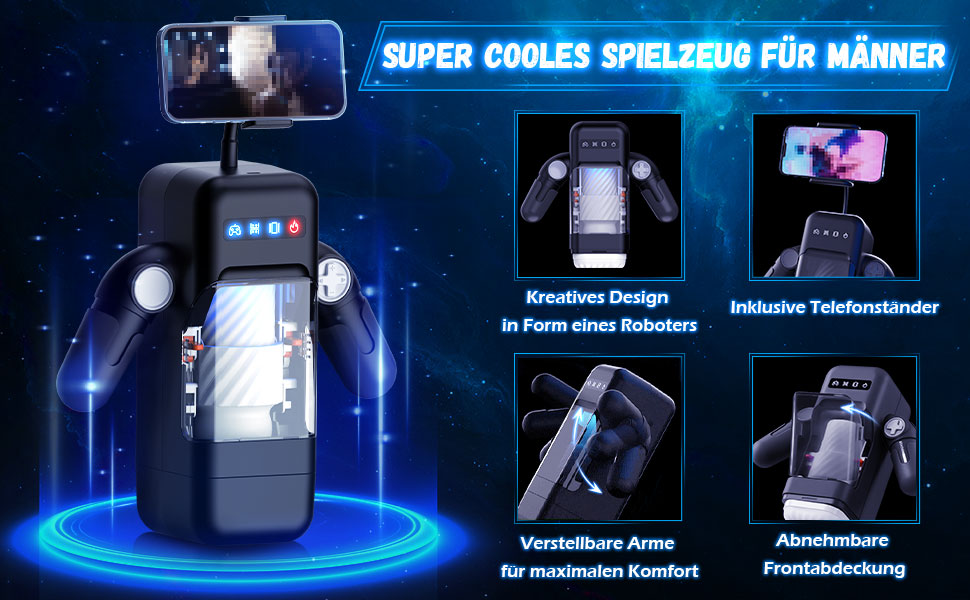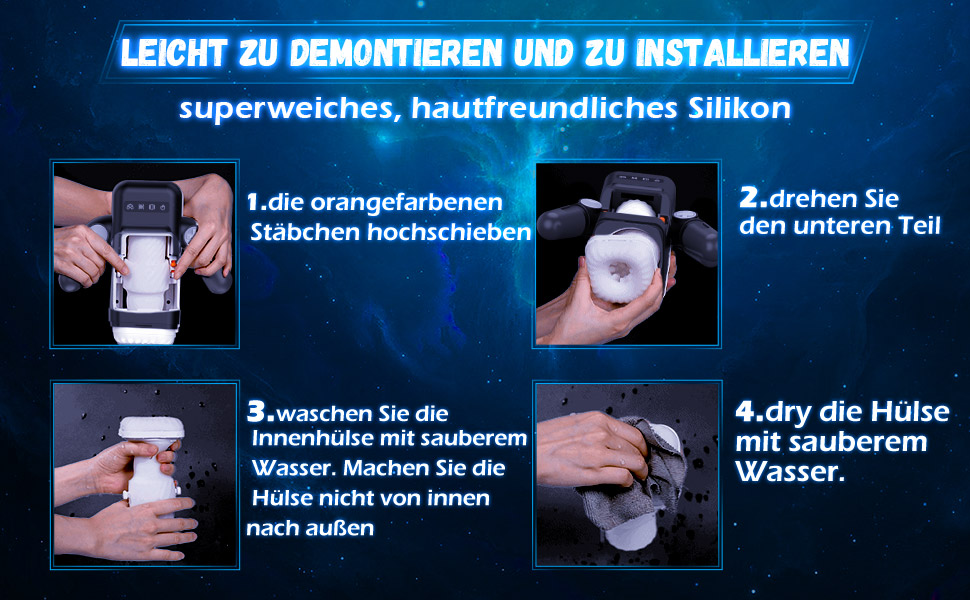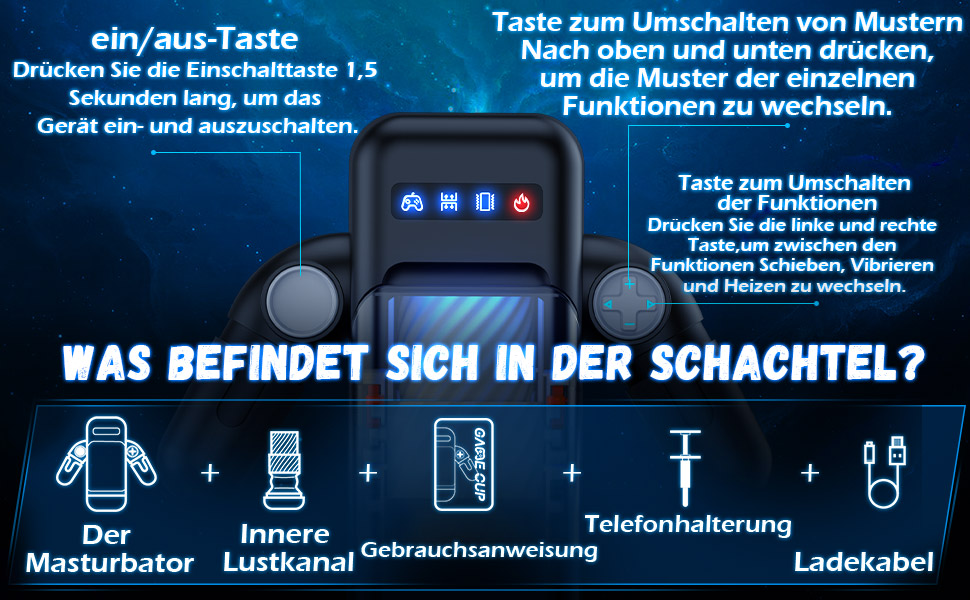 3-in-1 robot masturbator: discover a wonderful way of stimulation with the new 3-in-1 robot masturbator from KINKLOVE. The masturbation for men offers a very realistic stimulation of the entire . The soft, flexible cuff wraps around your and gently squeezes it together to create extra feeling and pressure. At the same time, you can choose 1 of 10 vibration settings or patterns and activate the heating function for a pleasant feeling of warmth.
Designed for European men: the pleasure channel has a neutral opening, is made of TPR and can be removed for easy cleaning. The inside is equipped with stimulating rivets and ribs and the opening is very stretchy and flexible, allowing most to fit in effortlessly. The minimum opening is 35 mm, the maximum 50 mm.
Easy to use: with the heating function, the pleasure channel can be heated to about 42 degrees. All functions are easy to read on the backlit display and the masturbator is equipped with soft touch buttons. The different functions are controlled independently via different buttons. Very easy to use.
Care and cleaning: with the included USB cable, you can charge it quickly. Use the masturbators during foreplay with your partner or enjoy the unique experience alone. The removable pleasure channel can be easily cleaned warm water. Make sure that the pleasure channel is completely dry before inserting it back into the housing. Do not immerse the masturbator completely in water, as this can damage the electronics.
Privacy package and self-commitment: we use privacy wraps to protect your data. If the product you received has a defect or if you are not satisfied with the product, please contact us immediately. We promise to give you a satisfactory answer.