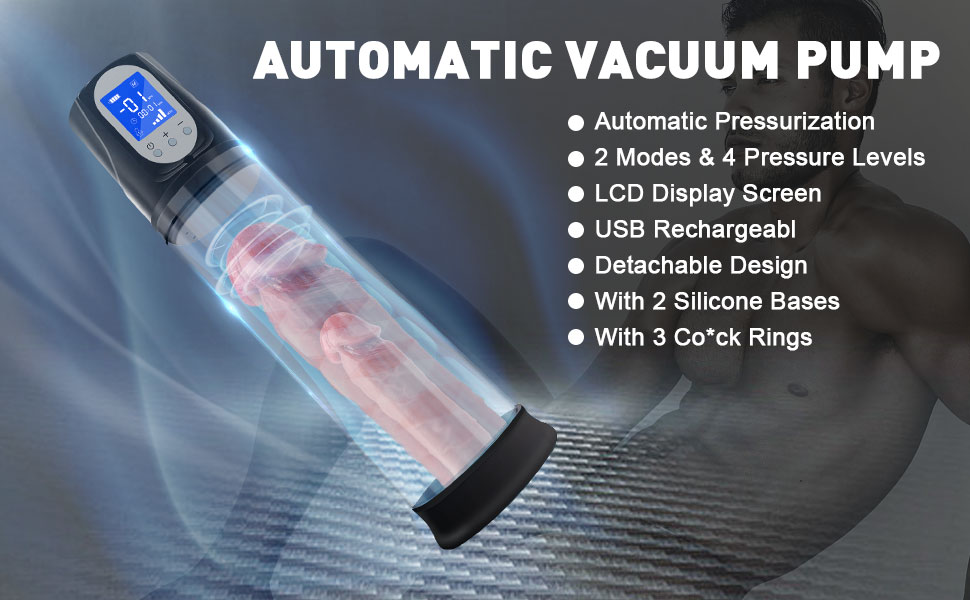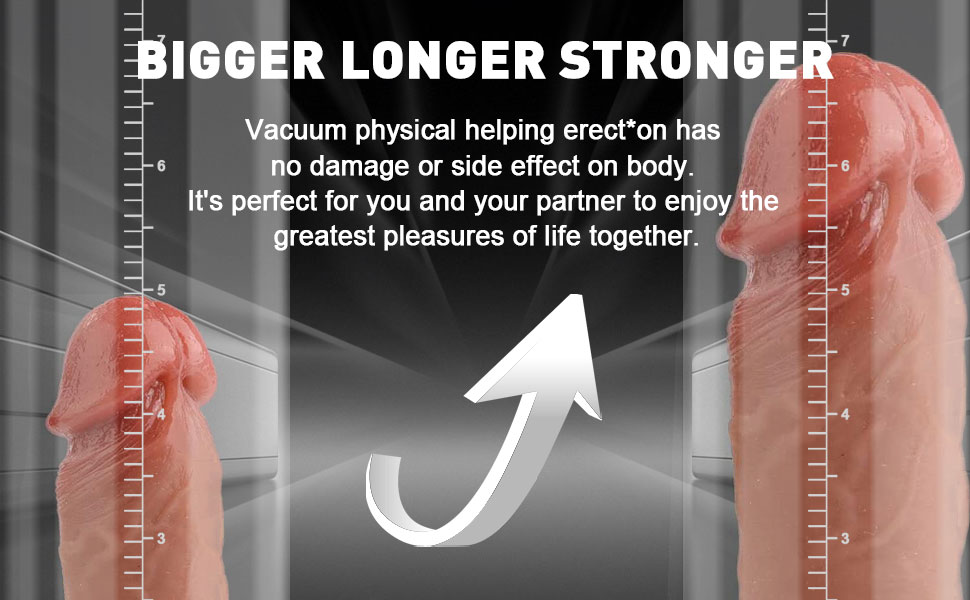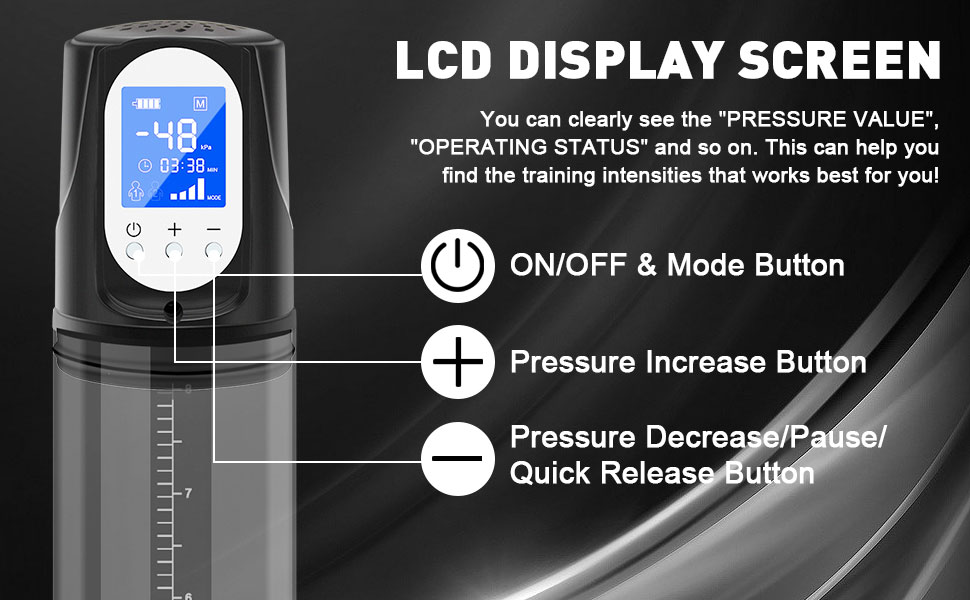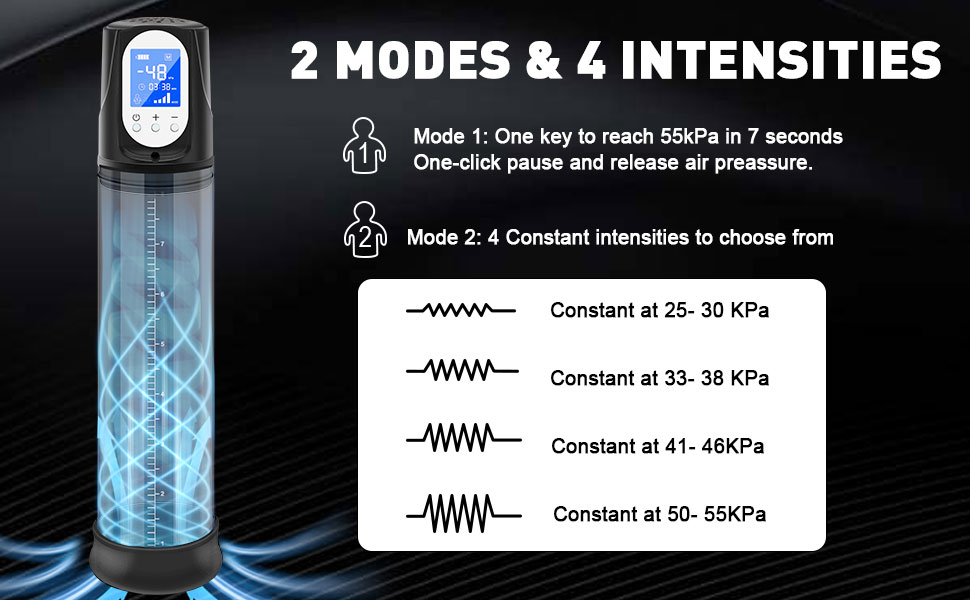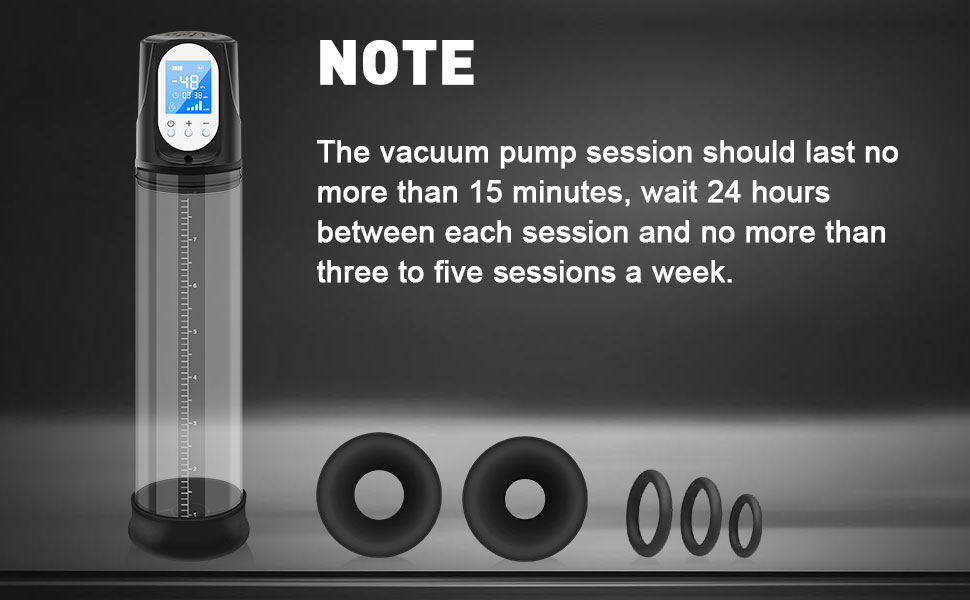 Instant Boost in Size Penis Pump: Penis pumps are designed to create a vacuum suction to improve blood flow to penis and glans, which will most definitely boost your length and girth, as well as increase the duration of your erection and improve your sex performance male sex toys enhancers.
Safe To Use Dick Pump: The main material of the dick pump is silicone, ABS. Vacuum physical helping erection has no damage on body. Owing to pure vacuum physiotherapy, this sex toy men is a quite safe and effective way for a man to train pennis erection without any harmful side effects. With regular use, this pennis extender will actually contribute to male penis health.
Male Sex Toy with 2 Modes & 4 Suction Intensities: The penis enlarger has 2 modes availalbe to choose from. The mode 1 can reach 55kPa with one key in 7 seconds, one-click pause and release air preassure. The mode 2 have 4 intensities to do pressure levels to gradually train the erection function of the penis. Beginners can start from mode 2, do not use the strongest negative pressure directly.
Quick Release Operation for Safety Use: When you've reached your desired size or feeling hard from mens sex toys, a quick-release valve of the cock pump offers instant relief when you want to stop. Easy to achieve the suction pressure you wish without straining yourself or causing harm.
3 Bonus Penis Ring and 2 Sizes of Penis Sleeve: The sex toys men come with 3 silicone penis ring to meet different cock size for stronger and harder erection. And 2 sizes of silicone penis sleeve for replacement.
Discreet Packaging Adult Toys for Men: We will have a dedicated sealed box, unmarked packaging, a confidential delivery, and express orders without leaving any sensitive words. Please don't hesitate to contact us if you have any questions with our adult sex toys.