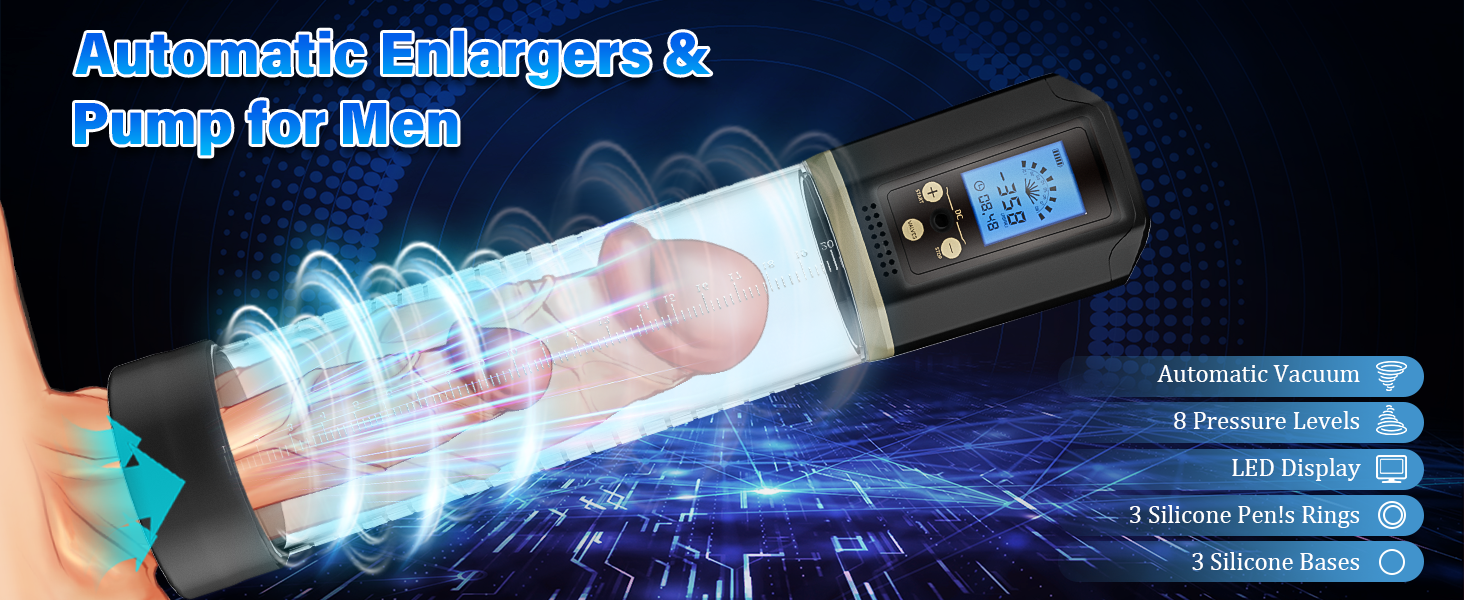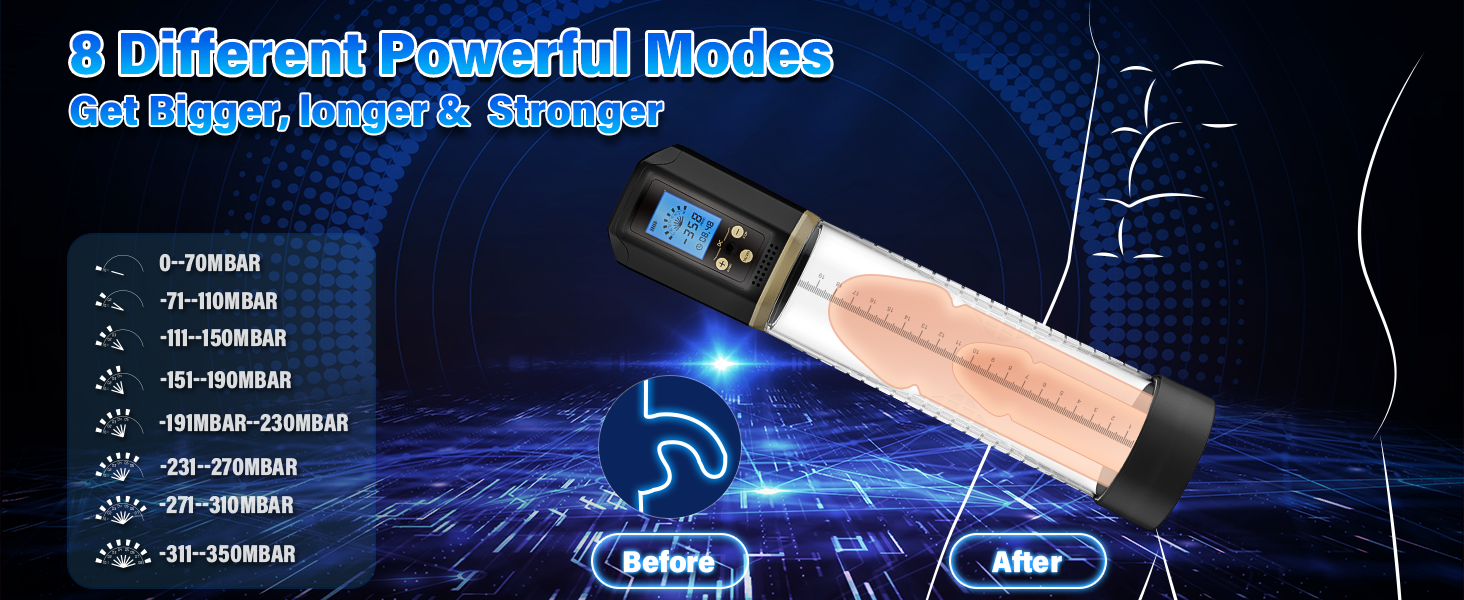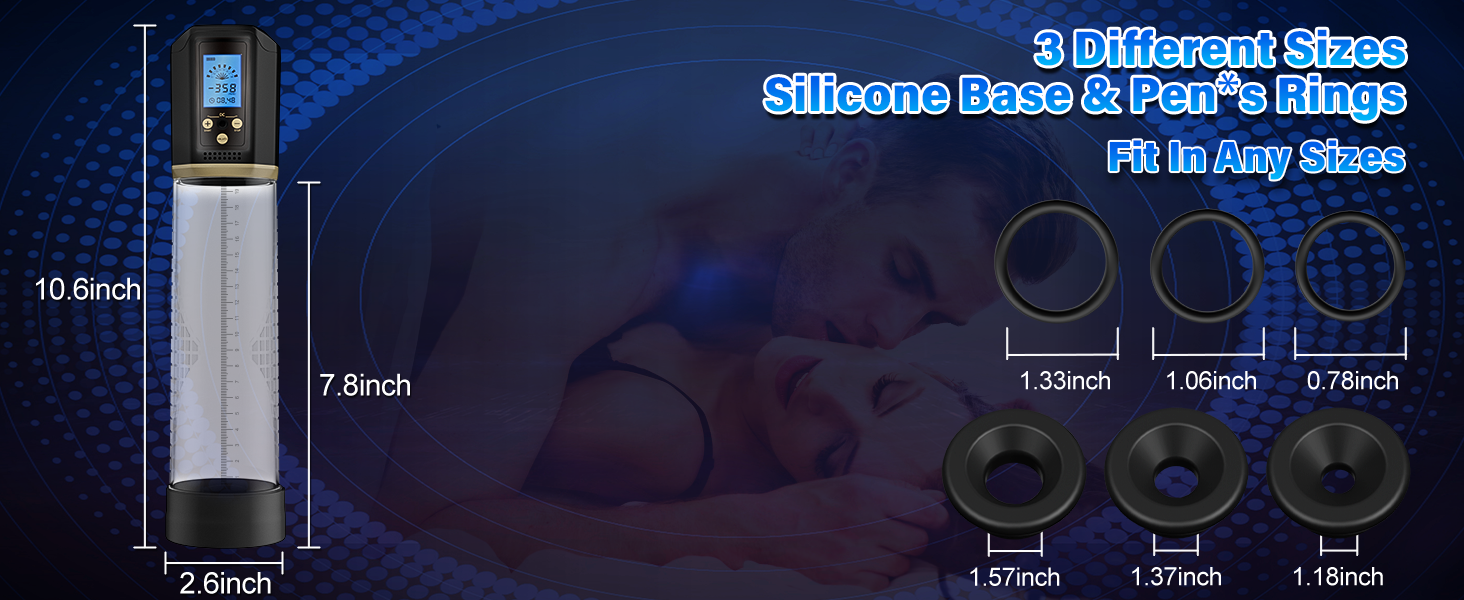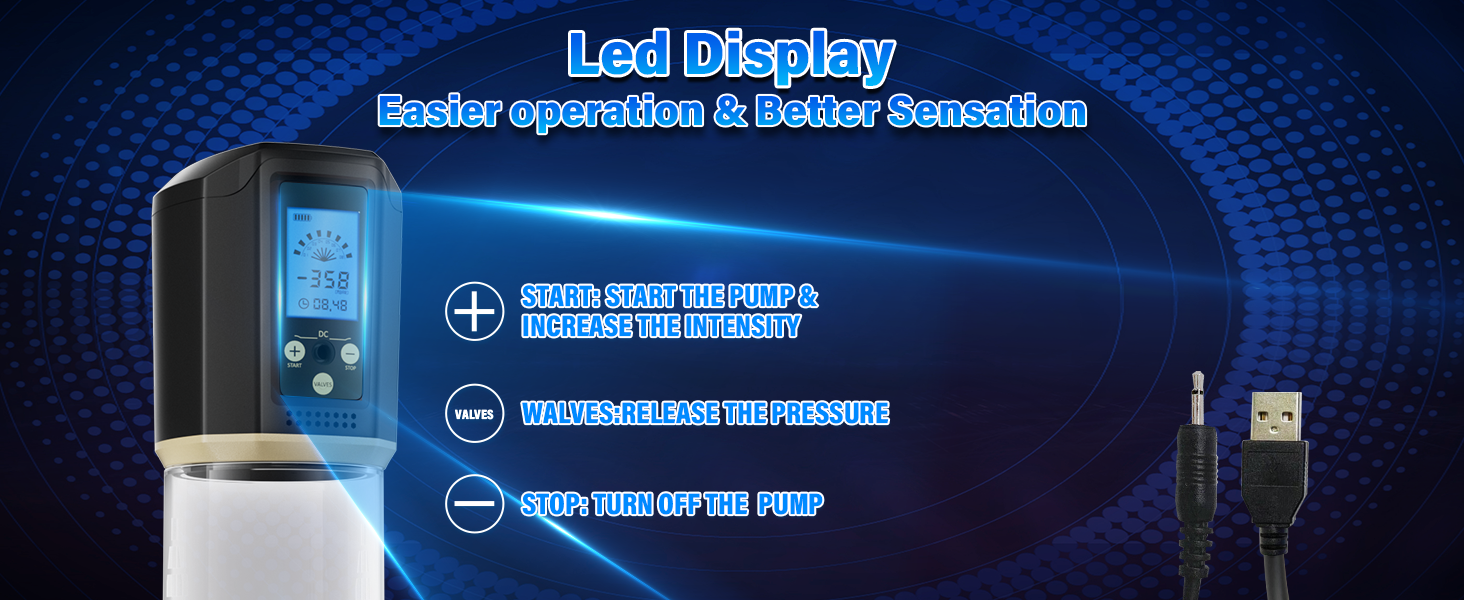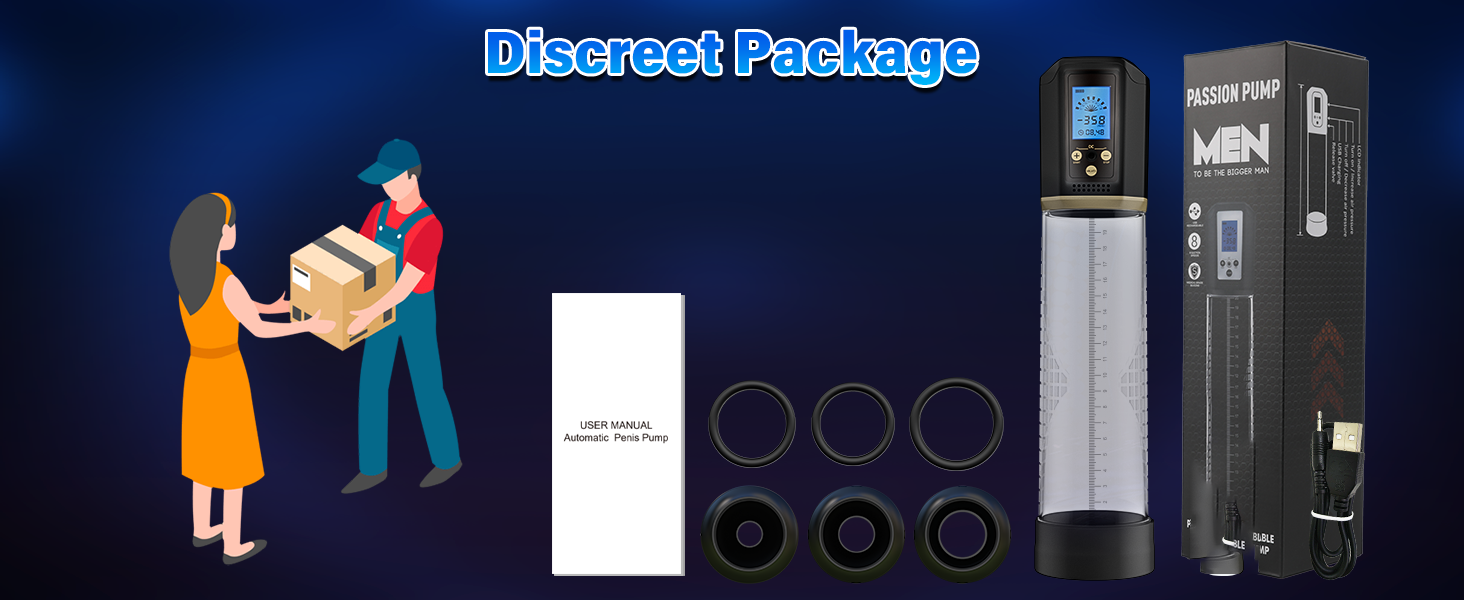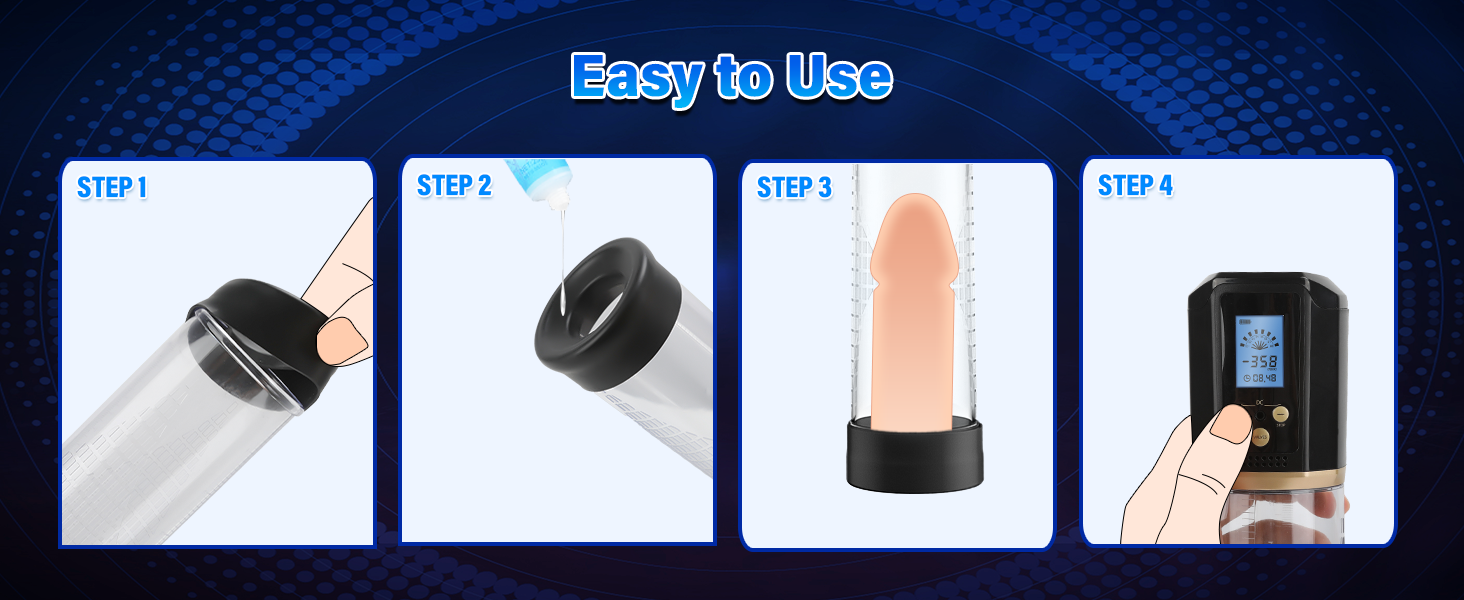 【Scientific & Effective Penis Enlargement】: The dick pump can produce a vacuum suction, which can make the corpus cavernosum of the penis expand, so that the penis can be thicker, longer, meanwhile, it can extend the duration of the erection. By using this penis enlargement pump, the user can achieve effective training of the penis and enhance their sexual level and self-confidence.
【8 Powerful Suction Modes and 3 Silicone Penis Sleeves】:This cock pump has 8 intensity modes and 3 silicone cock sleeve of different sizes for you to choose from, offering you more pleasure options according to your own needs. You can start from mode 1 and increase the intensity gradually to train and lengthen your penis.
【Visible User-friendly Design】 This Electric Penis Pump has a Led display and clear scales on the enlargement pump. You can operate the penis extender easier by watching the Led display. In addition, you can easily see the expansion and extension of your penis in different pressure values by the clear scales on the tube of this mens sex toys, which can give you a better sensation.
【Easy Operation, Better Erection】 First, install the male sex toy correctly according to the user manual and then you can press the Start button to start and increase the vaccum intensity. And you can press the Valves button to release the pressure in the tube. The Stop button can be used to decrease the pressure and turn off the pump. By using the three buttons easily, you can get a better penis erection constantly.
【Rechargeable Pump & Safe Materials】 The enlargement extend pump uses the DC charging, and comes with a charging cable that you can connect to your computer, power bank and charging plug for your charge. and It can be used continuously for 3 hours after a full charge. Please do not better use it more than 20 minutes each time. The main materials of penis pumps are body-safe silicone & ABS which can be used safely and cleaned easily. Please remove the top engine while cleaning it.
1. If the altitude in your area is higher than 1000 meters, please reset the air pressure to zero before using(after starting the pump, long press the minus key until the initial value is 0). 2.Do not use more than 20 minutes at a time.