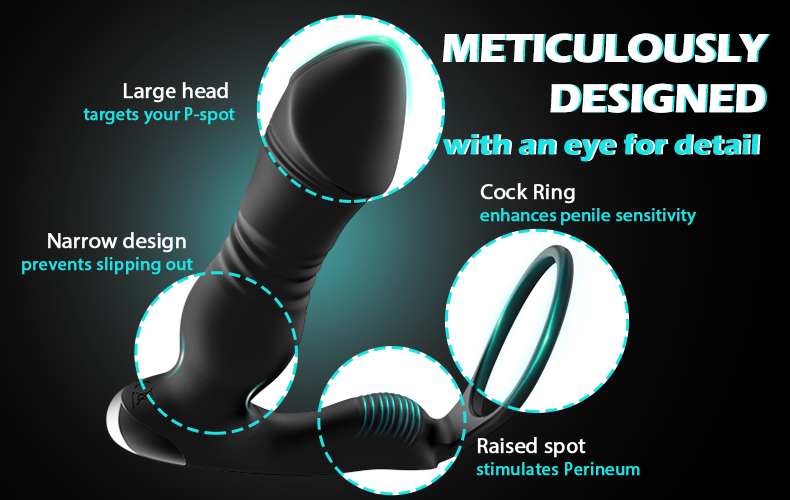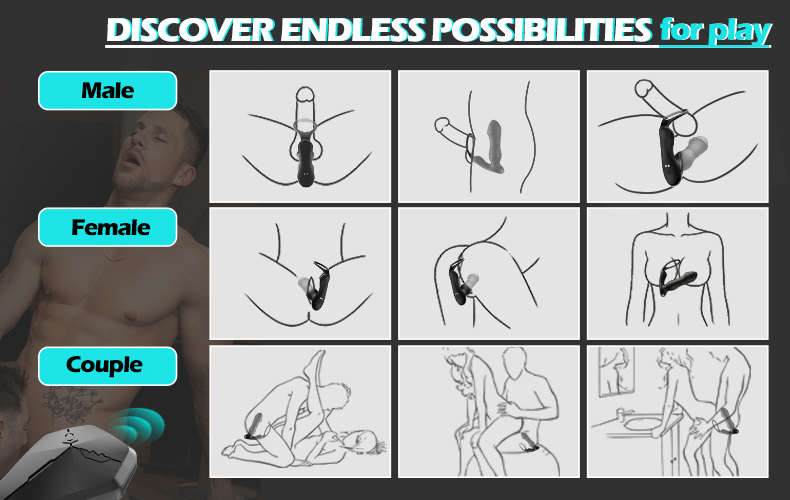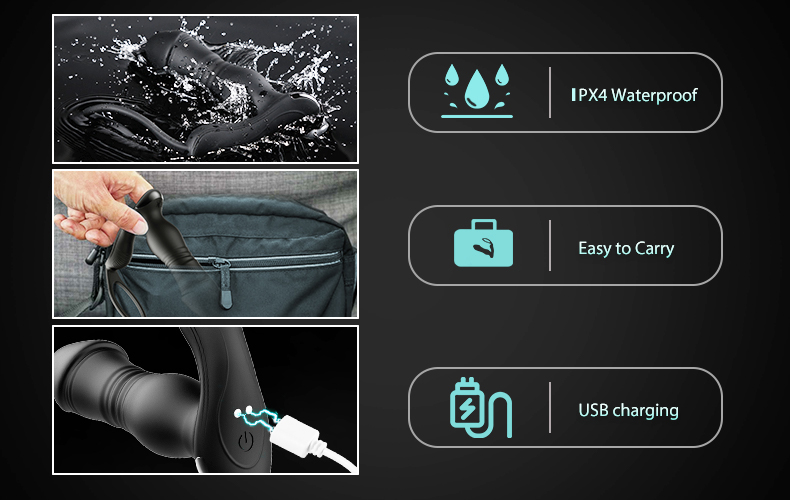 Enjoy total mastery of your pleasure with 3-meter remote control and 8 thrusting & vibration
Prevent any slipping or discomfort that can disrupt your pleasure with a special narrow-shape design
Enhance your stamina and increase penis sensitivity with a silicone lock ring for prolonged pleasure
Provide an enhanced prostate massage experience like never before with this larger 1.44-inch glans
Stimulate the penis and balls in all the right ways with 3 crinkle lines for ultimate pleasure
Are you tired of lackluster pleasure experiences? It's time to try our product and see what you've been missing. With its powerful features and unparalleled stimulation, you'll wonder how you ever settled for less.
Prepare to be blown away by our toy – a true game-changer when it comes to targeting the P-spot and delivering mind-blowing pleasure. Its narrow shape design ensures it fits perfectly and stays in place, providing an unforgettable experience. The cock ring enhances penile sensitivity and prolongs pleasure, while the raised spot stimulates the perineum, leaving you gasping for more.
Feel like your sexual routine has become stale and unexciting? It's time to step outside of your comfort zone and explore new possibilities. A little variety can go a long way!
Once you start using it, the intense vibrations and expertly crafted texture will transport you to a world of pure ecstasy. You'll feel a sense of liberation and empowerment as you take control of your pleasure, exploring new sensations and experimenting with different modes and intensities.