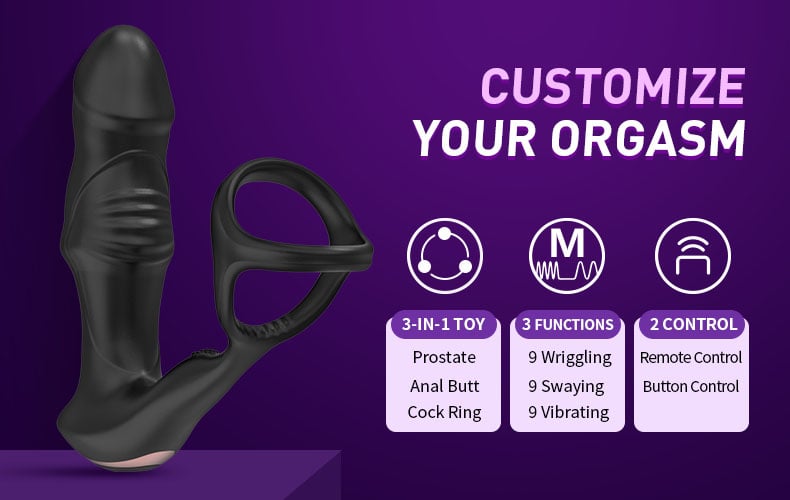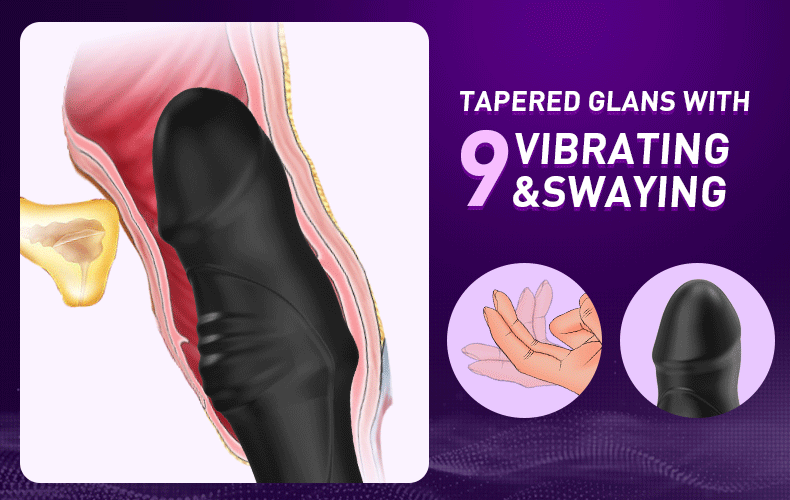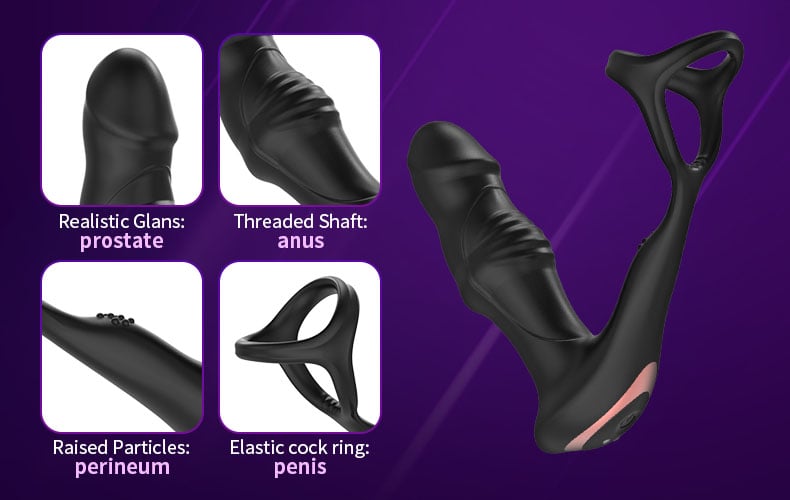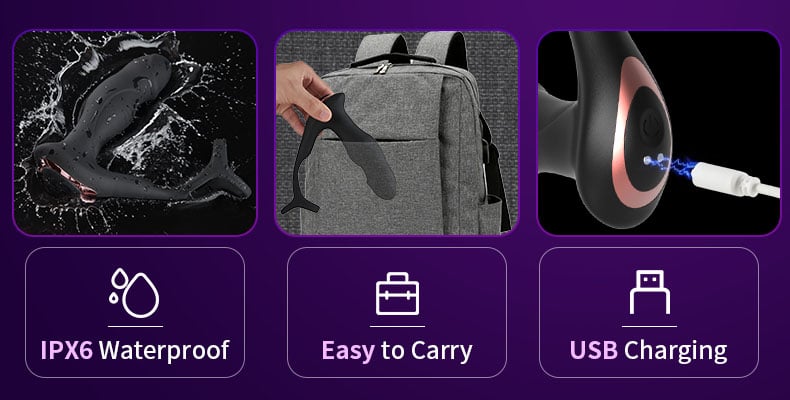 Steel balls rolling up and down took your P-Spot adventure to a new level!
9 Wiggling & Swaying & Vibrating, lets you customize your unique orgasm.
Precise targets your prostate, perineum & testicles, bringing you triple enjoyment.
Stretchy and cushioned cock ring fits all sizes, enhanced erection, and delayed ejaculation.
The remote control makes it easy for you and your partner to take control.
Low noise, <50 db, get discreet fun in public.
The unique design of this prostate vibrator incorporates sliding steel beads that directly target the P-spot, elevating your prostate adventures to a whole new level! This innovative feature allows you to indulge in unparalleled sensations that surpass anything offered by other products.
In addition to the attention-grabbing upward and downward sliding steel beads, our prostate vibrator offers a selection of up to 9 swinging, rocking, and vibrating modes, allowing you to customize your unique climax experience. Whatever type of stimulation you prefer, this vibrator caters to your desires, bringing you pleasure beyond imagination.
Furthermore, our product precisely targets the prostate, perineum, and testicles, providing you with triple delight! Whether you seek prostate-specific stimulation or comprehensive pleasure targeting multiple sensitive areas, this prostate vibrator is designed to fulfill your desires perfectly.
We also provide an elastic and cushioned cock ring that accommodates all sizes, enhancing your erections while prolonging ejaculation. Moreover, the convenient remote control allows you and your partner to effortlessly take charge of your pleasure symphony together.
What's more, this prostate vibrator boasts a low-noise design, operating at less than 50 decibels, allowing you to discreetly enjoy intimate moments even in public settings.
Don't hesitate any longer! Seize this opportunity of revolutionary innovation and experience the unparalleled pleasure brought by the built-in upward and downward sliding steel beads firsthand! Click the link below to purchase your exclusive prostate vibrator now!