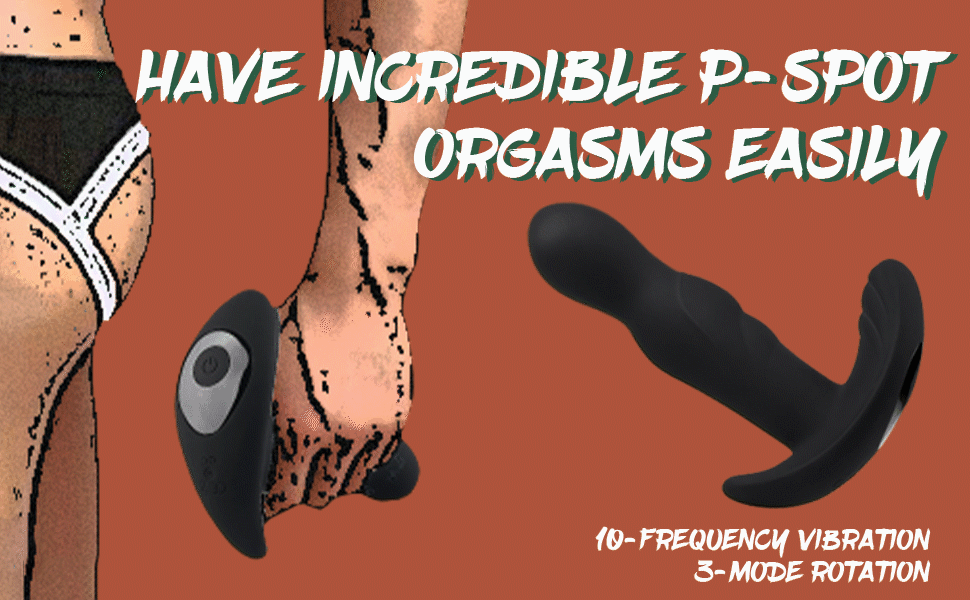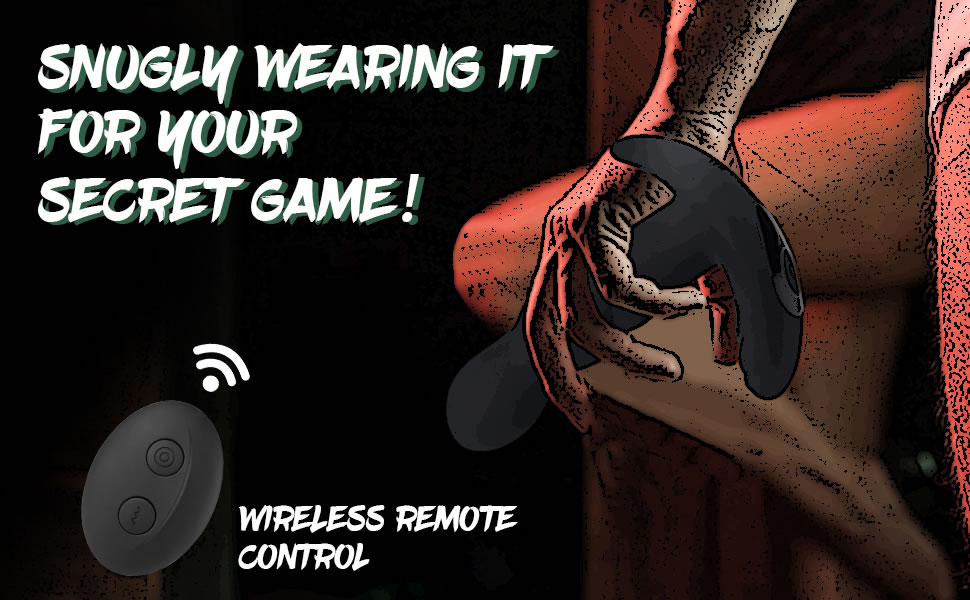 Black backdoor teaser, classic and timeless.
Raised ribs on both shaft and the front end of the base, bring enhanced anal and perineal stimulation.
360° rotatable head, completely crushes the P-point and its surrounding sensitive areas.
3-mode rotation and 10-frequency vibration, get an easier way to obtain orgasm.
With the wireless remote control system, enjoy convenient functions-switch while having fun.
Thin and ergonomically designed base, perfect for secret and comfortable wearing.
Silicone material, tough and durable.
People's views on aesthetics are always changing, which has caused a surge of multiple appearances in a single category. The same goes for sex toys for backdoor fun. Nevertheless, this prostate teaser has long occupied the aesthetic list with its classic appearance. It will never be out of date. Ergonomically designed, after it enters into your body, the shaft will accurately locate your P-point with a curved base snugly fitting around outside. With the activation of the vibration function (10 frequencies in total), those raised ribs on both the shaft and the front end of the base will respectively bring strong vibration pulses to the inner wall of the anus and the perineum. Get ready for the mind-blowing sweetness! Not only that, the head of the insertable part can be rotated in all directions! The joy of the continuous rolling against the P-point is so intoxicating! There are 3 rotation modes to choose from. If you are a fan of the fun of wearing, this toy is perfect for you: the thin base will never show anyone its existence after being worn correctly. And in order to make the function-switching easier, it is equipped with a wireless remote control system, which also brings convenience to shared games. You are free to enjoy the desperate joy of being controlled by your partner! In addition, it can be charged via USB.