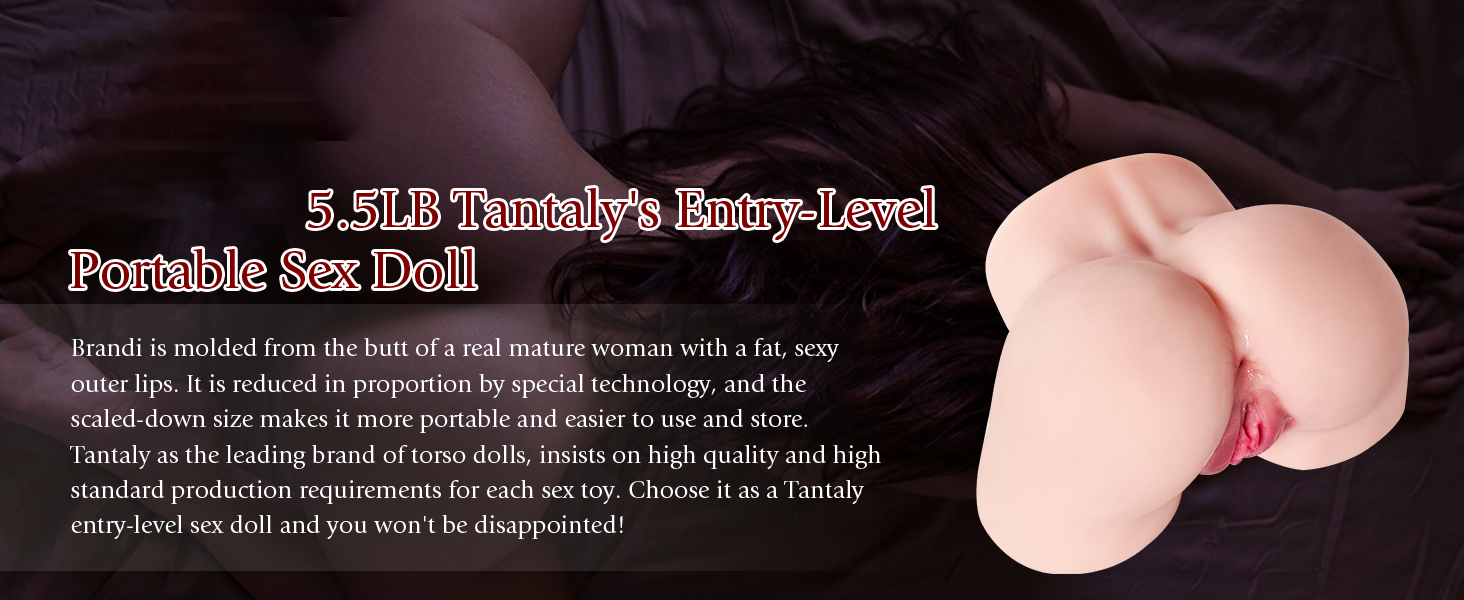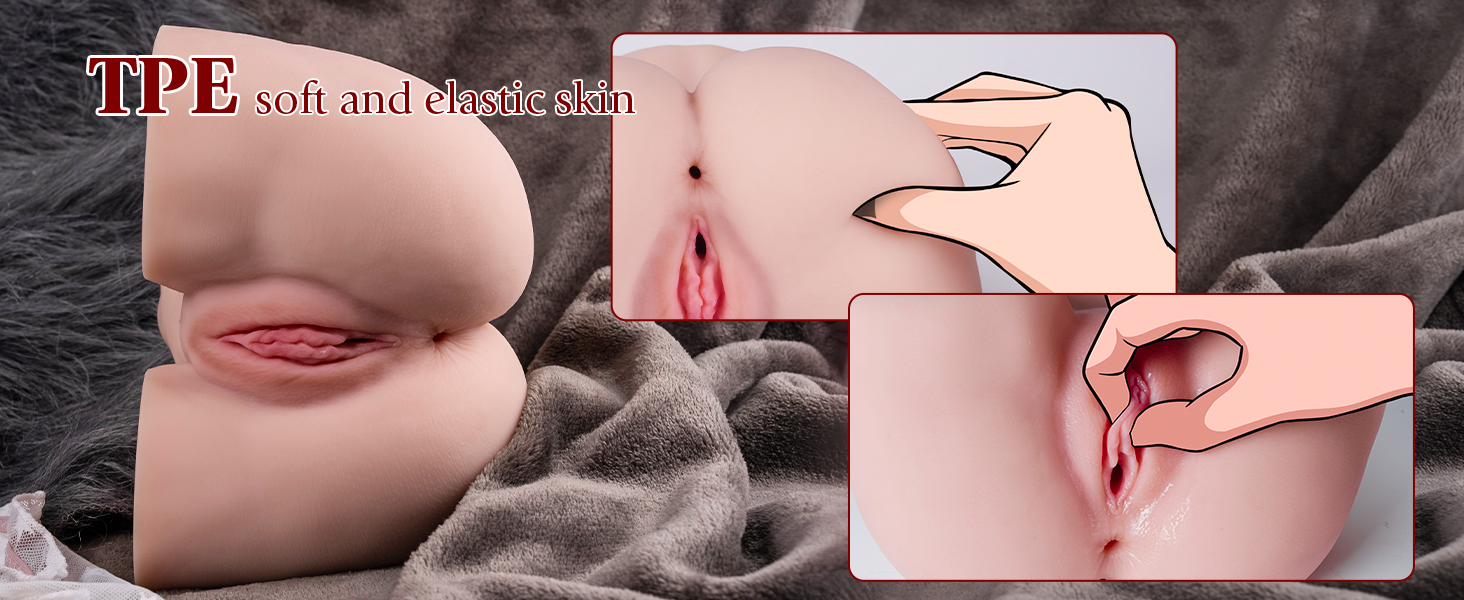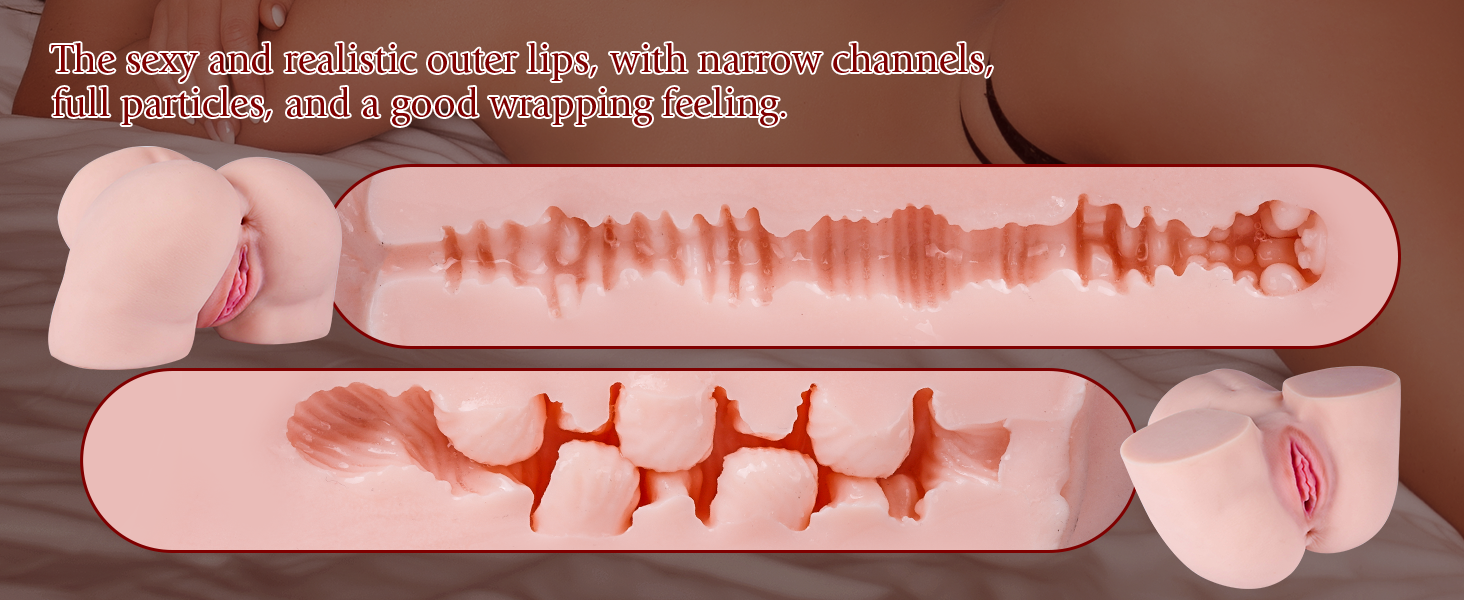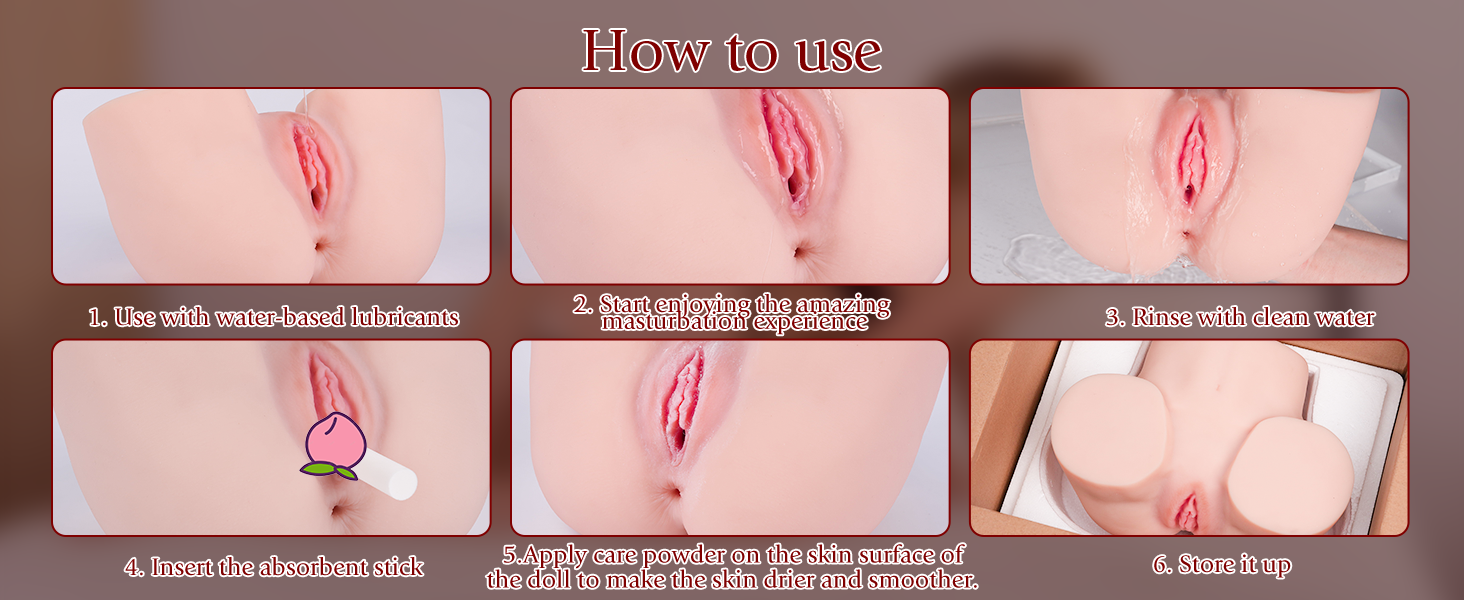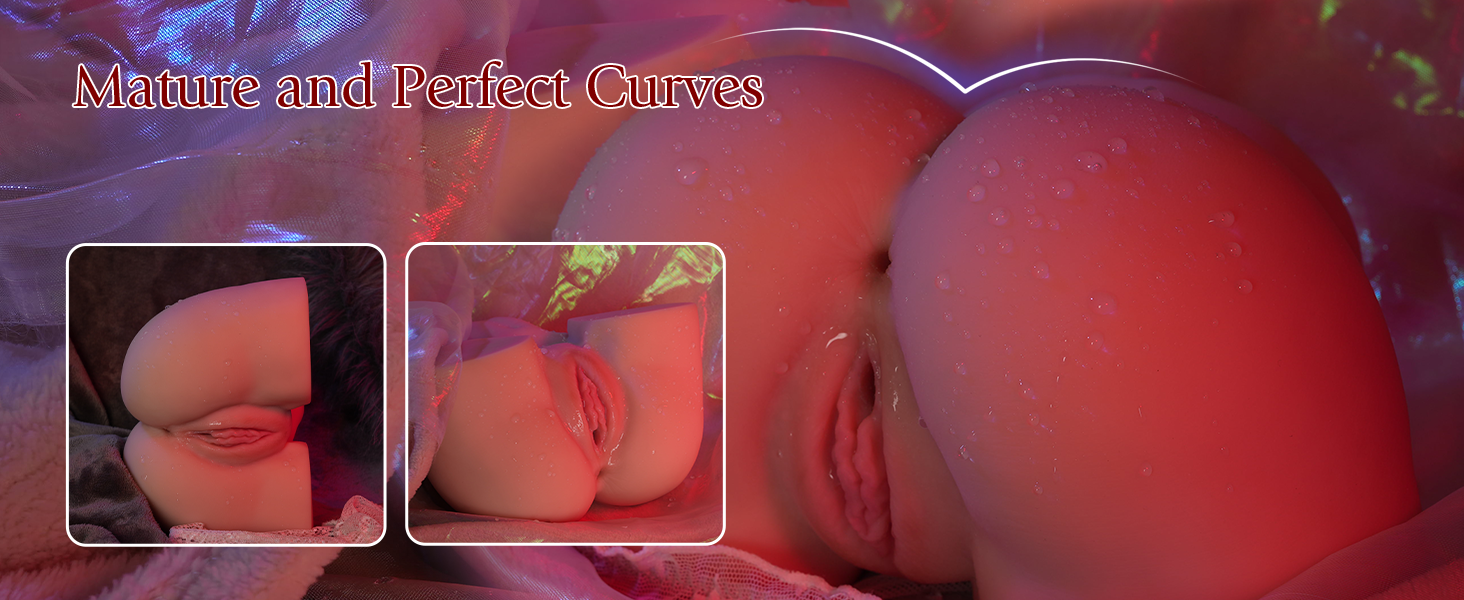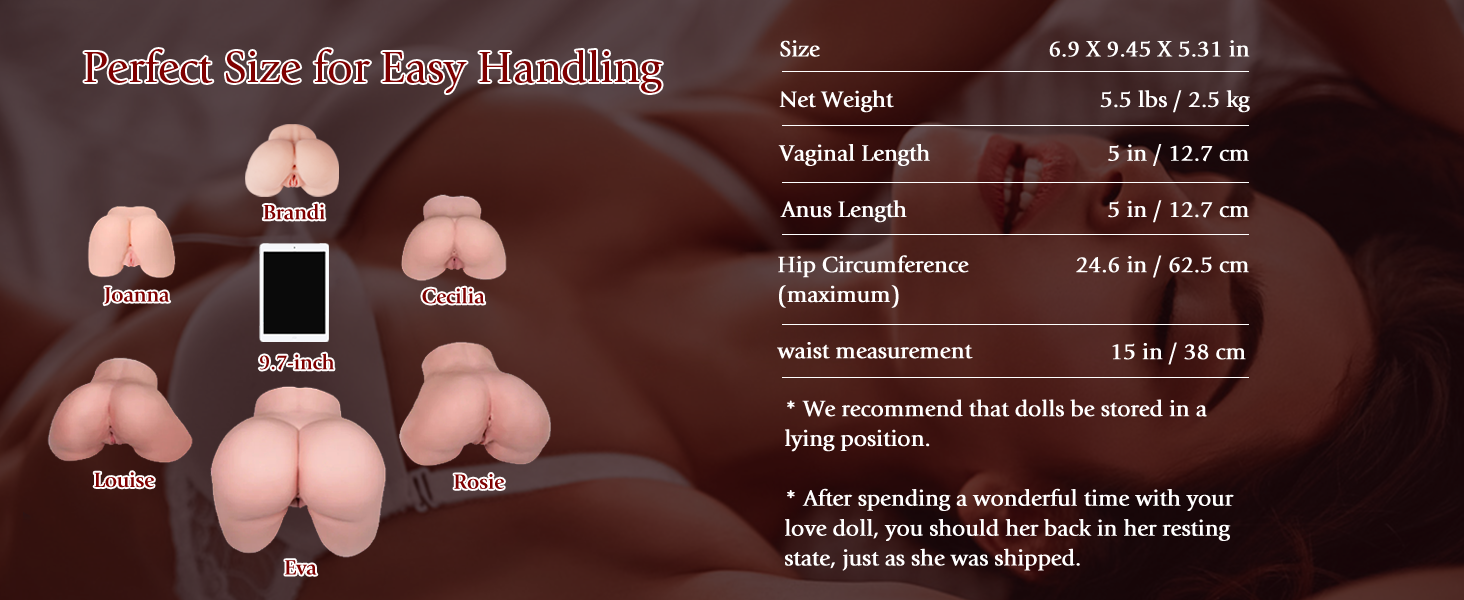 【KINKLOVE's Entry-Level Portable Male Masturbator】: 5.5 lbs ass sex doll Brandi is molded from the butt of a real mature woman with a fat, sexy labia. It is reduced in proportion by special technology, and the scaled-down size makes it more portable and easier to use and store. KINKLOVE as the leading brand of torso dolls, insists on high quality and high standard production requirements for each sex toy. Choose it as a KINKLOVE entry-level sex doll and you won't be disappointed!
【Realistic Full Skin Texture Design】:Brandi has a firm and round bubble butt and sexy waist curve. The refined full-skin texture is its unique design with goosebumps and wrinkles on the skin surface. If you pat this adult sex toy, you will see it shake gently and feel its elasticity and charm. Compact size, easy to use and clean, it is the preferred butt toy for a novice and more realistic in detail and feel than a masturbation cup, it will be your happy companion for outings and leisure time!
【Widely Loved Unique Channel Design】:This pocket pussy has two irresistible 5'channels.The soft vaginal wall is inlaid with 5 elastic large beads. Every little twitch you make will let you feel the 5 beads massaging your hard member in sequence.The anus simulates the real anal channel design, which is narrower than the vagina. The numerous protrusions and meandering internal texture will greatly improve your sexual endurance.*Because the tunnel material is elastic, it can fit any size of penis.
【Sexy Private Parts, High Quality TPE Material】:This male stroke doll is made of highly elastic and soft TPE material, safe and skin-friendly, with a smooth skin-like touch. The pink and plump labia are lifelike, perfectly replicating the appearance of mature women, and then carefully sculpted and sprayed with food coloring by professional designers. You can feel its allure and ultra-realistic sensations while masturbating and can't wait to explore the ultimate pleasure with it.
【Quality Privacy Packaging and After-Sales Service】:Compared with other packaging, the advantages of our expandable polystyrene is longer storage time, the dolls can be stored for 1-2 years without deformation, and it has a good effect of shock resistance and decompression, which greatly reduces the damage of item during transportation. A simple solid-colored carton on the outside to effectively protect your privacy. If you have any suggestions or questions about the product, please contact us.