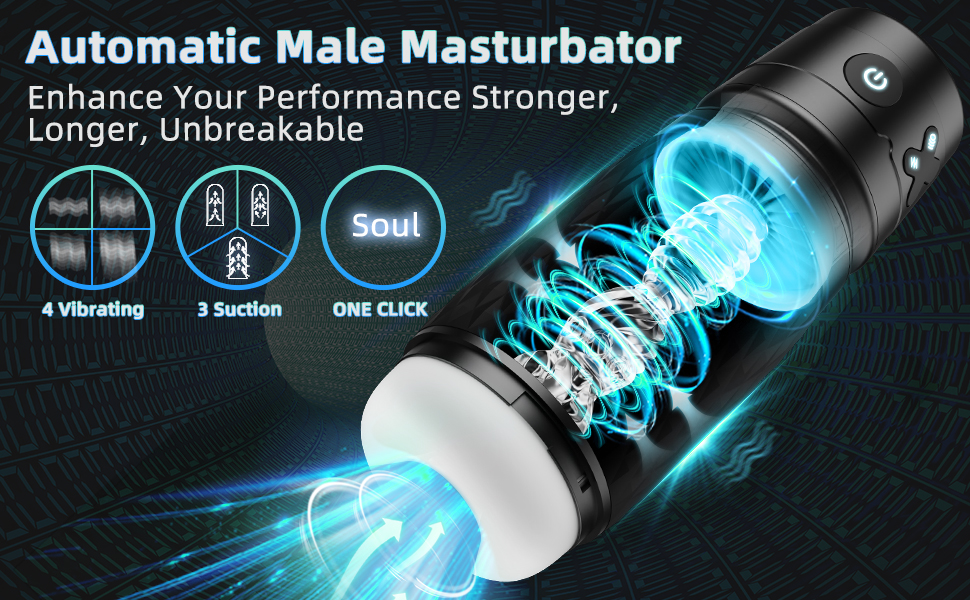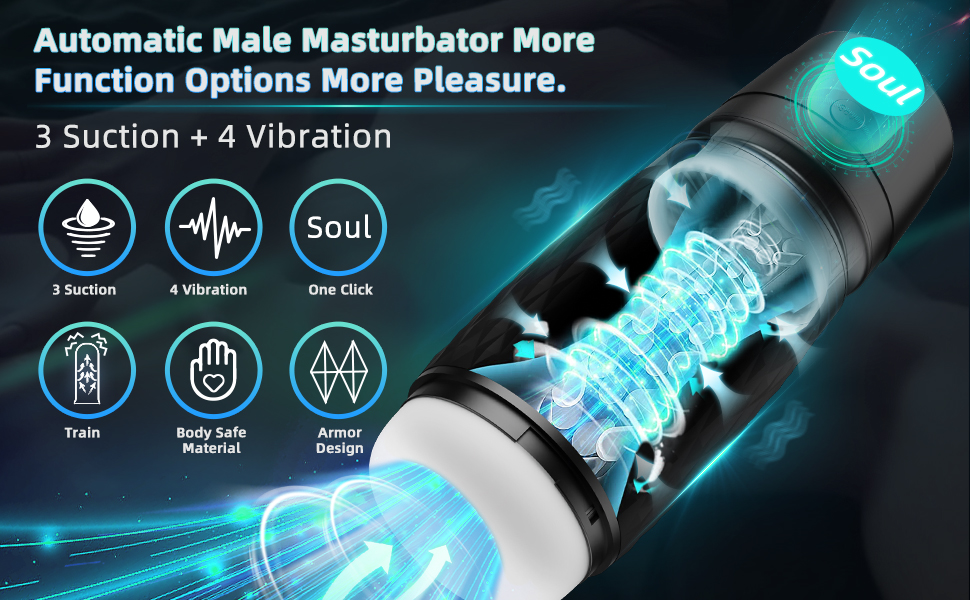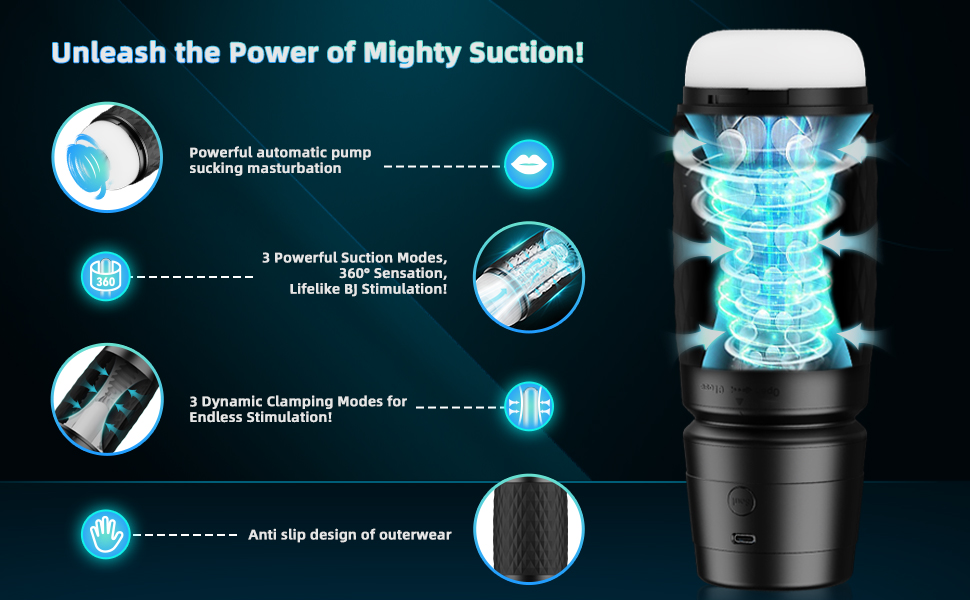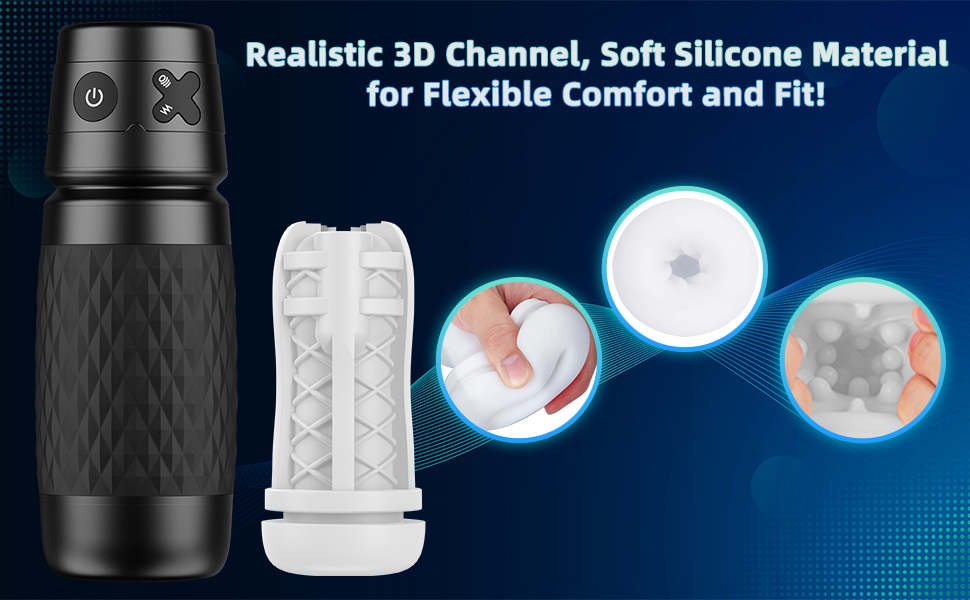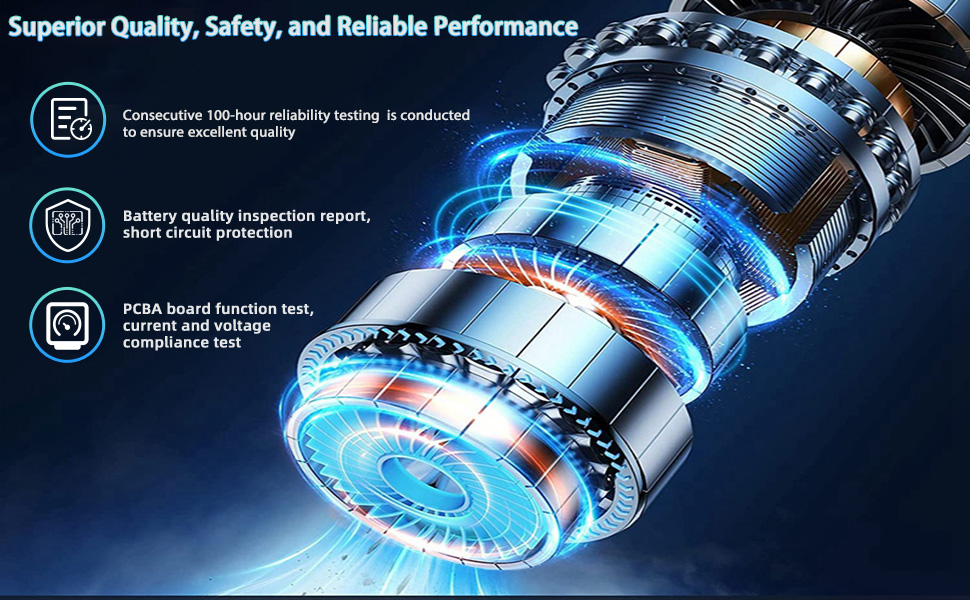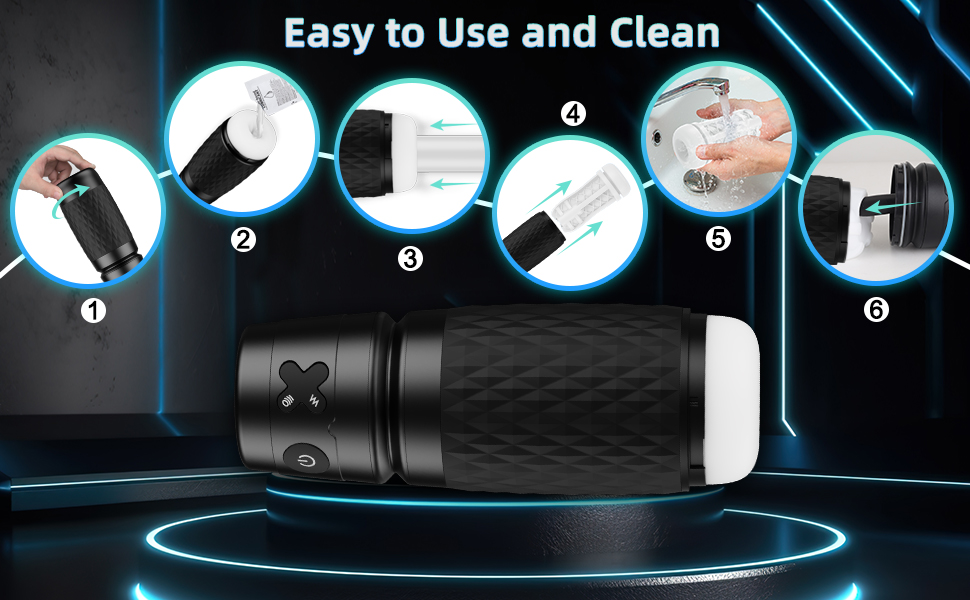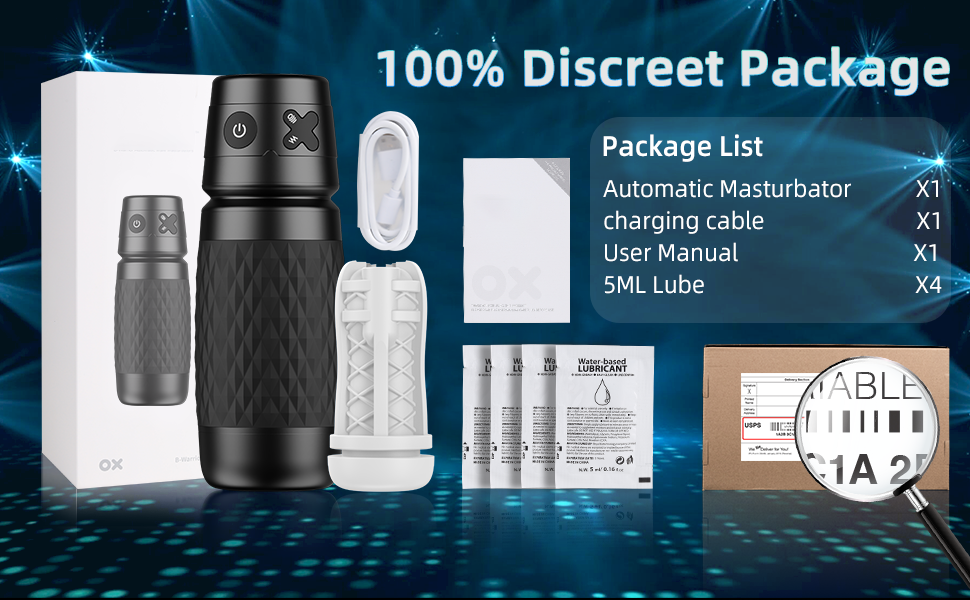 【NEW UPGRADED AUTOMATIC SUCKING MASTURBATOR】This adult toys, the result of three years of simulated research and over 4500 experiments and tests, highly replicating the real sensations of female va-ginal and ora suction. It simultaneously stimulates the penis with high-frequency vibrations. Additionally, this sex toys for men includes a vacuum training pump that can help you become larger, stronger, and last longer, boosting your confidence while providing you with an extraordinary experience.
【SAFER AND MORE UNDERSTANDING MALE SEX TOYS】This sex toys for men adopts a brand-new eco-friendly TPE material, making it safer and perfectly replicating the texture of skin for an authentic and flawless experience. This adult toys With USB charging and an ultra-long battery life, you can enjoy endless pleasure without worrying about interruptions.
【ONE-TOUCH FUNCTION MALE SEX TOY】 This men's sex sucking toy perfectly embodies the principle of stimulating sensitive nerves and is equipped with a one-button function that provides both immersive enveloping sensation and vibrating stimulation, allowing you to reach climax at any time. It's Worth mentioning Experiencing pleasure has never been so easy with this male sex toys, whether you choose to use it solo or share it with a partner. This adult toys ensures maximum pleasure and confidence.
【EASY-TO-CLEAN AND ULTRA-QUIET SEX TOY FOR MEN】This men's sex toy features a brand-new structural design, ensuring ultra-quiet operation. It also comes with a detachable sleeve, making it more convenient compared to other male sex toys. You don't need to clean the entire sex toy; you simply remove the detachable inner sleeve and rinse it with lukewarm water, making both usage and cleaning so easy. This product is the perfect choice for penis pump, adult sex toys & games.
【HIGH PERFORMANCE AND DISCREET PACKAGING】This automatic male masturbators features a dual-motor design, offering unmatched suction and vibration power compared to other sex toys with a single-motor design. It delivers an exceptional masturbation experience. All of our adult sex toys are discreetly packaged for your privacy. If you have any questions about this product, please don't hesitate to contact us. We promise to provide you with excellent after-sales service.