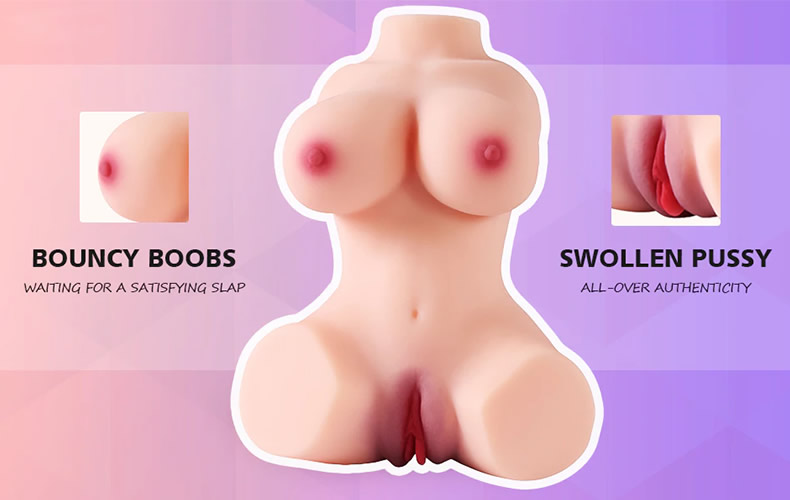 Mini size of a mature busty female's elegant body, high portability.
The gracefully curved figure with plump and luscious boobs, strong visual temptation.
3 in 1 sex doll offers triple happiness.
Peachy tight holes studded with ribbing, enhance the friction against your dick.
Made of TPR material, touch as good as real skin.
Scaled on the basis of a woman with a perfect body, this pretty beauty comes to you with plump breasts, fleshy buttocks, ripe cherry-like nipples, pink sweet holes, etc. She is so irresistibly lifelike that you will never think of another female. She has been waiting for you in bed for a long time. With no clothing, she is straddling on the bed, while her hands are haunting the desirous holes. With her continuous efforts, the pink pussy became so watery that the clear and greasy liquid wetted the sheets under her ass. She seems to be suffering from unrelieved carnal and desperately needs your majestic dick to save her from the predicament and give her the long-awaited bliss. As a gorgeous stunner, two of her channels are of course studded with rich ribbing and folds, in order to offer you a tight exciting grip around your penis. Plus, her breasts are also fleshy enough to satisfy your occasional preference for breast sex.
Please note: Using lube for best experience.