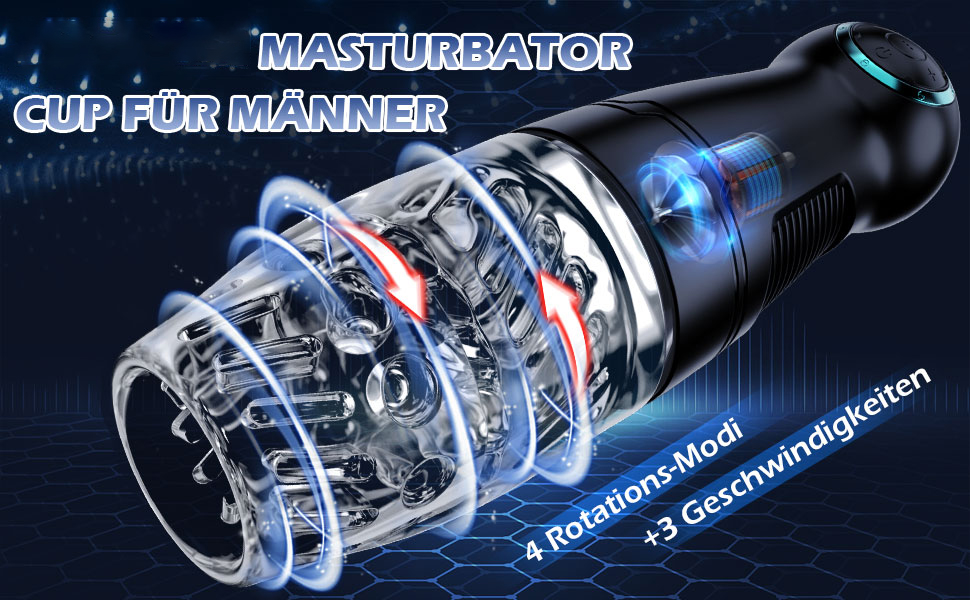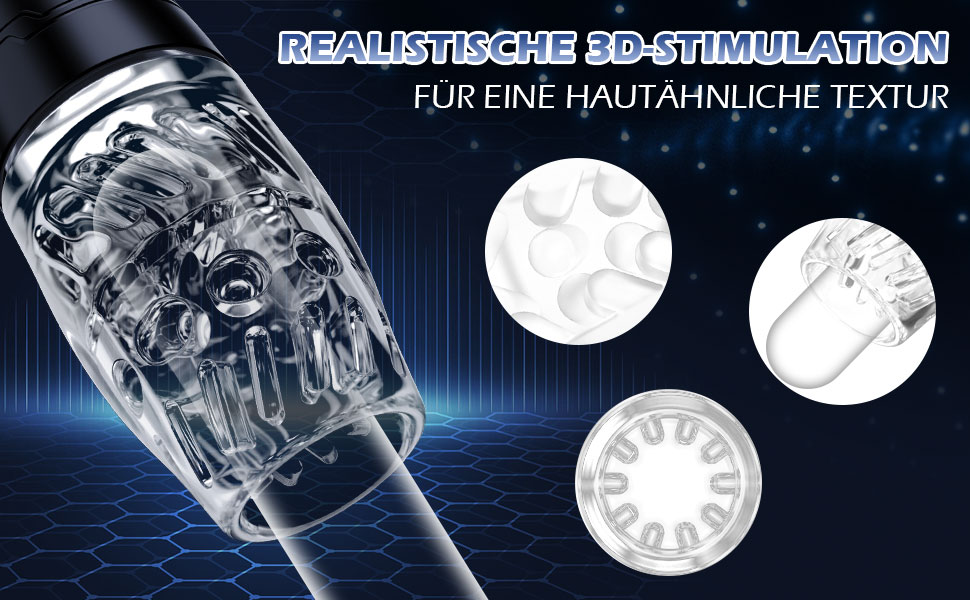 Material and care: the soft and medical silicone is wonderfully supple, quickly absorbs your body temperature and complements itself perfectly with the rigid ABS plastic. The sleeve can be easily removed and cleaned. So your men's sex toy is always ready when the desire comes to you. Add an abundant amount of your favourite water-based lubricant to your before playing for absolutely realistic pleasure.
Subtle design for ideals: the masculine design in elegant black makes the sex toy a stylish playcompanion for modern guys. The soft lips of the sex toy are stretchy so they can accommodate most es. Its ideal size fits perfectly in the hand and ensures comfortable operation, even when it gets wild. Thanks to the rechargeable batteries, masturbating is not only good for you, but also does the environment a favour.
Easy to use: by pressing a button, you turn it on and experience stunning sensations – better than real deep throat oral sex. Best of all, you don't even have to move. Because this pocket pussy does the work for you. Do not let sex be a single shape. Now, a double exciting experience calls you! The lustful rolling massage and the slowly building climax. How long do you last?
Multi-frequency rotation mode: the electric masturbator has four rotation massage functions with three speed settings that stimulate the at different levels. Immerse yourself in a smooth, ribbed channel with rows of stimulating nubs waiting to pamper you with stunning stimulations. Once tried, you will not be able to get enough of this masturbator!
Private packaging and customer service: The masturbation for men comes in a neutral packaging that contains no sensitive images, so your privacy is better protected. If you have any questions about the electric masturbator, please contact us. We are here for you and will answer your questions within 24 hours.