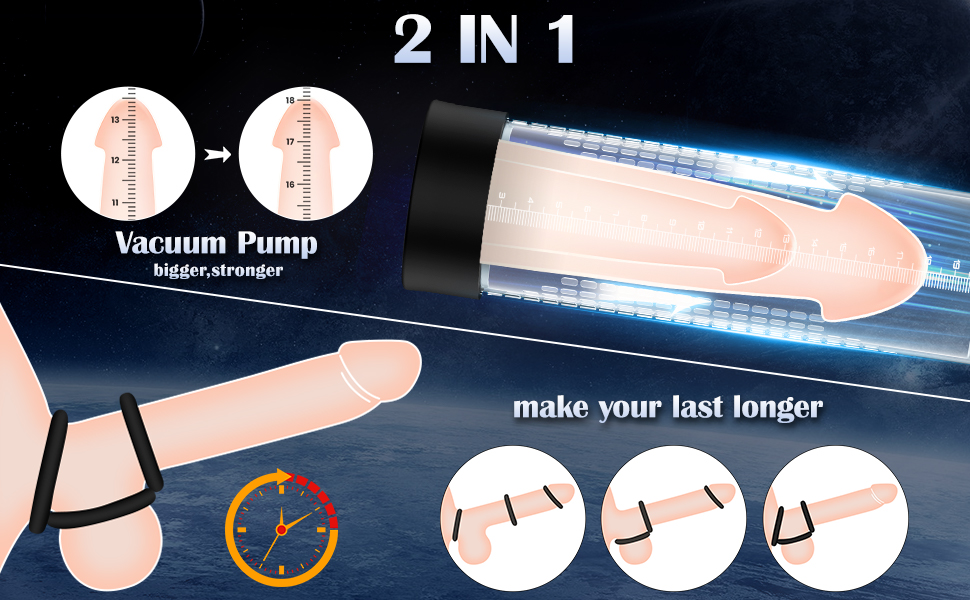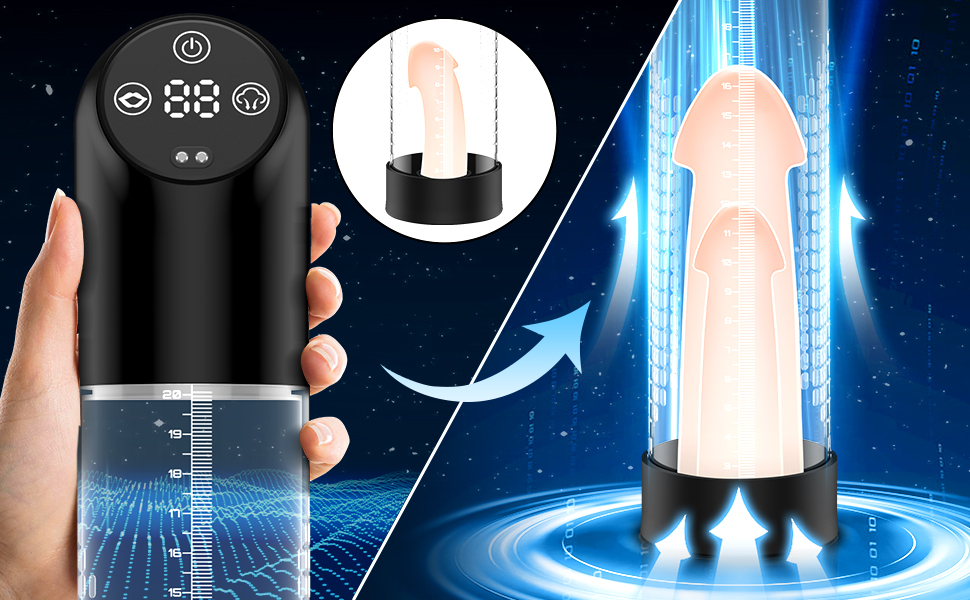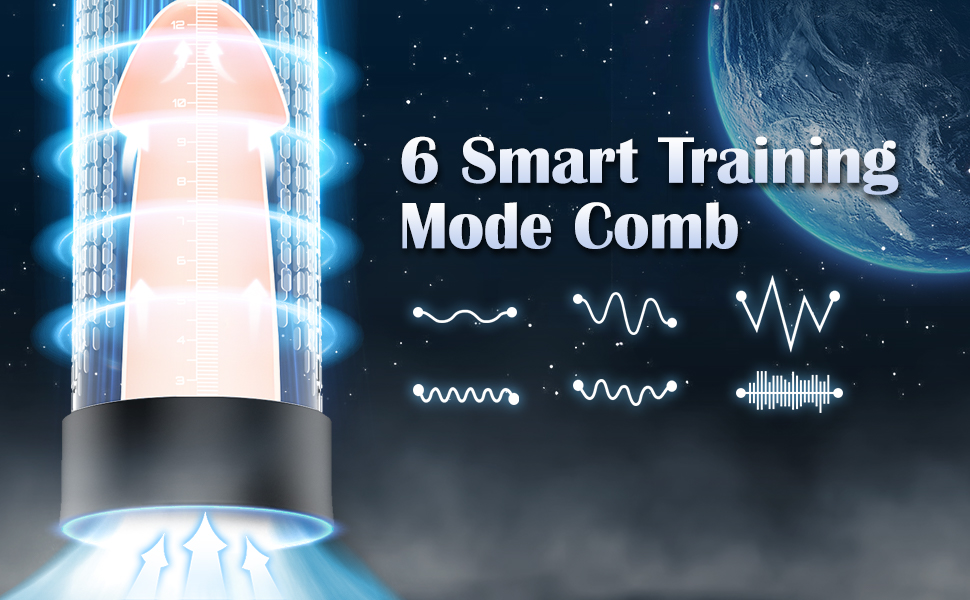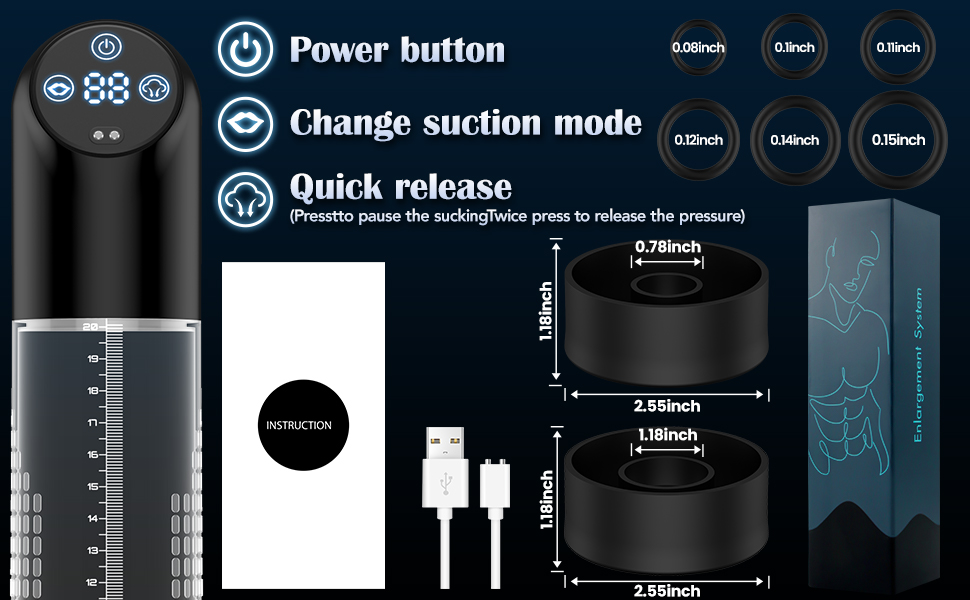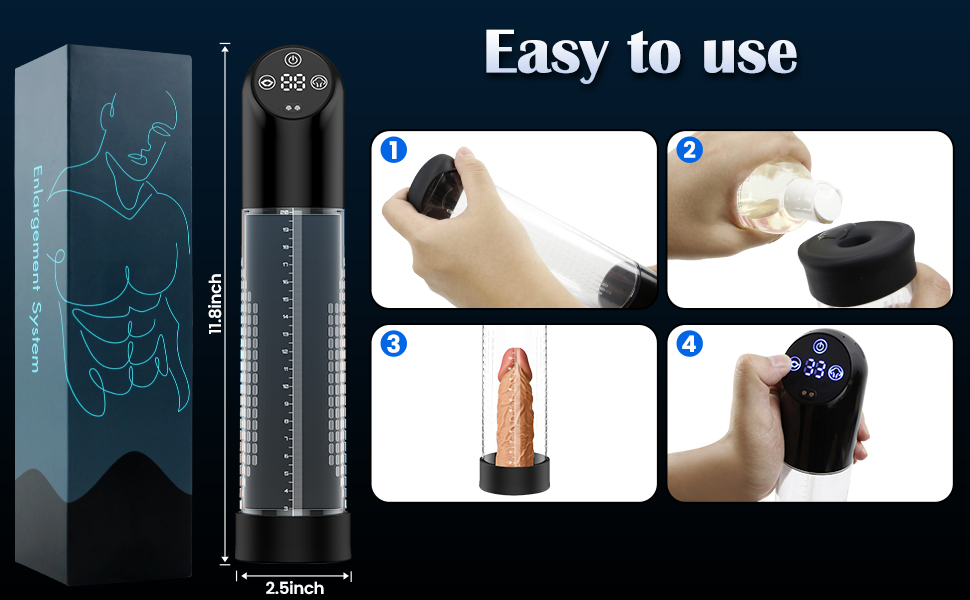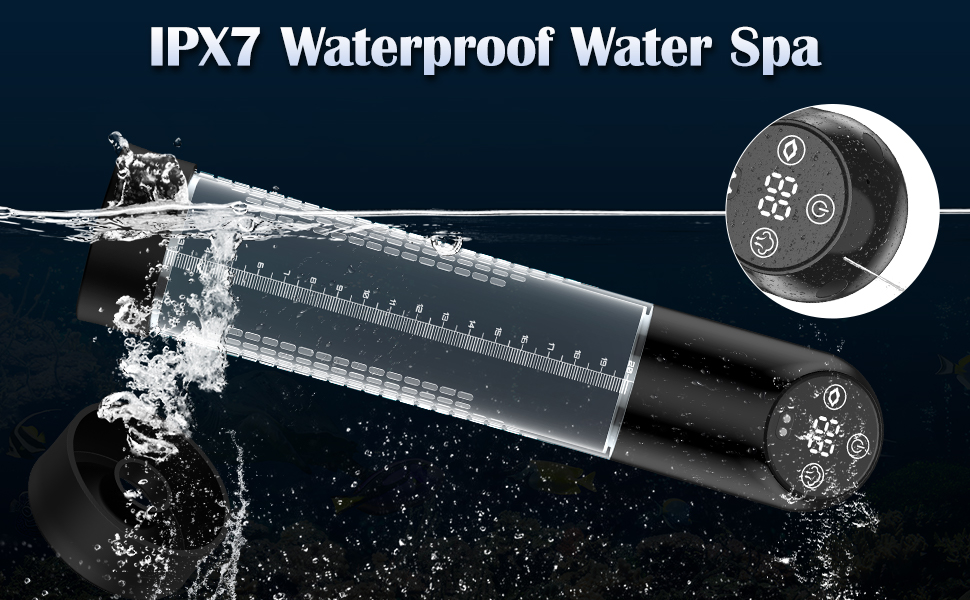 IPX7 Waterproof Male Sex Toys: Experience the ultimate pleasure in the shower or bath with our Waterproof Dick Pump. It's designed to provide a stimulating and satisfying experience every time.Penis pump is very easy to clean and can be completely immersed in water for real cleaning, which is safer and more hygienic!
Penis pump & Cockring 2 IN 1: Our Penis Pump with 2 Size Penis Sleeve and 6 Penis Rings.You'll love the feel of this soft, stretchy, and intensely pleasurable sleeve wrapped around your harder than ever erection.
Effortless Enlargement: The hydro penile pump comes with an LCD display and release valves can help users to scientifically track pressure and rerelease pressure if necessary to prevent injury. The quiet couples sex toys offer privacy (working noise less than 40db) and deliver powerful, constant suction.
Train more get more: Elevate your sexual performance with our Penis Pump. Increase blood flow, enhance endurance and transform your performance. If you're serious about sexual health and are willing to put the effort in, penis enhancer is the ultimate tool to help you achieve your goals.
Warning: Strong suction, for your safety, Please read the manual carefully before use, from low to high slowly apply.Even the lowest power level can effectively make penis bigger!