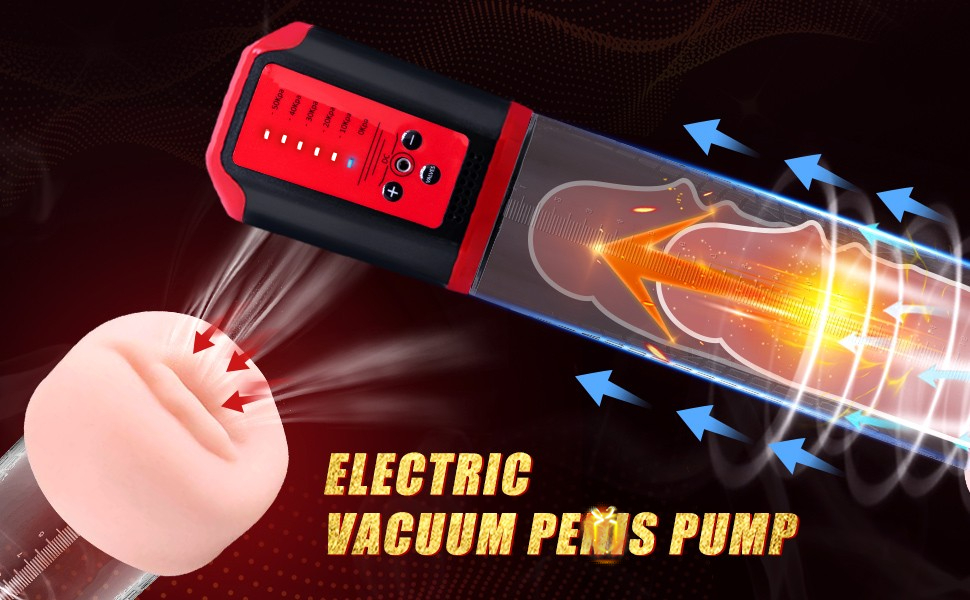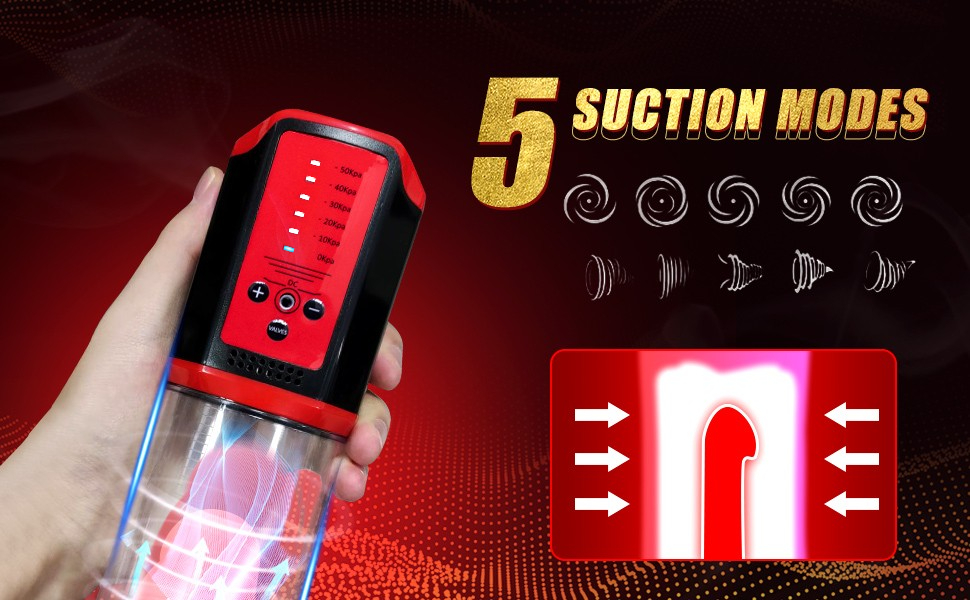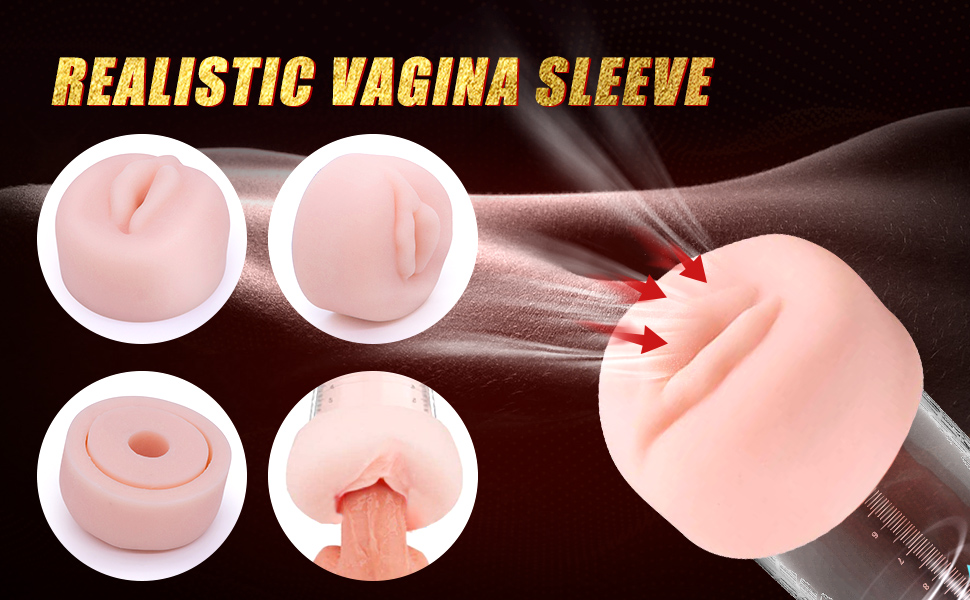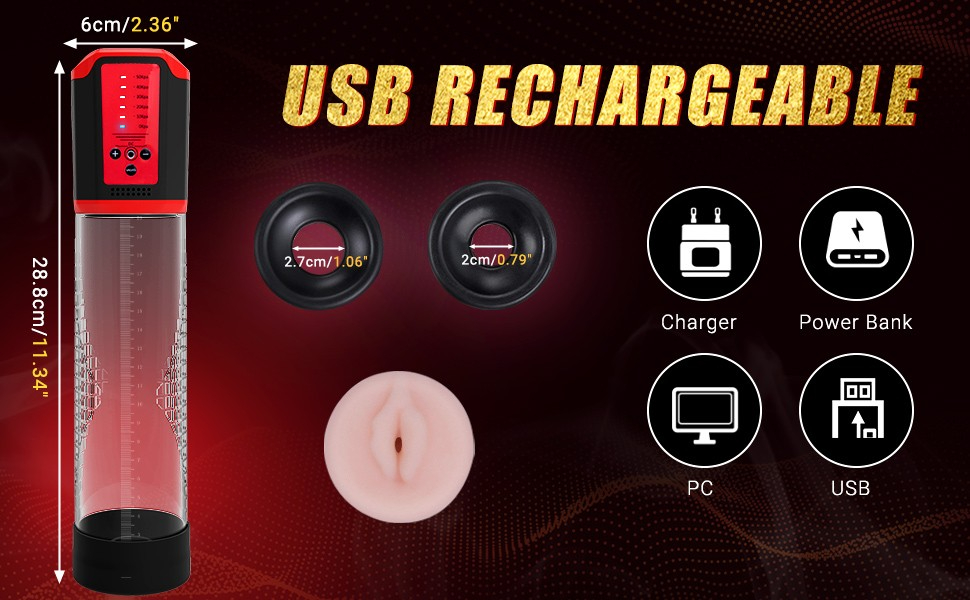 💪Electric Penis Pumps – Supercharge Your Penis! Powered by a durable 5 speed motor, the male sex toy is operated with simple buttons to pump and release, with no need for clumsy manual pumping. Pumping with a pussy pump sleeve can help improve your stamina and encourages longer-lasting erections and opens the doorway to intense, bone-shaking orgasms.
💪Explore 5 Suction Settings – Find your perfect amount of pressure with the plus and minus buttons. The easy-to-read display will tell you how many pascals of internal pressure you are vacuuming your penis with. When you have had enough, a pressure release valve button will release the pressure so that you can play with your erection!
💪3 Pump Sleeve Replacement – Includes 1 realskin male masterburator sleeve and 2 silicone sleeves in varying sizes. Slip through the super-soft pussy and into the vacuum cylinder tube. The pussy feels great and forms a perfectly tight seal against the skin to create a powerful vacuum inside the chamber, forcing your erection to quickly expand and swell with power as you press the button!
💪The Results Are Clear – The cylinder of penis enlargement pump is textured for a firm grasp, and marked with measurements so that you can track your progress! Enjoy getting visual arousal as you look at your pulsating and throbbing erection inside the clear vacuum tube, and watch your dick get harder and increase in size with its graduated measurements.
💪Discreet Package & Reliable Service – We will have a dedicated sealed box, and unmarked packaging. And we always promise a 30-DAY hassle-free refund & a 1-YEAR replacement guarantee. Just CONTACT US if there have any issues.