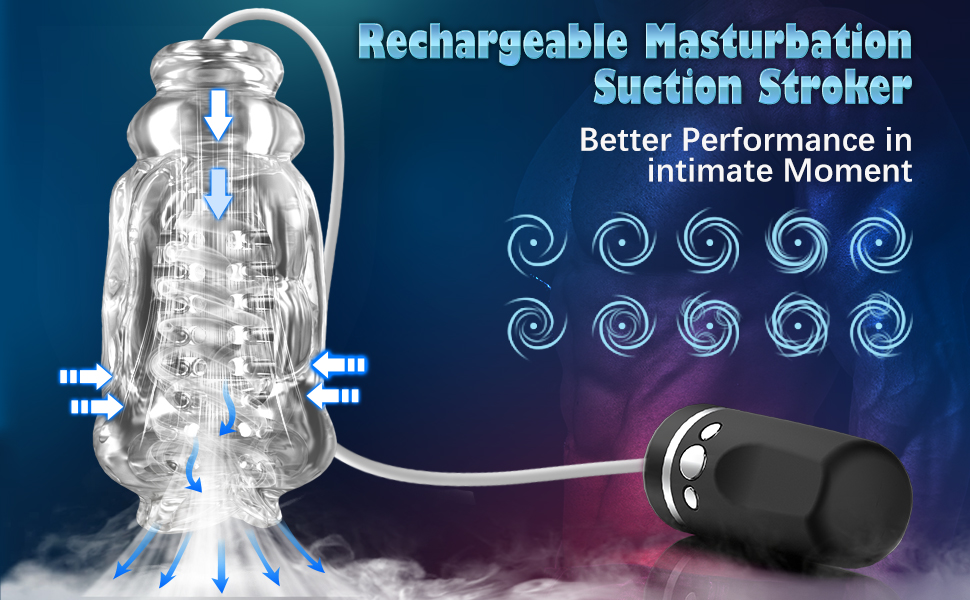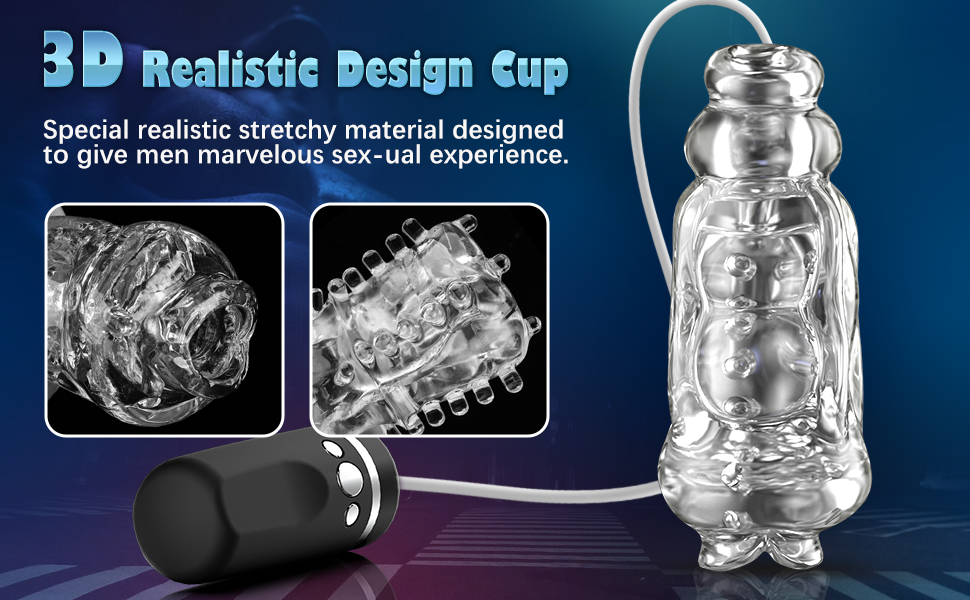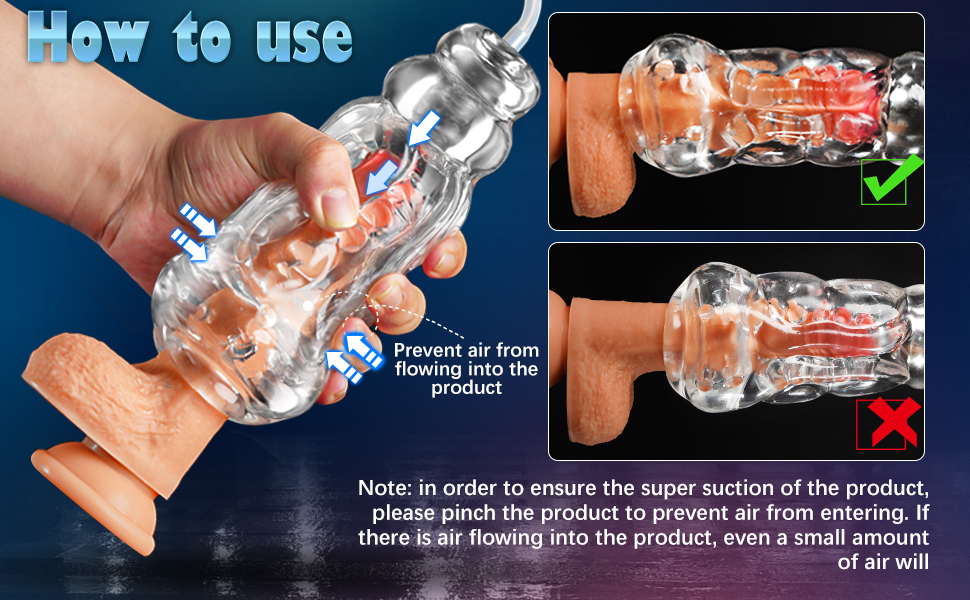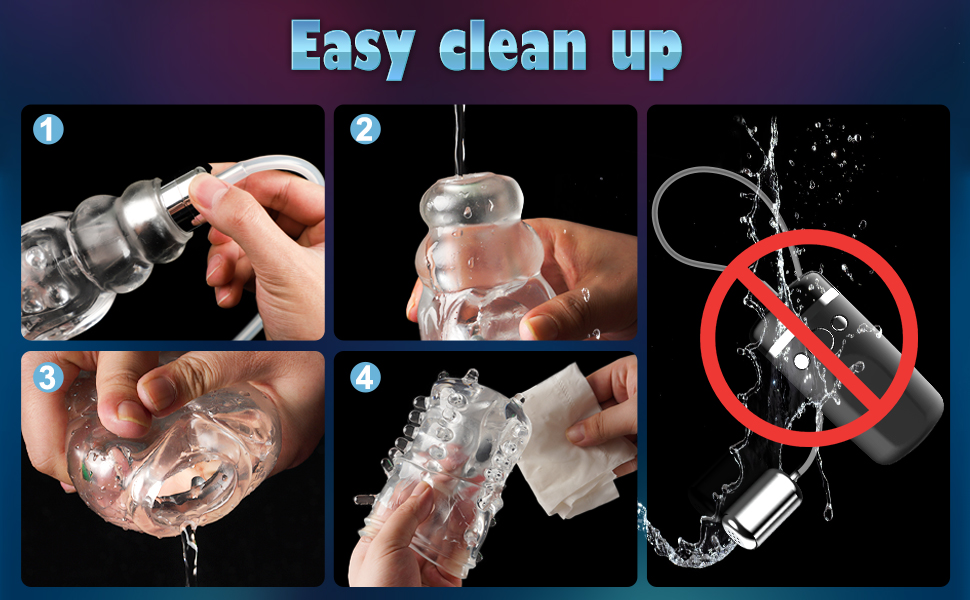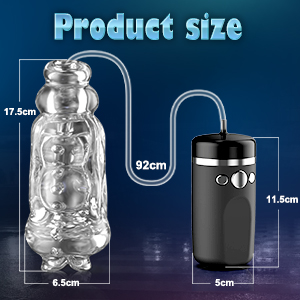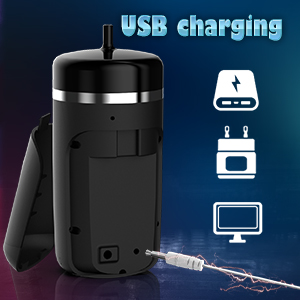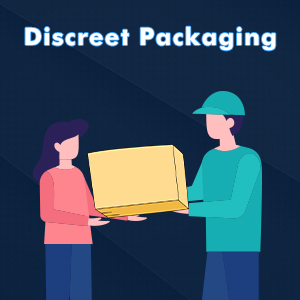 [Portable Male Masturbator Sex Toys for Men]: Different from traditional male masturbators mens sex toys which only thrusting singly mechanical repetition stimulate your penis without mimicking the sensations of real. Our male sex toys have a powerful and portable vacuum suction pump, with each contraction and expansion, your penis is tightly wrapped. sex toys4couples men & women,sex toys4mens uk,mens sex toys,adult toys,adult toy,male mastuabors toys,male sex toys,penis pump,penis vibrator.
[10 Vibrating Modes Adult Sex Toys for Couples]: This automatic masturbator sex toys for men has 10 vibrations modes, working together to stimulate every inch of your penis, providing intense sensations and thrilling vibrations for an ultra-intense combination of sensations. With various patterns and intensities equipped, the male sex toy offer different sensations for tons of fun and are fun for solo play, foreplay, and couple's play, bringing you to paradise.male masturbation cup toys.
[Sucking Modes & Release Air Button Design Adult Toys Mens Sex Toy]: This male masturbator adult toy has a sucking mode. Press the button briefly to open the sucking mode, tightly wrap your penis, and give you strong stimulation. At the same time, when the suction is large enough, you can press and hold the release button to release the internal air according to your own rhythm, and release the it to stop.sex toy men pocket pussy,male stroker toy,vibrator for men,male mastuabors toys sucking.
[3D Textured Sleeve Male Mastuabors Toys Sucking Mens Sex Toys]: The sex games for adults male masturabating toys along with a 3D realistic textured sleeve bring amazing sensations, and this male sex toy mens mastabation toys are made from eco-friendly TPE material, soft and full of granules, as well as internal multi-layered spiral pleats inside the mens mastabator sex toys sleeve, the mens sex toys for men give you the pleasure of friction to enhance every inch of your penis stimulation.
[Perfect Design Vibrator Penis Pump Sex Toys for Men]: The male mastuabors toys inside design for adult toy men that act as the lips, tongue, and throat, respectively, offering an all-in-one stimulation to your penis. The adult sex toys have a see-through design, so you can enjoy watching yourself as your penis slides in and out of the textured sleeve. With the different controls for sucking and vibrating, this sex games for adults couples can be used as penis trainer to prolong endurance.
[Private Packaging Male Masturbators Masturberbate for men Sex Toy]: Male sex toys feature a special-motor design that powers both sucking and vibrating sex games, benefiting from a structural design the product is less noisy. All adult toys for couples will ship in a discreet package and you don't need to worry about your neighbour knowing what's in it. Please contact us for free if you have any problems with this male masturabating toys. male masturabation toys hands free,masterbator for men.